Born in a village, raised in small town, she built a Rs 7 crore turnover venture in Delhi starting with Rs 50,000
Sofia Danish Khan
&nbsp | &nbsp New Delhi
09-June-2021
Vol 12&nbsp|&nbspIssue 23
Born in a remote village of Uttarakhand, where hardly about 50 people lived, and then growing up in the small town of Meerut in Uttar Pradesh, Geeta Singh found her calling in Delhi, where she started a career in the media and turned an entrepreneur at the age of 25.

Geeta started The Yellow Coin Communication, a PR and communications firm in 2012 with just Rs 50,000, and a single employee. That employee was paid a salary of Rs 13,000 but asked to bring her own laptop to the office, which was located at her home in Delhi.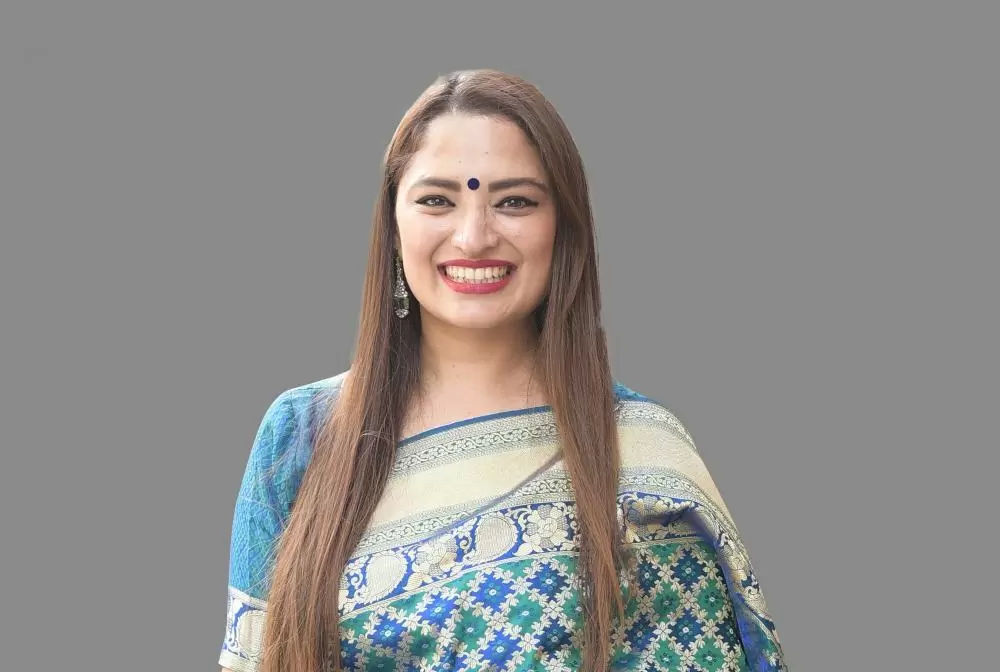 Geeta Singh started The Yellow Coin Communication at age 25 with Rs 50,000 (Photos: Special Arrangement)
But the determination to succeed, and some good breaks that got her a few big clients helped her business to grow into a Rs 7 crore turnover company, which employs around 50 people today with a 2,200 sq ft office in Jasola.
"I clinched my first deal with Mobile India, a web portal that was about digital gadgets. They needed content for the website, and translation of English and Hindi stories," says Geeta, reminiscing her early days in the business.
In those critical days, she didn't receive any help or support from her father, a humble government employee, who wished his daughter too would get into government service like him.
"I asked Dad for just Rs 10,000 when I had planned to start my venture, but he refused to provide me the money saying nobody has ever done business in our family," she says.
"He wanted me to write competitive exams for government jobs. I told him we don't belong to a royal family and so I want to take my chances. He didn't want to help at all, which I feel has made me stronger."
She never, though, doubted the intentions of her father, whom she adores for giving his best to his four children.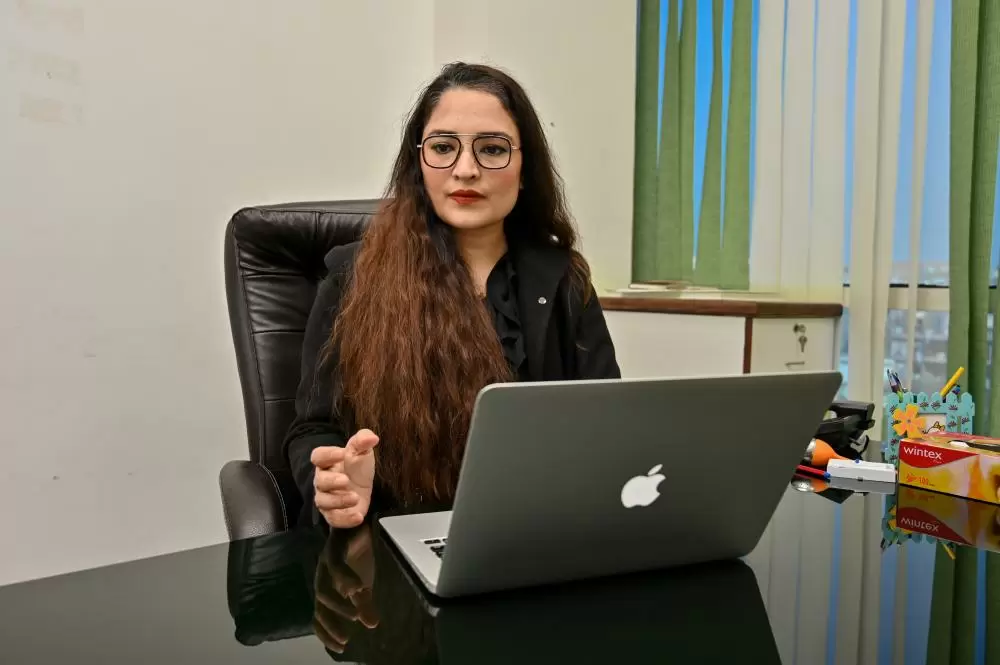 Geeta hails from a small village in the hill state of Uttarakhand
Geeta was the third child born to Basanti Devi and Maan Singh, who started his career in a government organisation as a lower division clerk for a salary of Rs 500.
He was the first person in his village to get a government job. Geeta spent the first four years of her life at the same village in Uttarakhand. "It was located a few kilometres from the small town of Bageshwar," says Geeta.
"Life in the remote village of Fulla Kapkote with a population of just 50 people was very difficult. The houses were 5 km apart, and most people there owned vast tracts of land and did terrace farming along with animal rearing."
"Mom got married when she was 14 and Dad was in Class 10. My Dad did not want his wife or children to live the same life, but wanted to give them a better life, so he moved to Meerut with the family when the first opportunity for a transfer came to him."
Her father shifted to Meerut with just Rs 50 in hand, a suitcase and with three young children and a wife in tow. Ritika, who is a Director at The Yellow Coin Communication, was born in Meerut four years later.
"Now we are reprimanded for having suitcases full of clothes, which we hardly wear," laughs Geeta as she talks about her roots and speaks about how life has changed since then.
Geeta was admitted in a government school in Meerut and as a strong child hailing from a mountainous region shined in sports, winning competitions in track and field events at school.
"When we came to Meerut, I spoke only Kumaoni, and didn't know Hindi. The kids used to tease me calling me names like Pahadi Aaloo (mountain potato) as I was really fair. My father asked me to ignore them," she says.
Geeta was very fond of her father who would often tell her stories of inspiring women, about IAS officers from humble background, and motivated her to put in her best.
She finished Class 12 in 2006 from Meerut and shifted to Noida for a two-year diploma course from Jagran Institute of Mass Communication.
In the second year, while interning at various media outlets including at Dainik Jagran and Zee TV, she also enrolled for a bachelor's degree in Political Science Honours at Delhi University.
"I would attend college from 10 am to 2 pm and then work from 3 pm to 10 pm at electronic media studios, editing videos and even at times stepping in for anchors and reporters for the late night slots," she says.
After her graduation, she worked at BBC in the documentary department, at Channel V, at Jiva Ayurveda – in their communications team - at PR agencies, and advertising agencies, in the next few years.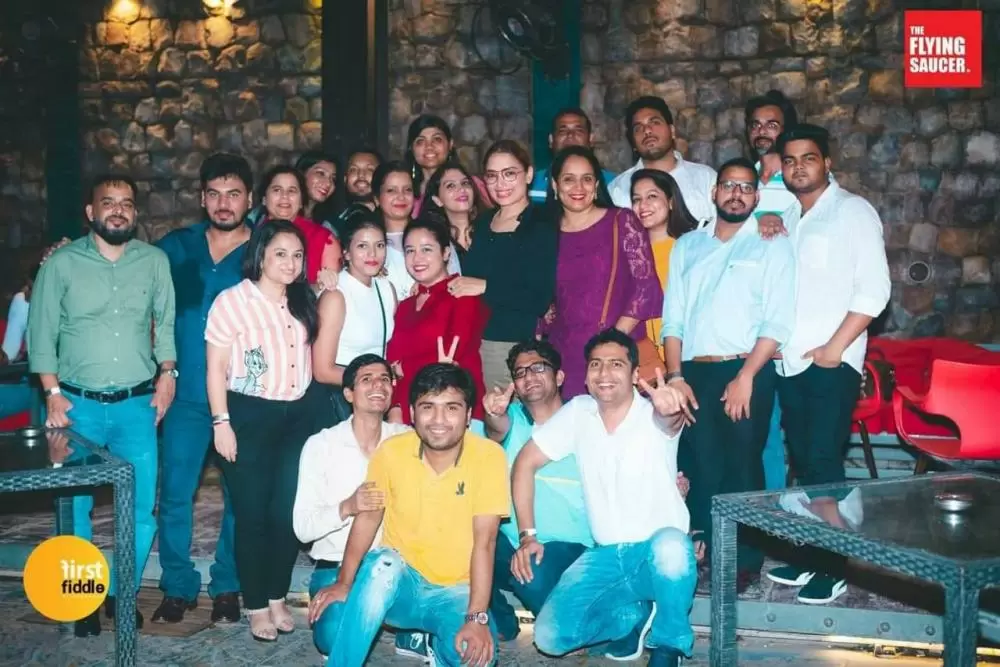 The Yellow Coin Communication is now a 50-member team
Starting with just Rs 4,000 as an intern to getting her first salary of Rs 16,000 in 2009, and hopping from one job to another, and also freelancing on the side as a video editor charging Rs 2,000 per hour, she made good money.
"There were times when I worked for free for certain people," she says. "But those gigs paid back in the long run, as the same people would connect me to their contacts who would give me better projects."
In 2012, after she started The Yellow Coin Communication as a proprietorship firm, she began to get small projects. After the deal with Mobile India, she got the publicity work for Chetan Bhagat's Revolution 2020 novel.
"So work had started rolling, and I hired a few freelancers," she says. "Gaurav Tiwari, a friend cum mentor, helped me out with making invoices and would sometimes accompany me for meetings with clients."
In 2014, the company became a private limited. Patanjali also became one of their clients that year.
"The company's turnover touched Rs 1 crore in 2015. We hired smart brains to grow our business. We started doing events, PR, social campaigns, so I literally had my hands on everything," says Geeta, who kept adding clients and growing year on year.
Looking back, it is not as if it was a smooth ride all along. She had been low on finances and many times she had lived hand to mouth, and kept pumping back the money she earned into the company.
She recalls a time around 2011 – before she started the company -when she had just Rs 20 in her purse and for the first time decided to travel ticketless on a DTC bus.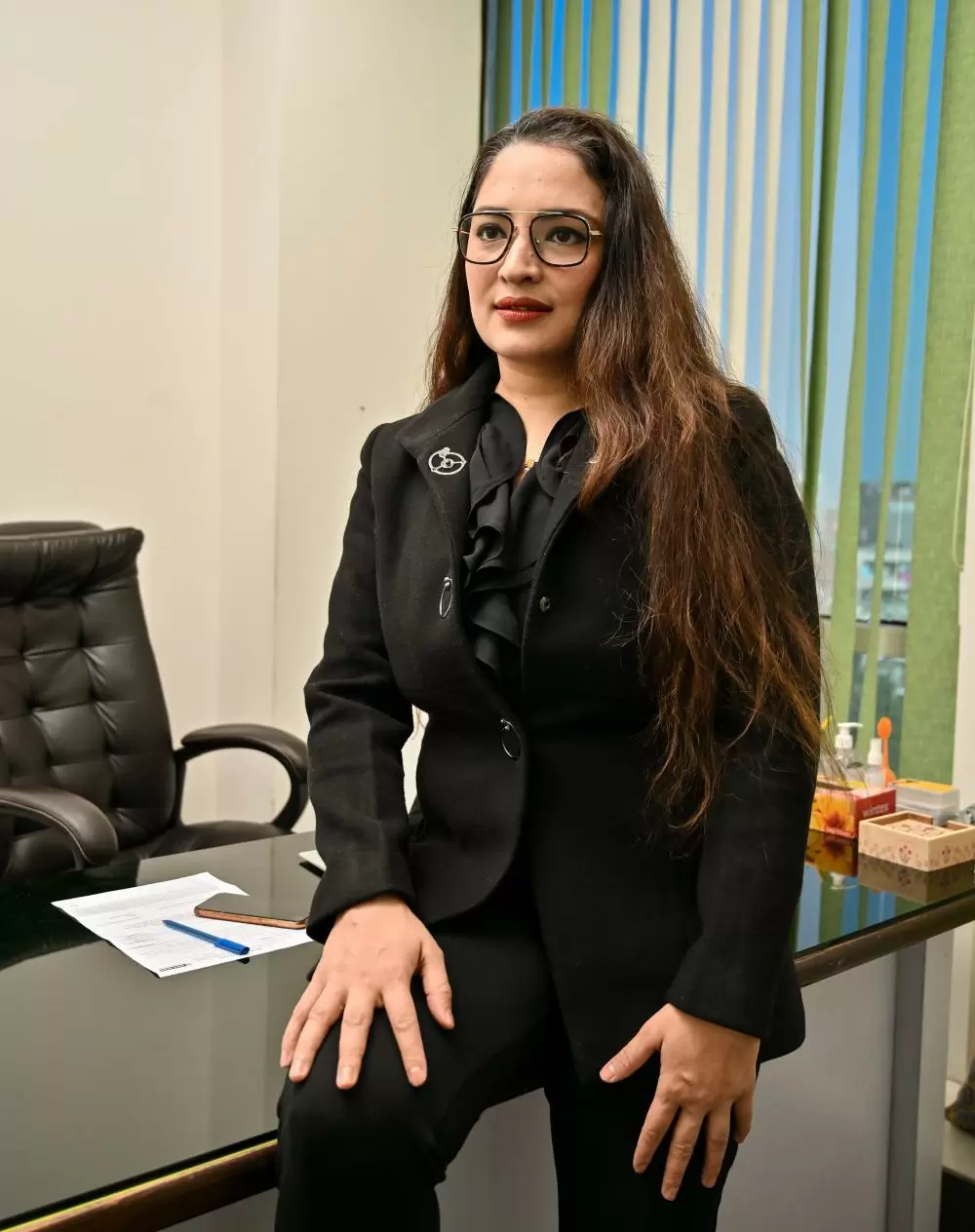 Geeta says she is driven by the values that her father taught her
But her bad luck, a ticket checker boarded the bus, and she got out of the bus in a hurry, only later realising that she had left her laptop in the bus. She felt it was God punishing her for the misdeed and she learned a lesson that day.
Geeta is blessed with a baby girl Ojaswi who was born during the lockdown in June last year. Her husband, Saurabh is a Supreme Court lawyer. She had met him at Jagran Institute where he too had studied before pursuing a degree in law.
"Spending, saving and sharing are all equally important. At the end of the day, it doesn't matter where you come from or how expensive your school was, but your hard work is all that matters to help you succeed in life," wraps up Geeta Singh, who feels she has started talking like her father nowadays.
Wish to share your story?
Trending Now: