How a teenager fought back after losing his father and built a Rs 3 Crore GMV Company in less than a year
Sofia Danish Khan
&nbsp | &nbsp
03-June-2021
Vol 12&nbsp|&nbspIssue 22
From the days of a carefree and happy childhood, Ankit Goel's life took a turn for the worse as his father's business began to suffer losses during his early teenage years and it hit the nadir when he lost his father at age 17.

"My father traded in different kinds of paper and had a shop in Chandigarh," says Ankit. "I ran the shop for some time after his death, but eventually we had to sell it to repay the debts."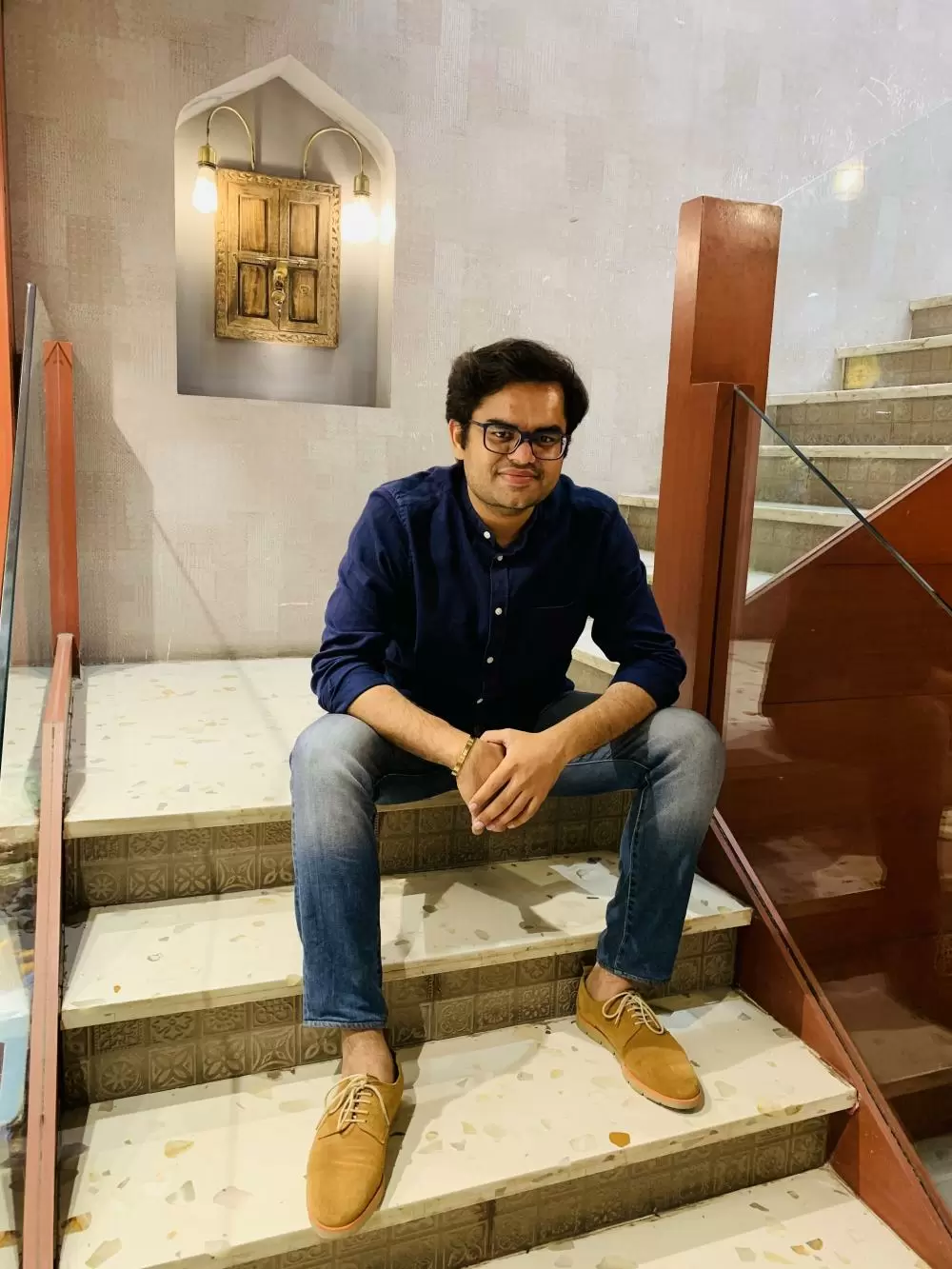 Ankit Goel started Jack Hammer Studios in July 2020 after he was sacked from his job during the pandemic (Photos: Special Arrangement)

Ankit, 30, started Jack Hammer Studios, an interior design firm in Gurugram last July and has completed projects worth Rs 3 crore in less than a year. In last couple of months alone, he has cracked deals worth more than Rs 1 crore.
"We make a margin of about 10-12 percent on each project, which means I got Rs 30-39 lakh as my profit in the last 10 months, which is triple the amount of Rs 12 LPA (lakh per annum) I was drawing at my last workplace," says Ankit, tracing his journey from his hometown Chandigarh to the national capital.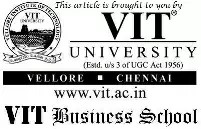 How Ankit rebuilt his life after the death of his father, looking after his mother and younger sister, starting a career, and finally turning an entrepreneur after he was sacked from his job is an inspirational story that can lift up the spirits of any person going through difficult circumstances.
Ankit 's father Sushil Kumar Goel was a paper trading merchant and he had his shop at Panchkula in Chandigarh since 1998. His mother is homemaker and his sister is six years younger to him.
He has fond memories of his childhood days. "Dad would take his weekly off on Mondays and he would take us out for shopping, eating out and just having fun," says Ankit, recalling the good times the family had together.
"We would often visit Delhi to meet my maternal grandparents. But business started suffering in 2002. I was 12 years old then.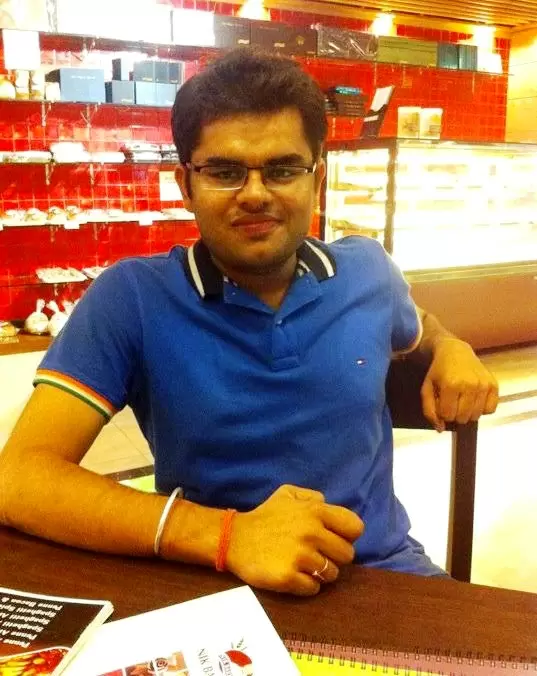 Ankit lost his father when he was just 17
"Dad started working 7 days a week. They never let us know, but somehow, we just knew. So, me and my sister stopped demanding things. We stopped buying new clothes often.
"There were times when I fought with Dad as to why he had become so stingy, as I didn't know the importance of money and how it is earned."
In 2009, while waiting for his Class 12 results Ankit started spending time at his father's shop. His mother would also often accompany him.
One day while he was in the shop along with his mother, his father complained of 'acidic issues' and he took him to the doctor.
"The doctor examined him and gave him some medicine. I still remember, my dad just called my name, and sank on the chair he was sitting on," says Ankit, recalling the day his father suffered a heart attack and passed away leaving the family in dire straits.
"I informed an uncle and rushed to the shop to bring my mother. By the time we reached the hospital many of our relatives had already arrived and I saw my father wrapped in a white sheet. He was no more."
"I went numb, and didn't feel a thing. Mom fainted, and she spent the next 25 days in the hospital as she got a paralysis attack. So I became worried for my Mom and younger sister, rather than grieving for my father."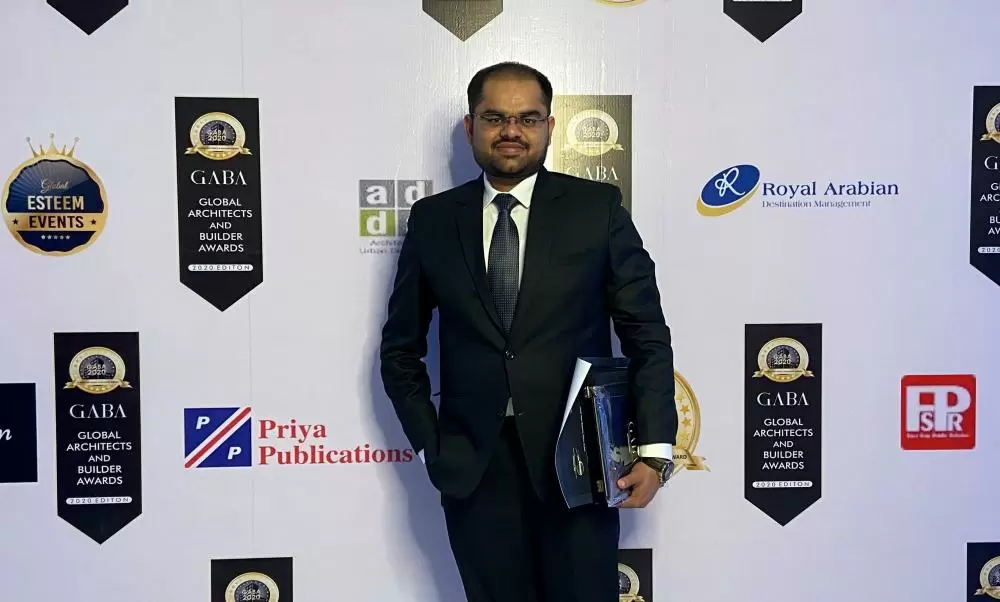 Ankit received the Global Architecture and Builder Award in Dubai last year

Forced to shoulder the responsibility of the family, five days after his father's demise Ankit opened his father's shop and tried to get himself acquainted with the business.
He enrolled for B Com correspondence course from Punjab University, working at the shop in the daytime and studying at night.
"We had an old Maruti 800 and a scooter that my Dad drove. I couldn't afford to use the car daily and my sister used the scooter to attend her tuitions. So, I either used the shared autos to commute to the shop or I would just walk back home after shutting the shop in the night, a good 6 km stroll."
He had suddenly grown up beyond his years from an adolescent complaining to his dad that he had turned stingy to saving every penny for the family.
The business suffered yet another massive blow when a worker stole about Rs 40,000 from the cash box, which was almost the entire day's sales amount.
"That incident really set us back. We eventually sold the shop that was located in a prime commercial centre in 2012 and repaid our debts," says Ankit, who went on to pursue a PG diploma in interior designing along with diplomas in CADS and 3D Max, software related to interior designing.
"I was good at drawing in school, and had won various awards at inter school level. I was the cultural head in school. I would tell Dad to change the interiors of the shop to make it more attractive, but he didn't have the money for it, so I made the best of available resources and had redesigned the shop. I think that was my first interior design project," he says.
With the academic training he received in interior designing, and the business mind he had inherited from his father, he began to hunt for projects.
"I got my first project in 2014. I hired an experienced Business Development Manager, who helped me crack my first deal worth Rs 50 lakh. Later, I started doing small projects for as little as Rs 2 lakh," says Ankit.
In 2017, a friend who was working at LivSpace, an interior design firm, invited him to Delhi. Ankit began to work for LivSpace as a freelance design partner and later joined the company as Senior Designer at an annual package of Rs 12 lakh in 2018.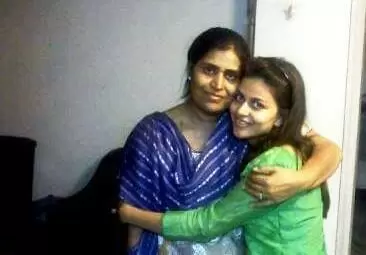 Ankit's mother and younger sister
"In February 2020 I was awarded the Global Architecture and Builder Award (GABA) in Dubai. In March the lockdown happened due to the coronavirus pandemic. My salary was deducted by half," says Ankit, who eventually lost his job in July when the company told him his services were no longer required.
It set Ankit on a new path. He started his own proprietorship firm, with a MNC-like global name, Jack Hammer Studios, in Chandigarh. Within a month he got a couple of projects through his network.
In November 2020, Ankit shifted to Delhi, as he began to get more projects in NCR. In December, he became a franchisee of LivSpace. He currently has three people working for him.
"Ours is a labor-intensive industry, which is highly unorganised. Thus to tackle them, and to execute the project according to our vision is the key to a successful project," he says.
"Then we are at loggerheads with our clients, many times on budget issues, and constantly changing demands. I can proudly say that a lot of my clients are my great friends now, as I ensure that the client's needs are fulfilled and the space that we give them makes them happy."
Ankit is single, financially doing well today, got his house recently renovated, and about to get a new office space in Gurugram. And he will soon be hiring five more employees
So life seems set, for the young boy, whose dream and responsibility of getting his sister married will come true next month.

Trending Now: