Little known oil king of Bareilly built a Rs 2,500 crore turnover FMCG brand starting with Rs 10 lakh
Sofia Danish Khan
&nbsp | &nbsp
12-May-2021
Vol 12&nbsp|&nbspIssue 19
It takes a visionary and a sharp, astute business mind to build a Rs 2,500-crore turnover FMCG brand from a place like Bareilly in Uttar Pradesh, which used to be a real small town back in the 1980s.

At 29, Ghanshyam Khandelwal started the business as a partnership firm along with his brother in 1985 with Rs 10 lakh. The company sold packaged mustard oil under the brand name of Bail Kolhu.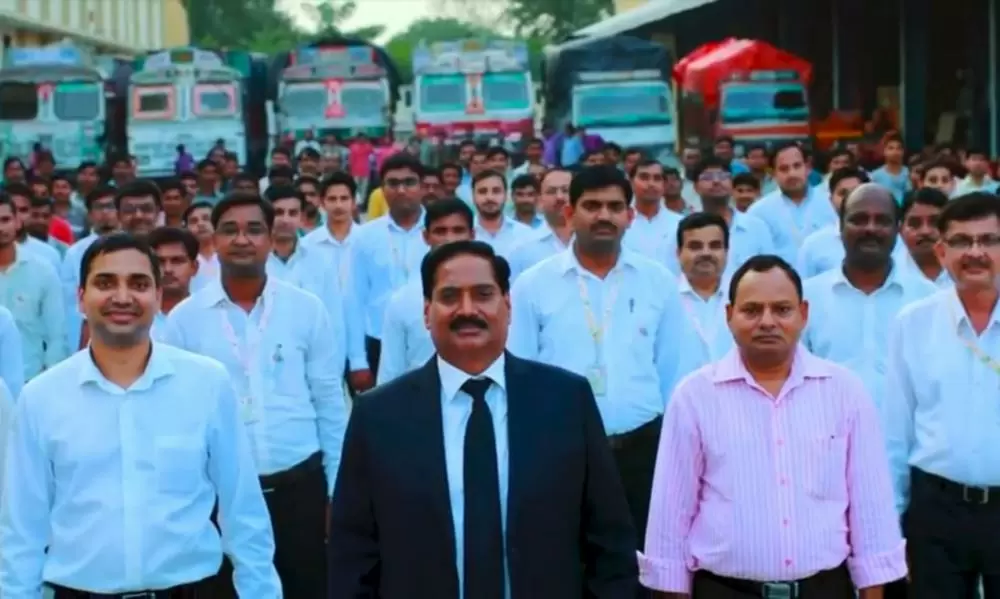 Ghanshyam Khandelwal, MD, BL Agro, started a mustard oil unit with Rs 10 lakh in 1986 (Photos: Special Arrangement)

Registering a turnover of Rs 80 lakh in its first year, the business grew year on year becoming a private limited in 1998 and eventually going public in 2007.
In year 2000, the company crossed the Rs 100 crore turnover mark and in 2010 touched Rs 1,000 annual turnover.
In 2018, the company launched a wide range of food products under the brand name of Nourish. The company has opened around 12 Nourish Exclusive Brand Outlets till date and aiming to open more this year.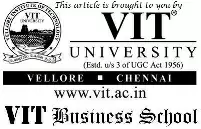 Ghanshyam, a science graduate, hails from a family that has been into mustard oil business since World War II.
"My grandfather started the business that was continued by my father and his brother after him," says Ghanshyam, 64, Chairman and Managing Director of BL Agro Limited.
Ghanshyam grew up with five sisters and two brothers. He went to Birla Vidya Mandir, Nainital, where he studied from Class six to eight and later completed his Class nine and 10 in Etawa, Pratapgarh at KP Inter College.
"I finished Class 12 from Vishnu Inter College, Bareilly, and then did my B Sc (General) from Bareilly College. I was not good at studies but passed Class 10 and Class 12 with a first division," says Ghanshyam.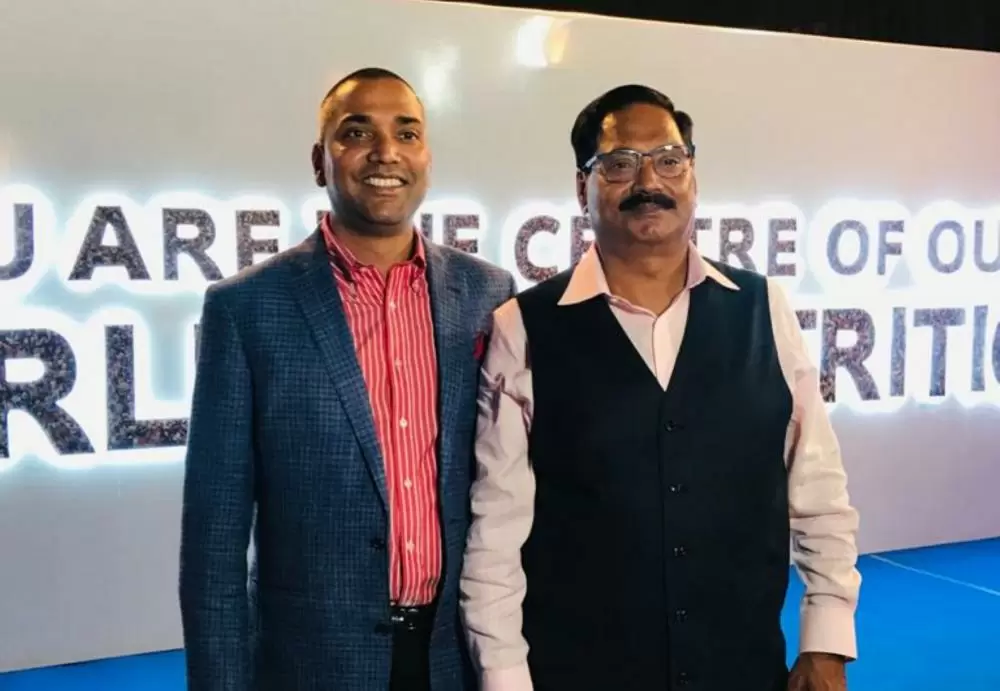 Ghanshyam with Ashish, his son and Executive Director at BL Agro.

"In 1975, during my final year in college, India was under Emergency, and my sister and her husband, both RSS members, were arrested and put in jail.
"So I went to their town, Pratapgarh, to take care of their hosiery business- Jai Bharat General Store for about six months. It was my first stint with business."
After their release from jail, he returned home and finished his graduation.
Soon after, he had to take care of Lalta Prasad Kishanlal Chemist Shop, which was another family business started by his father and his uncle.
"My father became unwell, and I had to run the shop," he says.
Though the business was aligned with his academic background in science, he was more interested in the family's mustard oil business.
"While my family wanted me to look for a government job, my heart was set on the family business," he says.
"I began to study the oil business closely and found that the business did not have a good reputation due to adulteration complaints."
He identified the major issues affecting quality of the oil and found that the quality depended upon the composition of gums (phospholipids) in mustard seeds, and so he launched cold pressed oil when he started his own company in 1986.
"In cold pressed oil, the gum content can be separated and the oil quality can be controlled," he explains.
Ghanshyam's father passed away in 1981. His father's brother took over the family business in 1985 and gave him Rs 10 lakh as his share.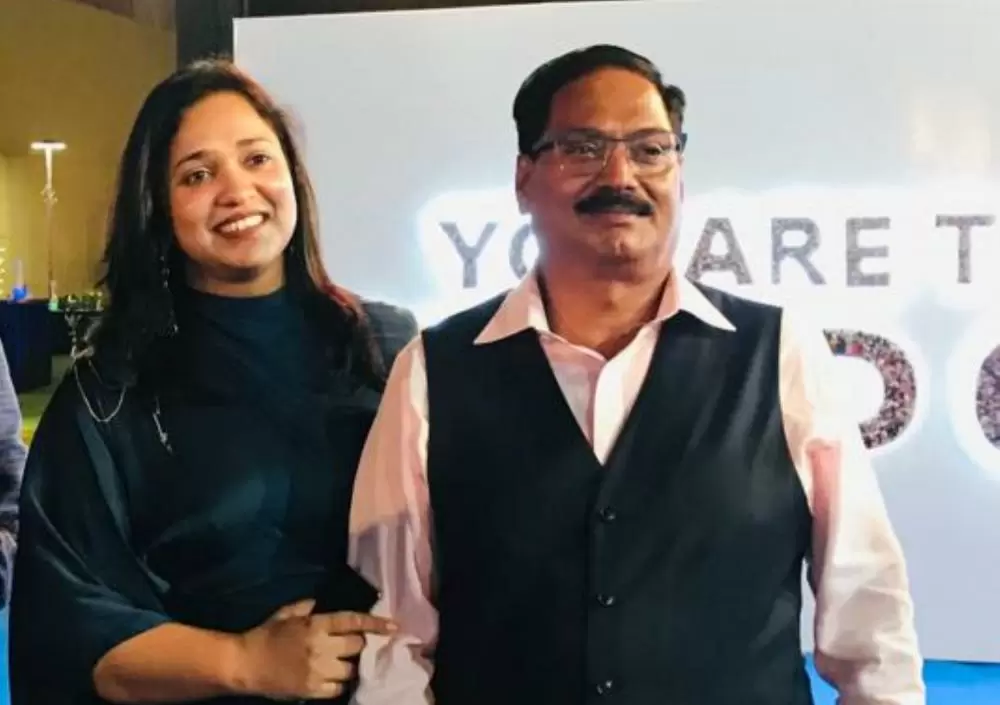 Richa Khandelwal, Ghanshyam's daughter is BL Agro's Brand Spokesperson

"I launched Bail Kolhu in 1986 with that money," says Ghanshyam, who started the business with his younger sibling, Dileep. In 1990, the company registered for Agmark, which was a valuable asset for quality products in those days.
In 1998, the company faced a crisis when the government banned mustard oil after rumours spread that the product was causing dropsy in people.
"I went all out and advertised in newspapers explaining that mustard oil was not harmful, and our sales rose. And this was the time I came to be known as UP's oil king," he shares.
The company, he says, has been using gas chromatography process to check the purity of oil since 1991 and that the government made it mandatory only this year.
He also claims that BL Agro was the first to introduce bottled mustard oil in Uttar Pradesh. "We used semi automatic packaging machines, which I had seen on my trip to Singapore.
"In 2002, the government banned the sale of loose oil, though it came into effect only in 2009. So, I humbly believe that we were always way ahead of our times," laughs Ghanshyam.
During one of his trips to Europe, Ghanshyam says he had seen a few types of mixed oil that were being sold as blended oil, though the same was considered as adulteration in India.
Packaged bottles of Bail Kolhu mustard oil at factory

"When I came back to India, I filed a petition in High Court seeking permission to make blended oil. We won the case and our company became the first one to get the license for blended oil in India," shares Ghanshyam, who has been a pioneer in introducing new technology in this traditional business.
From 1990-2003 their factory was located at Madhav Waadi industrial area in Bareilly. Later, they shifted to Parsa Kheda Industrial Area.
In 2006, they set up their first refinery with packaging capacity of 50 tons per day at Parsa Khera. Now the capacity has increased to 550 tons per day in this unit.
In 2011 another factory was set up in Joharpur Industrial Area with packaging capacity of 250 tons oil per day.
The company established a fully automatic plant in 2015, which increased the total refining capacity to 600 tons per day and the packaging capacity to 1100 tons per day.
Ghanshyam got married to Ragini in 1977. Their son Ashish Khandelwal, 43, is Executive Director in the company, and daughter Richa Khandelwal, 40, is the Brand Spokesperson.
Ashish has contributed to modernising the operations. "We moved from semi-automatic to a fully automated packaging plant, which is possibly the best in the country in our industry," he says.
"During my growing up years, I had seen how my father built the business from scratch and took it to great heights. His journey has always inspired me. At the same time it was a challenge to expand further and take our company to the next level."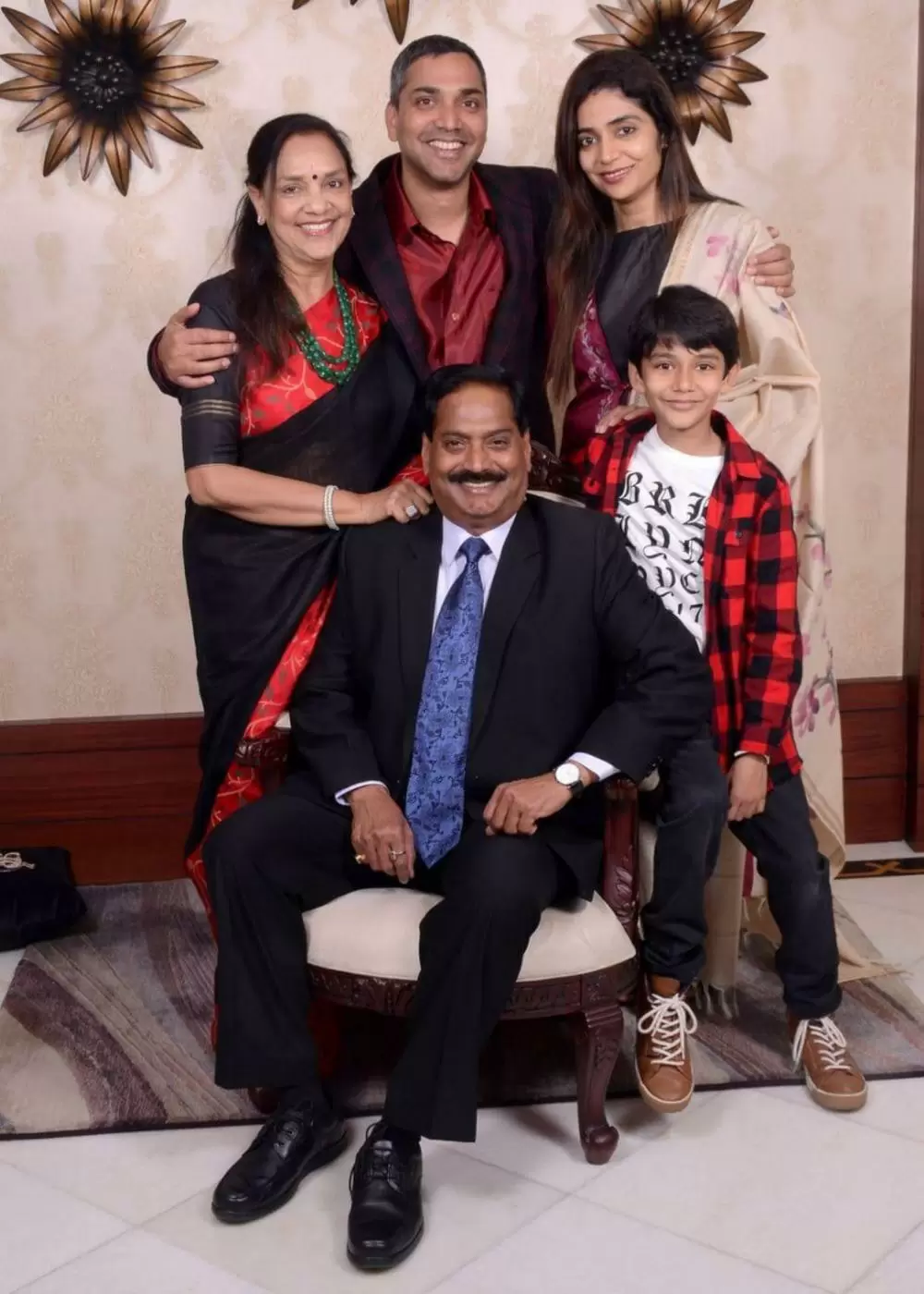 Ghanshyam with his wife, son, daughter-in-law and grandchildren

Richa joined BL Agro in the year 2007 fresh out of MBA. "The first assignment was to set up the market for BL Agro in Delhi. Since then my role has been to explore new markets, and increase our brand visibility."
"Of late we have increased our advertising spend and opened a lot of exclusive brand stores. We are also upbeat about developing the e-commerce channel for our business," she says, confidently.

Trending Now: