Quitting her job to be near her ailing father, she saved his life and also built a Rs 1 crore business under a year
27-February-2021
Vol 12&nbsp|&nbspIssue 8
Three years ago, at the age of 26, Ridhima Arora gave up a fledgling corporate career to be near her father, who had been diagnosed with liver cirrhosis and given just six months to live.

What happened in the next few months was more heroic. She not only nursed her father back to health with a mixture of allopathic treatment and a natural diet of various kinds of health drinks, she also launched Namhya Foods Private Ltd., for making healthy food items on a commercial scale.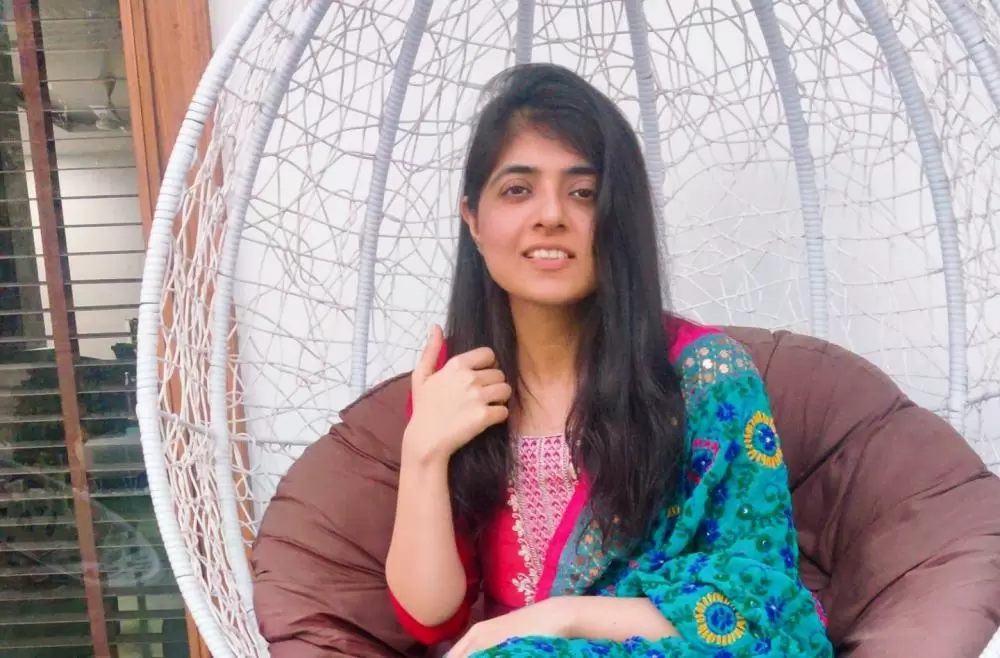 Ridhima Arora launched Namhya Foods Private Ltd., for making healthy food items with herbs and ayurvedic ingredients. (Photos:Special Arrangement)

Launched in January 2020, Namhya rode the wave of the COVID pandemic that spiked the sales of immunity boosters, and earned revenue of Rs 1 crore under a year.
The company runs on profit and so has a higher valuation.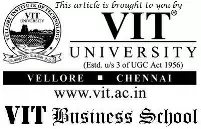 "We were offered venture funding of Rs 4 crore and our company got valued at Rs 20 crore," says Ridhima, whose Jammu-based family has a deep-rooted connection with Ayurveda.
Ridhima's grand father started a small store in 1937 in Jammu where he sold natural herbs and ayurvedic ingredients. Her father took over the store in 1985 and developed the business further.
When her father fell ill, Ridhima quit her job in Delhi and returned to Jammu to take care of him.
"The doctor had declared that he had just six months to live. At that point of time seeing my father back on his feet was the biggest aim in my life. My day would start and end at the hospital," she shares.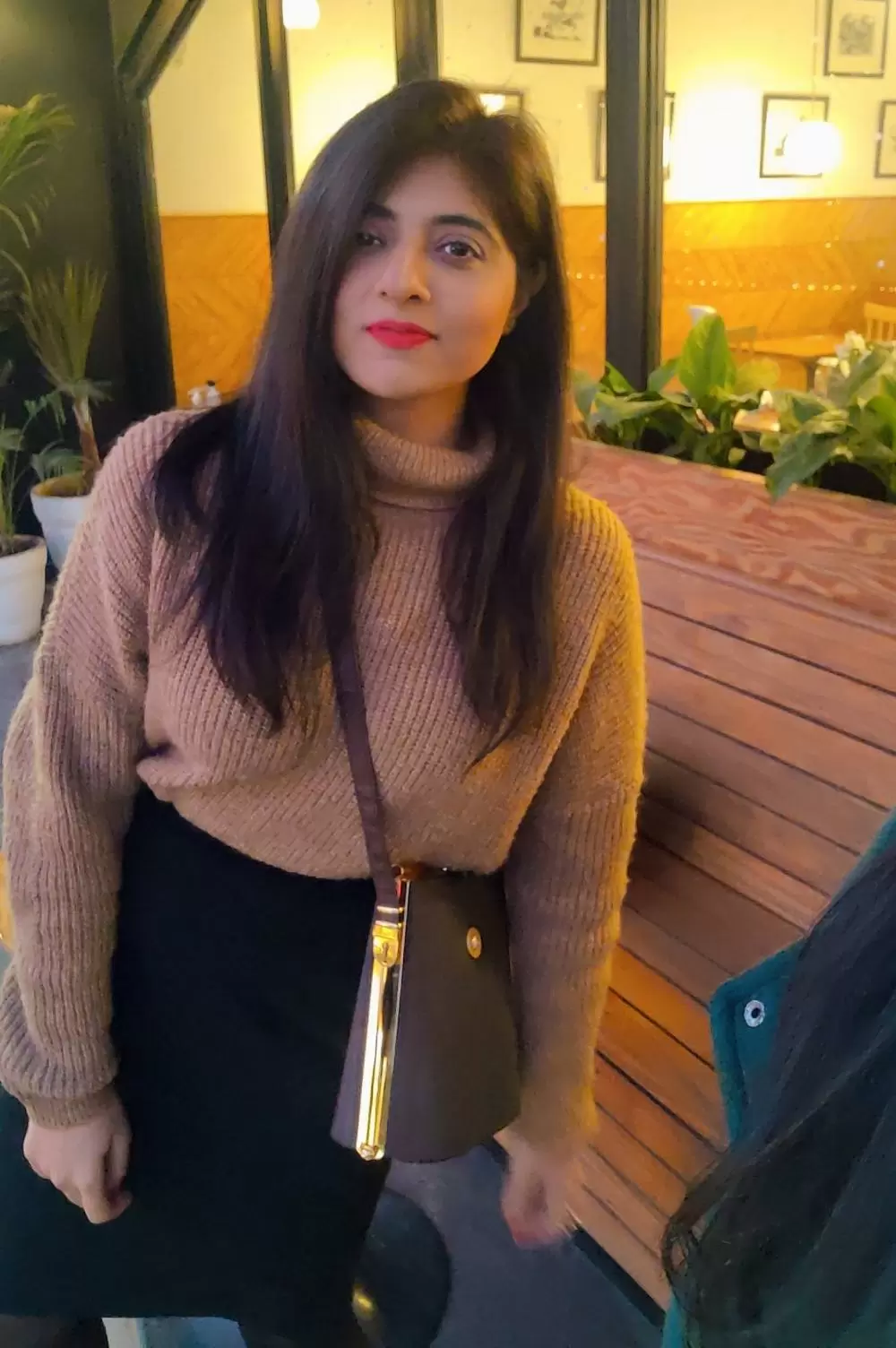 Ridhima's family owns a store that sells natural herbs and ayurvedic ingredients in Jammu
"It touched my heart as people were dying every day. I witnessed people facing major financial issues while taking treatment. Fortunately, we did not face any financial issues.
"That was the time I would visit a lot of doctors and dieticians, and strike conversations with them. I realised the importance of food in healing and the need to eat proper food to avoid ailments."
She notes that people are asked to eat terrible food, like some popular brand of biscuits, which are made of maida, by dieticians in hospitals.
"Since I always knew about the health benefits of herbs, I realised that it was important to share the knowledge with others," says Ridhima, explaining why she decided to quit her corporate life and return to her roots.
Going back to the wisdom of herbs, she started giving her father the traditional immunity boosters, 'harad ka pani' (herb infused water) and giloy water.
With a mix of allopathic treatment, supported by these herbs and exercises in the form of yoga, Ridhima's father started showing great improvement.
She quit her job at Lava International, the mobile phone company, where she had been working for more than three years.
"I was Head of the Digital Marketing team and was earning Rs 27,000 when I left them in 2019," says Ridhima.
"It was a small company, but it helped me to interact with the heads there, and I got good exposure, which helped me to understand business better."
It was her first and last job. She had joined Lava after completing MBA at Great Lakes Institute of Management, Chennai (2013-15).
Earlier, she had done her B Tech in Electronics and Communications (2009-13) from Shri Mata Vaishno Devi University in J&K.
On setting up Namya Foods, Ridhima says, "Initially I thought of making cure based products, but after research I realised that there were a plethora of such products already available in the market. So I put my faith in preventive foods segment."
She invested Rs 22 lakh in setting up a small manufacturing unit at the family land near her house in Jammu.
The first product she launched was 'Heart Tea' to lower cholesterol. "The Heart Tea (priced at Rs 230) contains Arjuna Chhaal which helps in natural control of cholesterol," she says.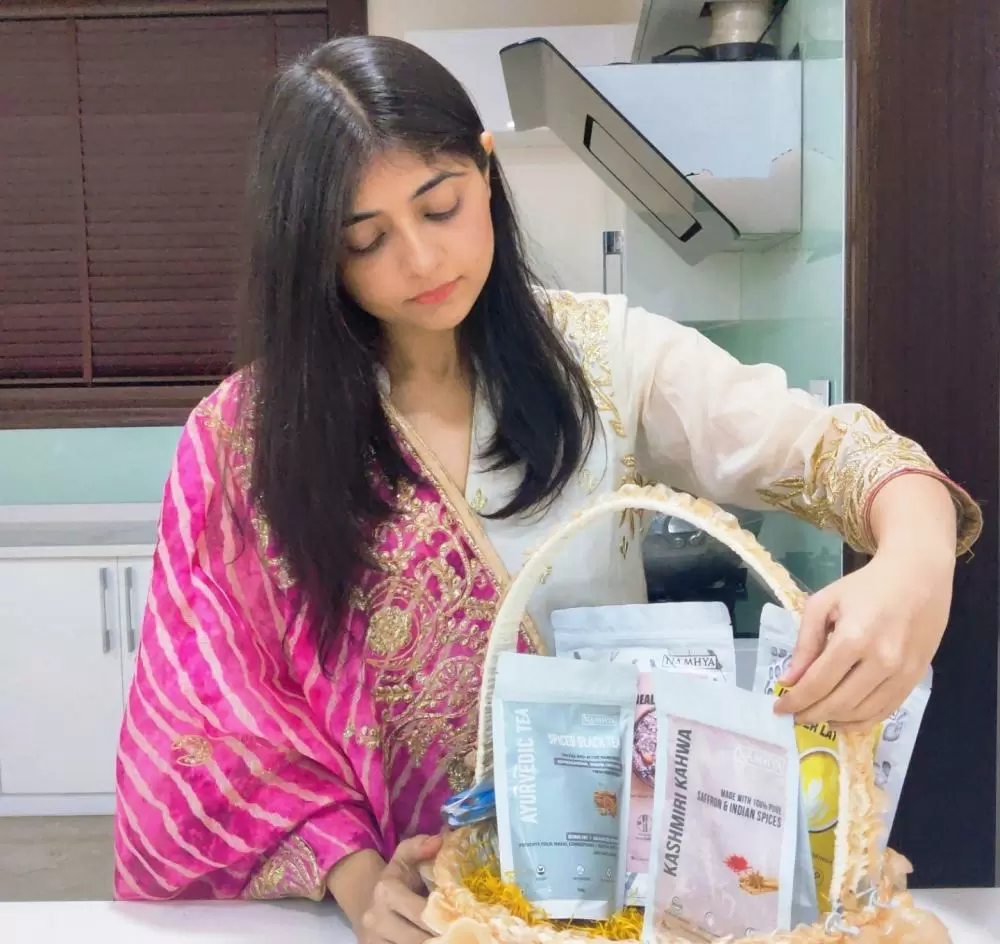 Namhya products are modestly priced, says Ridhima. Their most expensive priced product costs Rs 450
"A friend's mother, who used to take blood thinning medicines thrice a day to control high cholesterol, used the product. Within three weeks her condition improved and she cut down on her medicines."
Another product they launched in the initial months was PCOS Tea, which also got good reviews from users.
"Diabetic Tea, PCOS Tea, Thyroid Tea, Liver Cleanse Tea, Ayurvedic Tea, Poppy based tea (good for bone health), and immunity booster latte (made of tulsi, haldi, giloy, ashwagandha, moringa) are the products I personally vouch for, because of their great results. Our most expensive product is priced Rs 450," says Ridhima, who had to shut down the business temporarily due to lockdown in March.
When she reopened in May, with increasing demand for immunity boosters in the market, she hasn't been able to keep pace with the orders.
Now, dedicated to promote healthy eating habits, Ridhima offers her leanings in one go. "Fat is needed to imbibe the good effects of haldi (turmeric); hence mixing it in milk we created Turmeric Latte.
"Also, always eat food which is produced 8-10 km within home region, which will ensure that you don't need preservatives in your food, and you will eat it fresh."
With an aim to create products for young professionals who don't have time for extensive cooking, Namhya Foods has launched their breakfast range, ragi and sattu based cereals.
"Coco based products are in the pipeline as they are great flavour enhancer for milk. Gond ka tira (an edible gum, used to make laddoos and an antidote for constipation) is sold majorly in UAE," says Ridhima.
"It is good for skin, digestion, constipation, has cooling properties and it is used more in UAE. Arabs eat more of dry fruits and gond ka tira."
Namya products are available on their website, Amazon, Big Basket, and other major online marketplaces.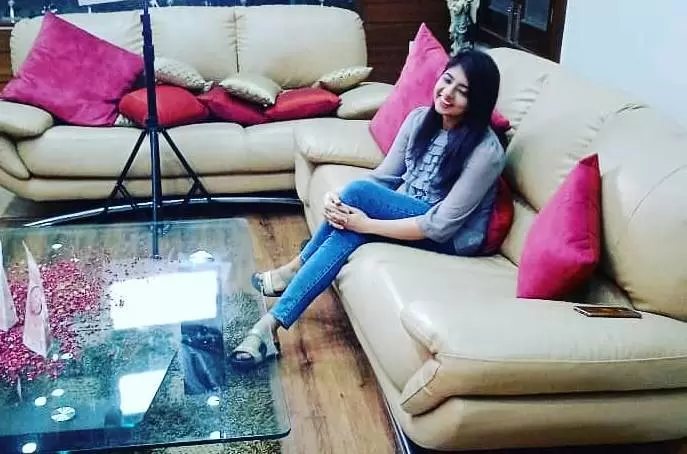 Ridhima has plans to document the uses of ayurveda for benefit of future generations
Ridhima works with a team of seven employees and has her corporate office in Delhi.
"My grandfather who traded in herbs was also a hakeem (a traditional ayurvedic practitioner. He practised but nothing is documented. There are three main hakeems in Jammu, associated with Namhya. I intend to start documenting their knowledge for future use, so that this wisdom can benefit the future generation as well."
And if you are wondering about what happened to her father, Ridhima says he is fit today and has even started going to work.

Trending Now: