He started with one truck, three employees, and built a Rs 98 crore turnover company with 700 employees and 200 trucks
Sofia Danish Khan
&nbsp | &nbsp
27-January-2021
Vol 12&nbsp|&nbspIssue 4
Diving into the logistics business at the age of 25 in 2007 with Rs 8 lakh, Ishaan Singh Bedi, who started with just three employees and a single truck, has built a 700 employee 200-truck company with a turnover of Rs 98 crore.

His company, Synchronized Supply Systems Limited, rode the wave of the third party logistics (3PL) boom in the country, and grew year on year, expanding its fleet of trucks and increasing its warehousing space.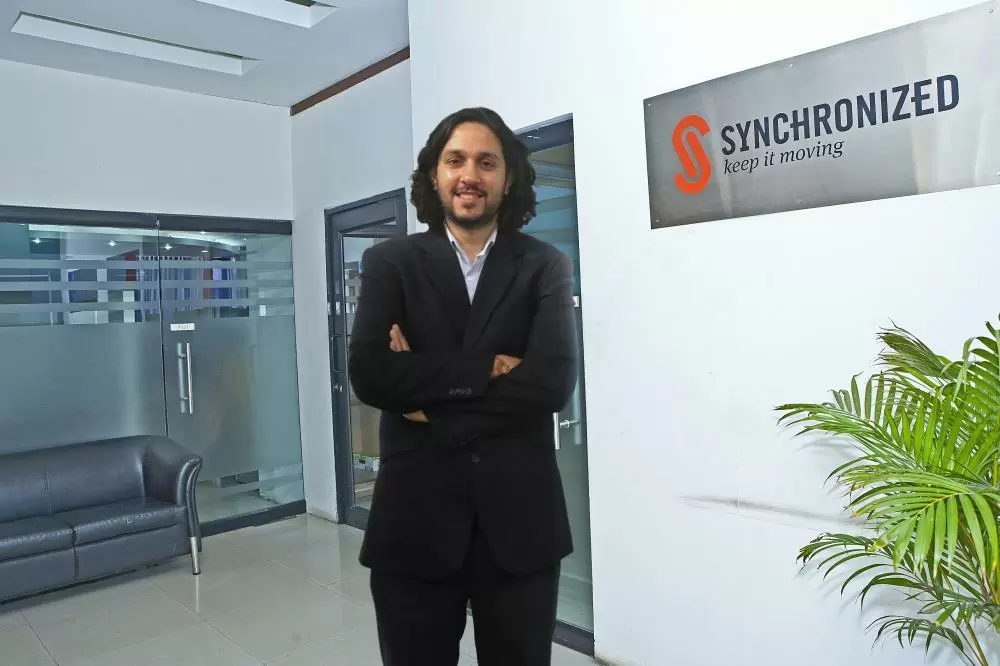 Ishaan Singh Bedi, founder, Synchronized Supply Systems Limited, a logistics and warehousing company (Photos: Special Arrangement)

"In the first year we achieved a turnover of Rs 78 lakh. By 2013, we hit the Rs 50 crore mark," recounts Delhi-based Ishaan, as he traces his journey as an entrepreneur from the age of 25 after quitting the family business over differences with his father.
His father's company handled custom clearance and freight forwarding and he started working there while doing his graduation in Banking and Finance from Institute of Technology and Management, Gurugram.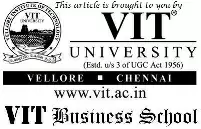 "I used to spend three to four hours daily at the company after my classes," he says. After finishing graduation, he handled the company's Mumbai branch for one and a half years.
In 2005, he left for England to do his Masters in Logistics at Cranfield University to learn the latest developments in the field and come back to India to improve the family business.
However, he never imagined that his stint in UK would so radically change his perspective of business.
"The course ended up broadening my horizon," says Ishaan. "We had a mere 45-minute session on family business in the entire 15-month course, which was a game changer.
"I delved deeper into supply chain planning, business planning, and cutting-edge technology used in logistics.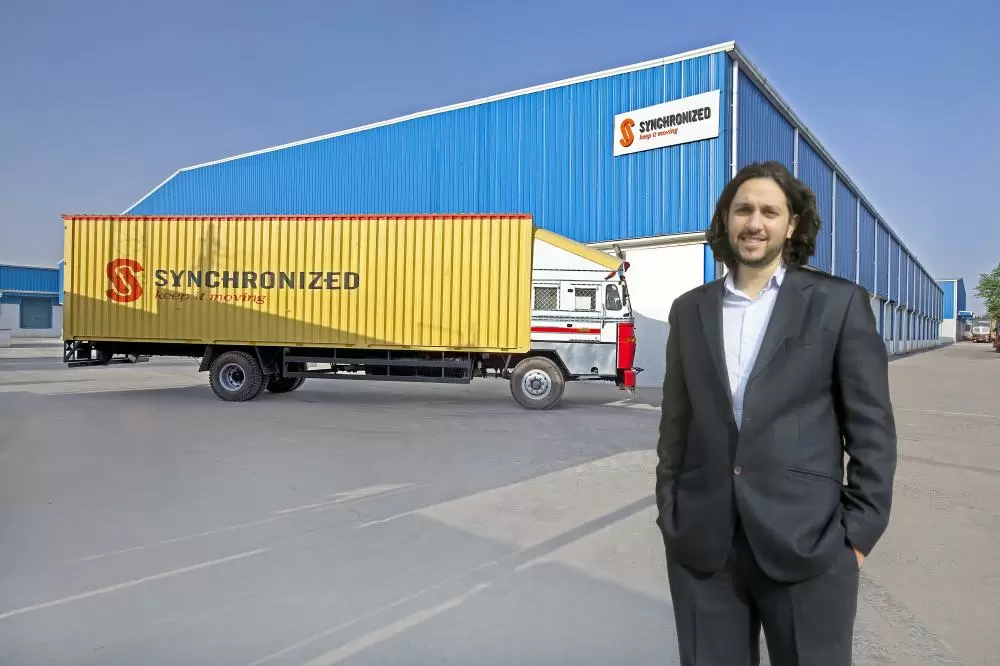 Ishaan, who started with a single truck and three employees, now operates a fleet of 200 trucks
"Things were so far ahead in time there as compared to India. A visit to Pepsi's Britvic warehouse became an eye opener when we found that the 10 lakh sq ft warehouse was being managed by just 14 people.
"There were robots working meticulously, conveyor belts to ferry the products, and hundreds of trucks entering and leaving with no hassles."
Ishaan was raring to get back home to give their company a tech makeover and take it to the next level.
However, he realised soon that the job was not going to be easy since he did not see eye to eye with his father on the changes he wished to bring about in the company.
"I started having frequent clashes with my father," he says. "It dawned on me that we both thought differently on many matters and my dream of working with him crashed."
So, in 2007, when Ishaan announced that he wished to start his own logistics company the family was not too excited, but still gave him the capital of Rs 8 lakh to launch Synchronized Supply Systems Limited - an unlisted public limited company.
"I focused on trucking and warehousing as it is the bigger piece of the business apart from freight (forwarding). In 2007, anybody who had the finances to buy a few trucks would become a transporter," he observes.
"Not many qualified people were in the trucking industry back then and many in the business operated solely on goodwill. The first three years proved to be difficult for me, though we achieved a turnover of Rs 78 lakh in the first year."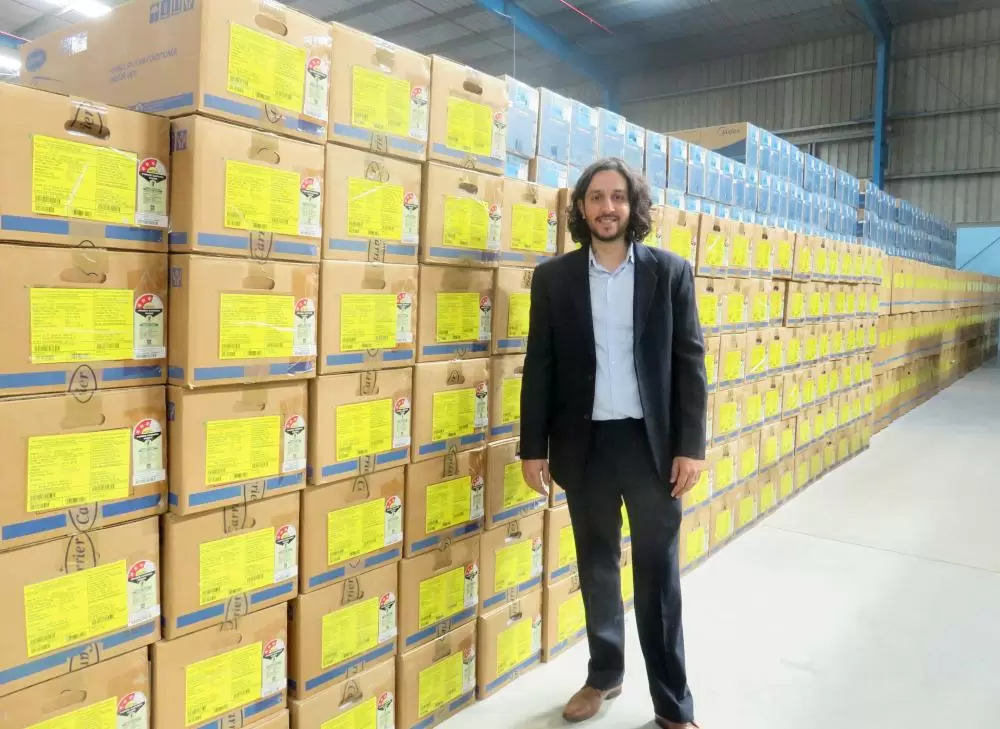 Synchronized has 35 warehouses that are located pan India

He says his business took off after 3PL picked up in the country, triggering the demand for warehouses and trucks.
"The competitors, however big they were, were also starting up - thus Tata and Reliance were our direct competitors," elaborates Ishaan about the early years of his business.
"We signed new customers and offered good services at the right prices, which enabled us to grow along with our customers. We began to grow steadily, until the business hit a plateau by around 2013.
"Our competitors were also catching up and I realised as our fleet of trucks increased, it became difficult to track the trucks manually – to deal with the problems they faced on road, to remember the service due date, insurance renewal date and so on.
"A truck can get a flat tyre or get a challan, or the driver wouldn't have money to refuel, managing all this manually became challenging. So on reaching the saturation point, I decided to build a system to put everything in order."
Ishaan went back to the drawing board and identified the issues that had to be tackled to increase the productivity and efficiency of the organisation.
By 2013 the company had around 50 trucks and he hired a team to develop a software to automate operations.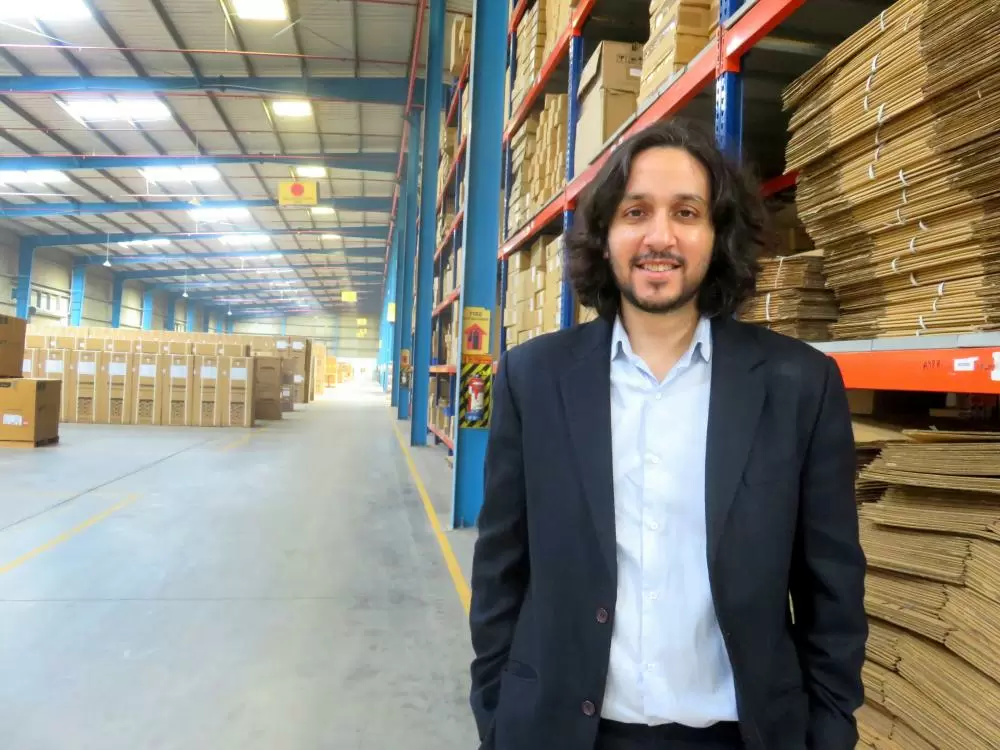 Ishaan focuses on technology to make operations smoother for his fleet and personnel
"We were the first Indian company to use digital technology in the logistics space," he claims.
"We went full steam developing the software exclusively for the company. It is like unknotting a ball of knots. You cannot cut it by scissors, but have to unknot each knot one by one. Likewise logistics is a business of 1000 problems, which need to be solved bit by bit."
Initially, their tech team consisted of four employees. Now they have a team of 30 in the tech department.
"We have also developed an app for truck drivers, who have to just press a button when they run out of cash and money will be transferred to them automatically, and instantly," says Ishaan, who has taken a keen interest in the welfare of his drivers.
"A truck driver is on duty for 24 hours, 30 days. He is hardly paid Rs 10,000 to 15,000 (monthly). Thus he starts nicking money meant for fuel. In our company two drivers ply one truck, and drive for 12 hours each. Both get rest, and their time is utilised well."

Ishaan with his office team members
He says that since the truck reaches faster the company earns more, and he is able to pass on the profit to the drivers. According to him, some of the drivers earn incentives up to Rs 50,000 per month.
The company has 35 warehouses - with a total area of 20 lakh sq ft – which are located pan India. They have clients in automotive, chemicals and paint, FMCG, retail and ecommerce sectors.
Wish to share your story?
Trending Now: