An IPS officer and survivor of two near-death experiences is lighting up the lives of many

Usha Prasad
&nbsp | &nbsp
07-October-2020
Vol 11&nbsp|&nbspIssue 41
A senior ranking IPS officer, motivational writer, public speaker, author, and the founder of Friends of Police, EQ-Thinking, and Excenomics – Dr. Prateep V Philip, DGP, CB-CID, Tamil Nadu is a rare specimen among the men in khaki.

Passionate about reading, writing, public speaking, and studying the human mind, his inimitable style of functioning and exuberance has won him global recognition and many laurels not only as an IPS officer but for his other pursuits as well.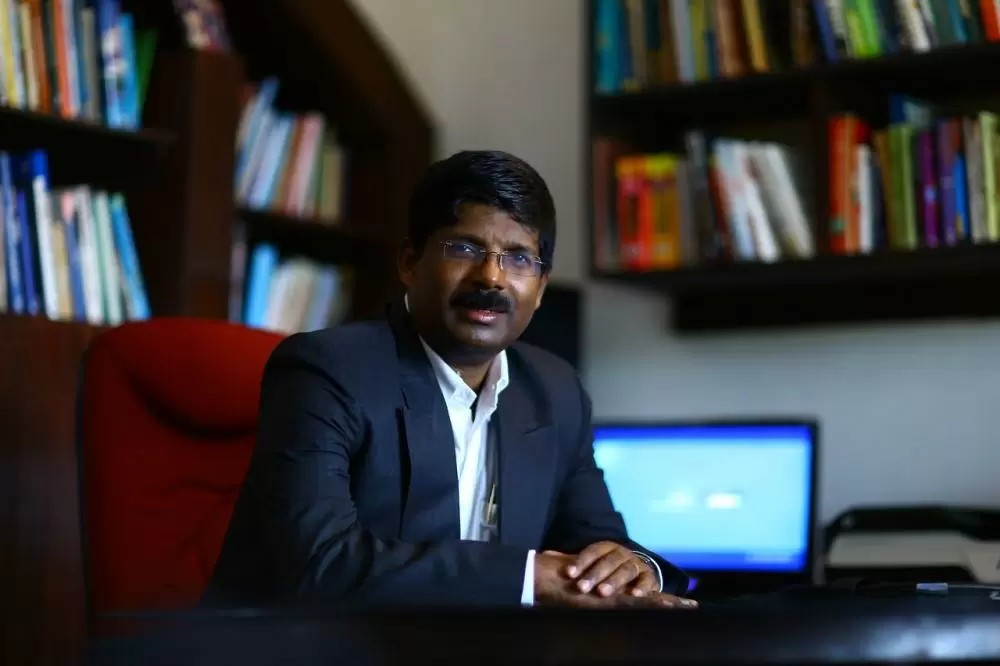 Prateep V Philip, DGP, CB-CID, Tamil Nadu (Photos: Special Arrangement)

While Prateep has authored several books, his collection of 3333 copyrighted quotes, which he calls 'Fillipisms', has made him the world's first author to collate the largest number of original quotes.
Written mostly over the past 10 years, the inspiration for his Fillipisms is drawn from his life experiences as well as a career of more than three decades as an IPS officer.
Born and brought up in Bengaluru, Prateep was known for his one-liners and quotes since his teens. "I was always good at writing, debating and public speaking, which got more polished over the years," he says.
He calls his quotes "Fillipisms" to pun with his surname Philip. "But it means more than that," he says, adding, "The word 'fillip' means encouragement. Everyone on this earth needs encouragement, which is like oxygen for the human being. So, the word Fillipism stands for a worldwide philosophy or movement. The idea is to encourage every human being to do his best and be his best."
Sample some of his Fillipisms.
"The greatest edifice a man can build is what he builds inside of him."

"Change challenges us but challenge changes us."

"Short cuts taken in life may make things easy but can cause deep cuts later on."

"What you can't mend, end. What you can't end, mend."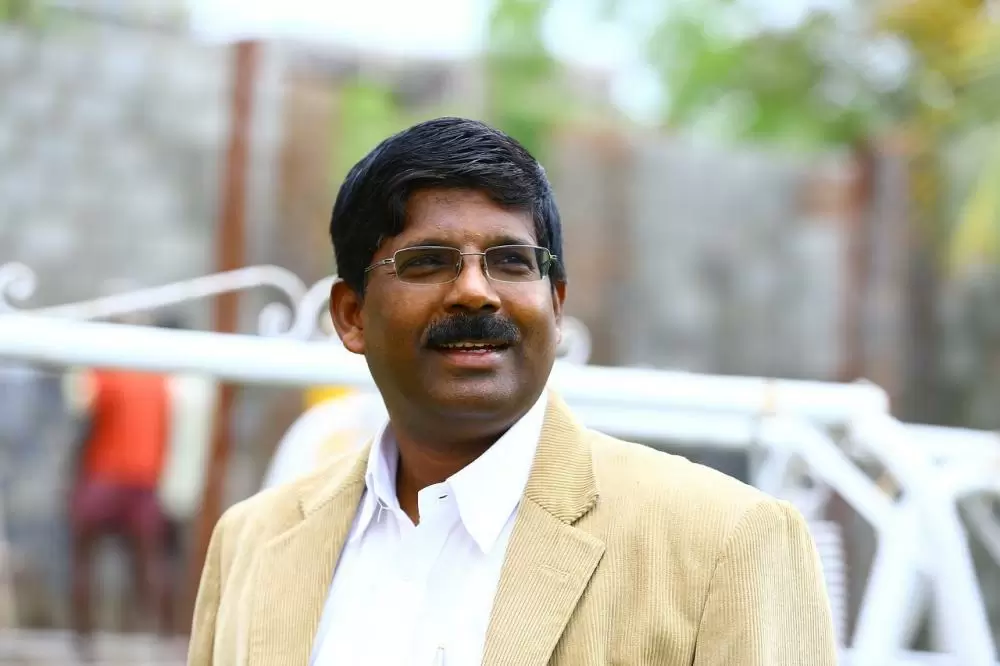 Fillipisms is not merely a pun on his name, but derived from the word fillip which means to encourage

When he crossed 3000 maxims, Prateep decided to document it in the form of a book with the title "Fillipisms - 3333 Maxims to Maximize your life".
Why has he stopped at 3333 maxims in the book? "There's nothing sacrosanct about this number. It represents 33 years of my experience as a police officer, and it has 33 chapters to stand for my lifelong experiences," he adds.
The daily ritual of one-hour meditation and devotion stimulated Prateep's thoughts to coin these maxims. "A minimum of 3,650 hours has gone into the writing of this book for over 10 years. It was validated on a day to day basis by sharing it with friends and family, and I copyrighted my posts on the social media – Facebook or Twitter," he adds.
Prateep started work on bringing out his book in October 2019 with his family and friends joining hands to design the book. While the editing was done by several friends in different parts of the country, his younger daughter Nishala Isabel Philip designed the book's cover which has the design of a light bulb.
Interestingly, the bulb is not shown as one, but as three separate parts. "The interpretation is that a man consists of spirit, mind, and body. So, the three parts are intentionally not connected, but at the same time connected," says Prateep.
"The largest part of the bulb stands for the spirit - only that can contain the universe; the holder or the base is the body, and the mind is in the middle. The human being is a triune being – spirit, mind, and body."
His older daughter Nimisha Sara Philip, a corporate lawyer and an artist, has contributed 31 out of the 33 paintings that have been used to illustrate the 33 chapters in the book.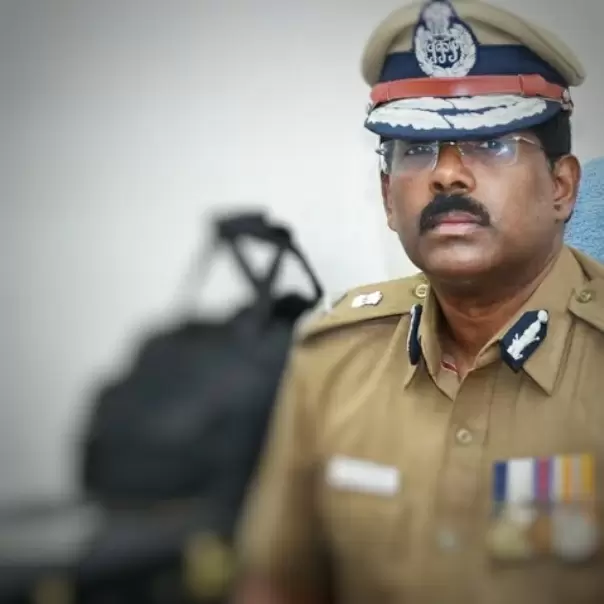 Prateep entered the IPS in 1987
So, how did coining these maxims help him in his profession? "It gives me immense wisdom, immense strength, presence of mind and sense of joy," he explains. "And you can not only be strong for yourself, but you can impart strength to others as well."
Prateep set his eyes on joining the Civil Services when he was in Class nine at St. Joseph's Boys High School, Bengaluru. He did his BA in History, Economics, and Political Science from St. Joseph's College, and then completed his Masters in Political Science and International Relations from Bangalore University.
While doing his first year post graduation, he got selected as a probationary officer in State Bank of India, Circle Office, Bengaluru, in 1984.
"My first job at SBI was just a stop-gap as the bank job did not interest me. I had set my goal on the All India Civil Services. I gave the exam while working in the bank in 1986 and got into the IPS in 1987," he says.
While Prateep's life experiences must have given him the fillip to coin his quotes, his two near-death experiences, which gave him a new lease of life, made him ruminate about the goodness of life as well as the good deeds of human beings; which in turn gave birth to a community policing movement called Friends of Police (FOP).
The first time, Prateep survived death when he was holidaying with his colleagues at the Coral Island of Tuticorin, as a young trainee IPS officer.
Caught in a current in the sea, he was rescued in time by his boss, the then SP, who revived him by performing a CPR on him. "This was my first intimation that God had a special plan for my life," says Prateep.
The other unforgettable ghastly experience was when he was injured at the human bomb blast site at Sriperambudur, near Chennai, where former Prime Minister Rajiv Gandhi was assassinated in 1991.
Prateep, who was the ASP then, survived with hundreds of steel splinters piercing his body, multiple fractures, and 20 percent burns, from face to legs. He miraculously recovered from the injuries with no permanent damage to his body, though the process took nearly a year.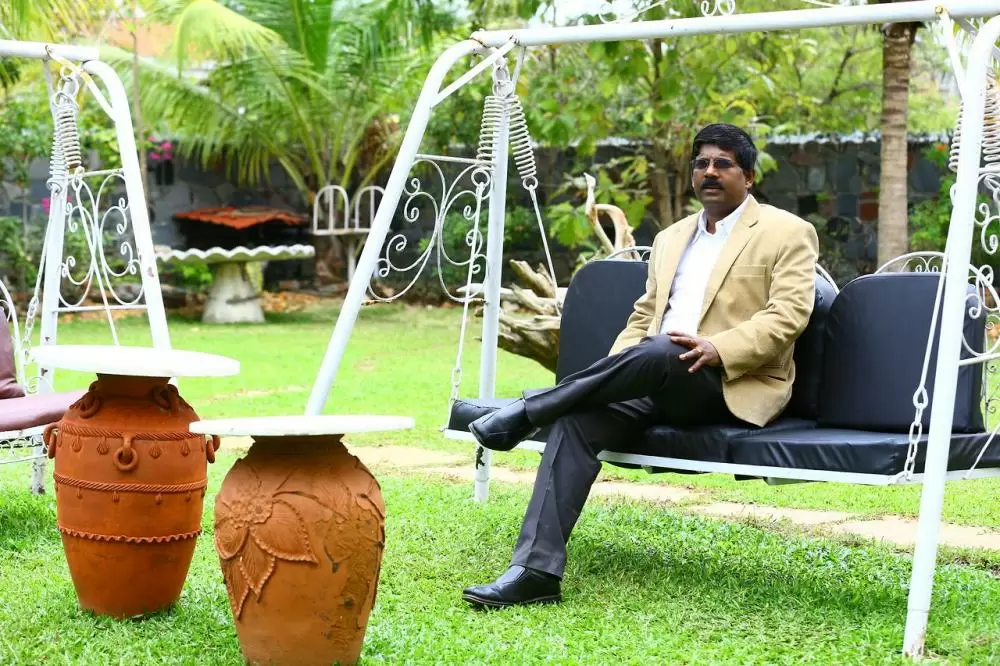 Prateep founded FOP inspired by a member of the public who saved his life
Explaining how he mooted the idea of FOP, Prateep says: "While I lay critically injured at the blast site, a large number of officers and men fled the scene out of fear. But one young man, named Purushottaman, took me to the Primary Health Centre in the jeep, cradling my head on his lap, with blood all over my face and body.
"His timely and selfless act further strengthened my belief about common people, who, with some guidance and training can become friends of the police. His voluntary action inspired me to empower ordinary people to be friends and partners of police."
The FOP movement, which was kickstarted in 1993 when Prateep was posted as SP at Ramnad (Ramanathapuram) district, has also won accolades and awards, both nationally and internationally.
A state-of-the-art training centre has also been set up in Chennai to train and document the work of FOP. "So far, it has trained one lakh police personnel and members of the public over the last 18 years," informs Prateep.
"Today, there are thousands of friends of police across the country under different nomenclatures. Community policing has now come to be accepted across the country and has received worldwide recognition," he adds.
His other passion, Equilibrium Thinking (EQ-Thinking), is a method to train the brain to continuously think positive and avoiding anything negative.
"I wanted to make my brain work like a human magnet - to attract the positive and repel the negative," he explains. "Because of my persistent efforts, I first discovered the key 'BE at it' (which later evolved into 'BEAT IT'). EQ Thinking is the process by which the Fillipisms are constantly churned."
Excenomics is the emphasis on training and achieving excellence across multiple disciplines - Personal, Inter-personal, Design, Corporate & Quality Standards.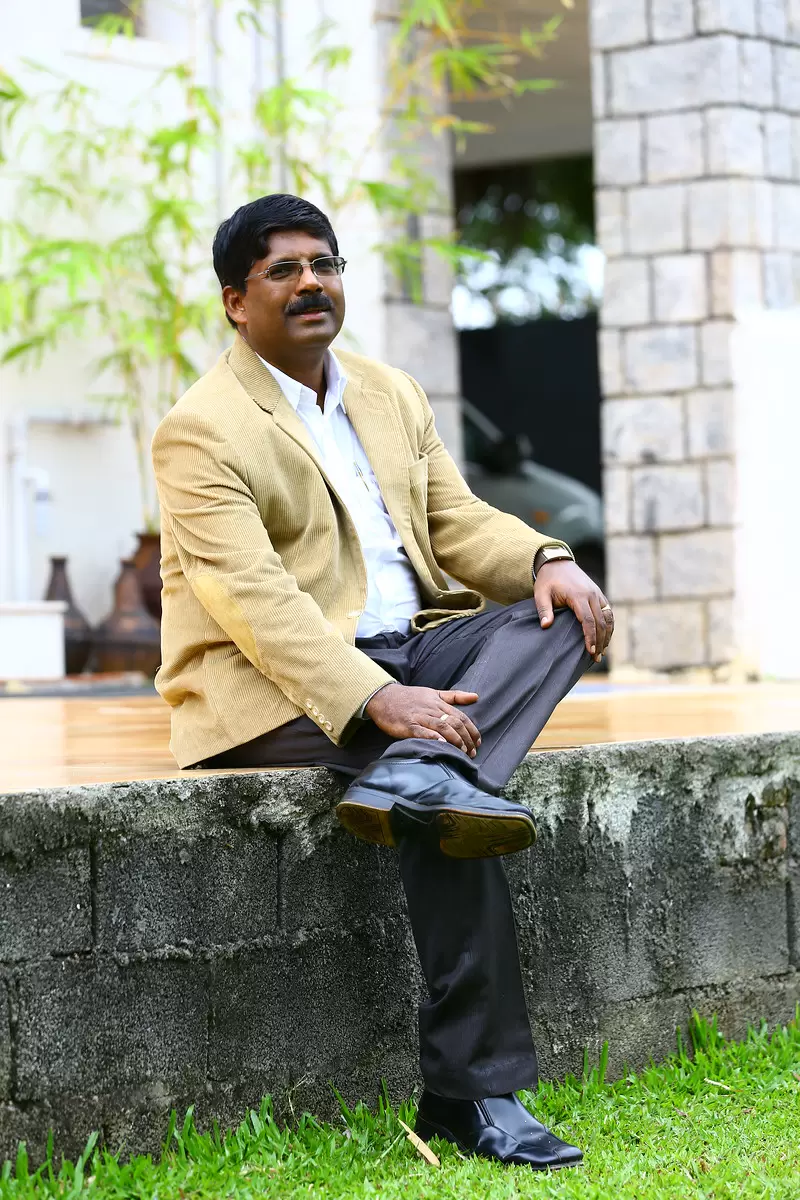 Prateep has introduced many innovative schemes serving in the police department
At work, Prateep has always tried to innovate at every post he has held. When he was IG Social Justice, he started Social Justice Tea Parties to address the issue of the double tumbler system in villages of Tamil Nadu, thus eliminating the discrimination against weaker sections of the society.
While KYC stands for Know Your Customer, Prateep created an Initiative called Know Your Criminal in the state civil supplies CID unit, where the cops have a database of all those who break the law to profiteer from the public distribution system (PDS) across the state.
Married to Sakhi, an interior designer, Prateep, who is 59, thinks he is only 35 years old. His life and achievements would continue to motivate the youth and future generations.
The Fillipisms book is available for a free read on Kindle for two more months, while you can order for the hard copy on Flipkart.
To know more about Dr. Prateep, visit his website
https://prateepphilip.com/
This article is part of the 'Legends in Uniform' series
Wish to share your story?
Trending Now: