How a son of a provision shop owner built a Rs 50 crore turnover company starting with Rs 5 lakh
Usha Prasad
&nbsp | &nbsp Bengaluru
07-December-2019
Vol 10&nbsp|&nbspIssue 49
Veering away from the much trodden path of trade that his family and community has been trudging for generations, Naresh Pagariya went into manufacturing with a meager investment of Rs five lakh in the late 1990's and has taken his company to greater heights, touching a turnover of Rs 50 crore in 2019.
Pagariya Foods, now headquartered at Chamrajpet in Bengaluru with a 50,000 square feet manufacturing unit in Harohalli – was launched from a small shop in Chikpete area in the city, which is home to the Marwari community engaged in almost all kinds of trades.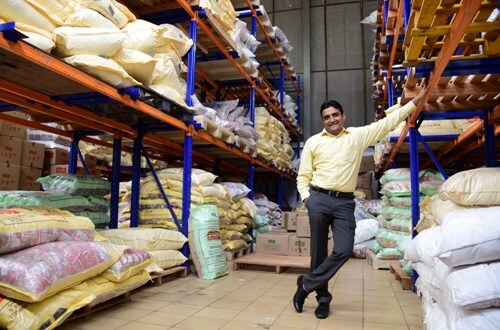 Hailing from a trading community, Naresh Pagariya ventured into manufacturing of masala products against the wishes of his family (Photos: Vijay Babu)

But one of the first things that the young Pagariya did was to move out of Chikpete. "I could not stay amidst traders," he recalls. "I was sure that my thought processes would change, and I would gear up to face bigger challenges."
Coming out of Chikpete was a learning experience for him, says Pagariya, whose father, Bhawarlalji Pagariya, had set up a small provision shop there in 1970 on his arrival in Bengaluru from Sojat in Pali district of Rajasthan.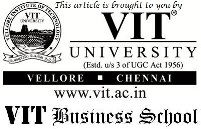 The senior Pagariya, in his mid-20s then, had set out to the south Indian city in search of greener pastures as the provision shop he had in Sojat was not doing well and there were not too many livelihood opportunities in the desert state of Rajasthan.
He started with selling groceries and masalas, mainly to hotels and restaurants, from the small shop that was closed down in 2001. "With MDH and Everest being the two popular brands those days, he soon realised that there is a huge need for masalas in the food industry. That's how the idea of trading in masalas struck him," says the son.
When Naresh Pagariya, now 45, the youngest of the three sons, grew up he felt that manufacturing had better prospects than trading. He had completed his Bachelor of Business Administration (BBA) in Management of Small Scale Industries from St. Joseph's College, Bengaluru, and wanted to pursue his dream.
Though his father was initially reluctant in letting the son try his hands in manufacturing masalas, he slowly realised that trading had lost its business potential and encouraged the son to go ahead with his plans.
"I was the first person in our family to get into manufacturing, much against their wishes. But my father laid the seeds for the four masala products – Chaat Masala, Channa Masala, Garam Masala and Kasuri Methi - he was trading in," says Pagariya.
Pagariya aims to achieve 100 crore turnover in the next three years

Naresh Pagariya's brothers got into jewellery business, while he completely took over the masala business in 1998, with an investment of around five lakh by way of internal accruals from family members and relatives, he says.
To start with, he took care of front-end operations including sales and marketing while his father supported him in back-end activities such as purchases, accounts and so on.
Today, 'Kwality Foods,' the brand name of Pagariya's products, is popular in the market and Pagariya is the MD of the company that is run by professionals and domain experts. His father leads a retired life but still mentors and guides him in times of need.
"Our major strength is quality products at pocket-friendly prices. At the same time, our success can be attributed to local manufacturing as well," says Pagariya, whose vision for the next two years is to take the company into the Rs 100 crore league.
Looking back, he says: "The journey started with a turnover of one lakh rupees per month with our business restricted to Bengaluru wholesale market. Slowly and steadily, the business picked up and we started catering to other wholesale dealers, retailers and entered other markets in Karnataka as well."
Initially, production was carried out at a rented 300 square feet space in Magadi Road. In 2000, it was moved to a 1,200 square feet premises in Rajajinagar. As business expanded, in 2002, it was shifted to a much a bigger facility of 4,500 square feet in Srirampuram.
A couple of years later, Pagariya opened another plant in Mysore Road, with a 15,000 square feet building in 2006. With business growing year on year, in 2015, he bought a two-acre land in Harohalli and constructed a new facility, where all Kwality Foods products are being manufactured.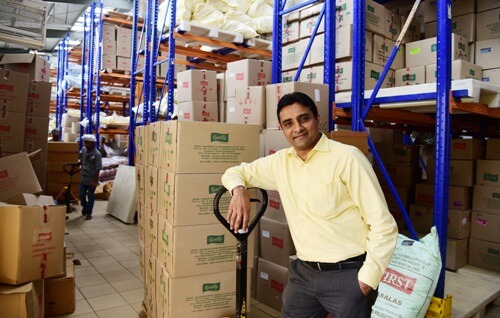 Masalas, breakfast cereals, and instant mixes are some of the products made by Pagaria under the brand name of Kwality Foods

The plant has a production capacity of 7,200 tonnes per annum, but currently only a part of that - around 4,000 tonnes – is being utilised.
"We have an open area of three fourth of an acre for future expansion," says the founder of the company that makes masalas, breakfast cereals and instant mixes under the brand Kwality Foods.
But the beginning was not all that smooth. "As I was the only person in my entire community to get into manufacturing, I had a lot of challenges in convincing the family and community. They laughed and mocked at me as many of them were averse to the idea of availing bank loans and doing business."
But once he launched his business, it grew six times in two years through product additions, extensions and covering major markets across the state.
"Within three years we saw a business of more than Rs 15 lakh per month, with around 22 products under the brand," he adds.
In 2003-04, he launched a range of cereals. Watching the market closely, he noticed that a well-known cereal brand had launched a breakfast cereal product and saw a good opportunity in it.
Initially, they procured cereals from other companies and branded it as Kwality Foods. Four years later they started manufacturing on their own. "Cereals gave us the required retail push," he says. "With most of our products being wholesale-dominated, cereals helped us see the retail presence as well."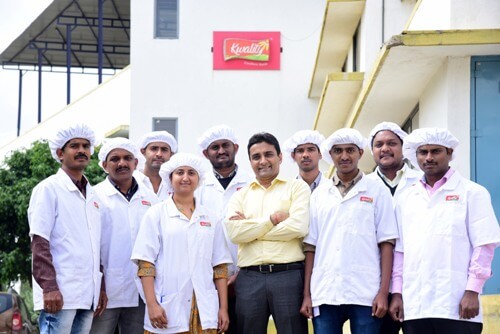 Pagariya Foods employs a workforce of 240 employees

The company expanded by covering entire South India and parts of Maharashtra. They entered the export market in 2014 starting with the Middle Eastern market, with Dubai as the hub. Today, Pagariya Foods exports its products to 21 countries, including Nepal, Sri Lanka, Tanzania and Kenya.
They are dominant in modern chains such as DMart, Reliance and Big Bazaar and their products are also available on e-commerce platforms such as Amazon, Flipkart and Big Basket.
Talking about the sales and marketing strategy that helped the company scale great heights, he says, "Our strength lies in offering quality products at affordable prices, attractive packaging, and providing decent margins to our channel partners."
The company has a work force of 240 employees - with 80 in the sales team, 120 in the factory, and rest in the backend - and around 400 distributors with a reach of almost 20,000 retail stores across the state and in parts of Maharashtra and Gujarat.
To maintain quality, the company procures top quality ingredients from across the country and imports a few of them.
Talking about some landmark product launches, Pagariya says: "We were the first in the country to launch the Gobi Manchurian mix, Pasta Masala and a stand-alone Noodles Masala."
The company is also working on adding two to three categories of products in the near future. Liquid pastes such as ginger garlic paste, mayonnaise, cheese spread, besides processed vegetables and juices are likely to be introduced.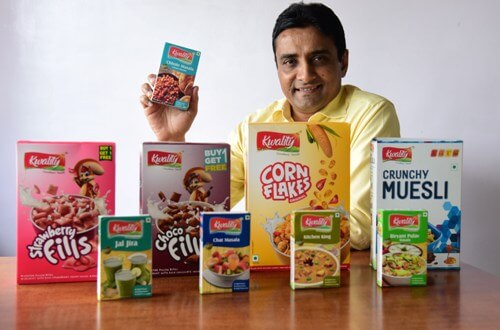 Pagariya with some of their products

Otherwise, masalas and spices contribute 50 % of the business with breakfast cereals and instant mixes adding up to 35 % and 15 % respectively.
Pagariya Foods, which remained a zero-debt company since its inception, started availing bank loans after 2012 for its expansion. Bhawarlalji Pagariya is one of the directors of the company and so is Naresh Pagariya's nephew, Dheeraj Jain, who handles the sales and marketing.

"In South India, Kwality Foods is the third largest player but we need to work hard to get into the top slots in masalas," says Pagariya, for whom family comes first. His weekend starts from Saturday afternoon and he loves to spend quality time with his wife Kavitha Pagariya, a homemaker, and sons Sachin and Sahil.
Pagariya is a health freak, who starts his day with yoga and morning walk and plays Badminton and Table Tennis with his sons. He is a great fan of Bollywood super star Amitabh Bachchan and loves watching Bollywood movies.
This Article is Part of the 'Amazing Entrepreneurs' Series

Trending Now: