How this couple built a Rs 7 crore turnover venture starting up with prize money won in college competitions
Sabrina Rajan
&nbsp | &nbsp Chennai
09-October-2019
Vol 10&nbsp|&nbspIssue 40
A shared passion for robotics brought engineering students Sneha Priya and S Pranavan together not just into an enduring romantic relationship but a business partnership that launched S P Robotic Works, a brand that today makes a revenue of over Rs seven crore.
"We have touched the lives of nearly 50,000 in India. We want our kids to become innovators and not just users of technology," declares 30-year-old Pranavan, talking about the 75-centre strong enterprise spread across various cities in the country, currently imparting training to about 12,000 students in the age group of six to 17.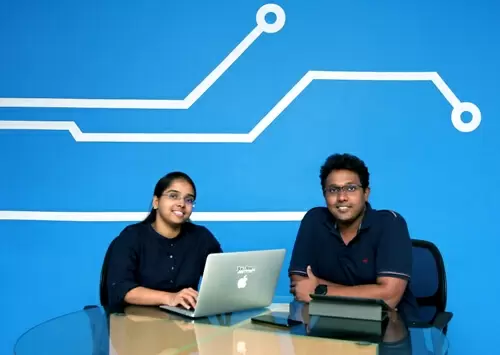 Sneha Priya and Pranvan started SP Robotics when they were engineering students in Chennai (Photos: Ravi Kumar)

Pranavan met his soul mate, Sneha Priya, on a bus to college, when both were in the second semester of the Electrical and Electronics Engineering course at College of Engineering, Guindy, in Chennai.
At that time, Pranavan was already participating in inter-college robotics competitions with his manual robots and Priya was working on autonomous robots. So they struck a partnership and participated in competitions. He took care of the mechanical and electronics part and she did the programming.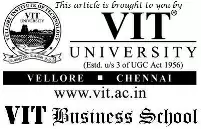 Though the first year did not see them winning any competition, between then and 2012 when they got married and also established S P Robotic Works (S P denotes the first letters of their names) they made rapid strides in honing their skills in robotics and turned it into a successful business venture.
On realising that the components in the market were limiting and unreliable, the pair went shopping at Ritchie Street, Chennai's wholesale electronics market, and fabricated their own components and circuit boards.
It would cost about Rs 10,000 to build a robot. "We had to make different robots for different competitions. Some were meant to fight other robots," recalls Priya, now 29 years old. And, by the second year they won every single competition they took part in.
Pranavan's keen sense of design and imagination helped them make their own circuit boards and they also started recycling parts from the previously assembled robots to cut costs.
The couple started S P Robotic, a free website to sell robotic components, drives and circuit boards in 2010. In the third year of college they were earning more than a lakh per month through competitions and the robotic component business.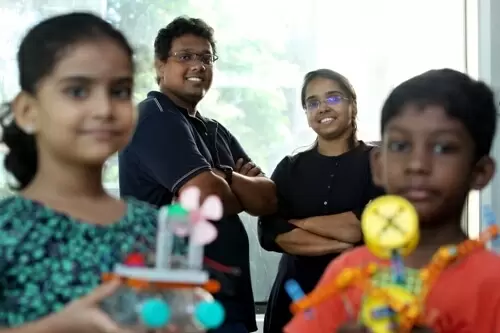 Around 12,000 students are learning robotics through SP Robotics

They reinvested the prize money - which was between Rs 10,000 to Rs one lakh, depending on the college and the kind of competition - into the business and soon their creations became the talk of the town with students enquiring about customised components.
"Once my entrepreneurial spirit was stirred, I lost interest in completing my degree," says Pranavan. Besides training other students, Pranavan started showing more interest in taking part in competitions and seminars than in attending college.
"By our fourth year we were doing industrial projects and also training students from Anna University (in robotics). The robotic kit would cost about Rs 2,500 to Rs 3,000 and we would charge them only for the kit. We taught them the concepts and how to make it work," he recalls.
However, they realised that the students gave up robotics in the final year as they focused on placements and career plans. The duo embarked on a new plan. "We decided to work with a younger group, an age group that would accept robotics as a futuristic science with potential for a livelihood," says Priya.
Thus was born SP Robotic Works, a private limited company, in 2012 with seven employees at a 1,500 square feet office in K K Nagar, the locality where Pranavan and Priya grew up but had never met until that fateful bus journey to college. It was located just a block away from their present head office where a 50-member team sits.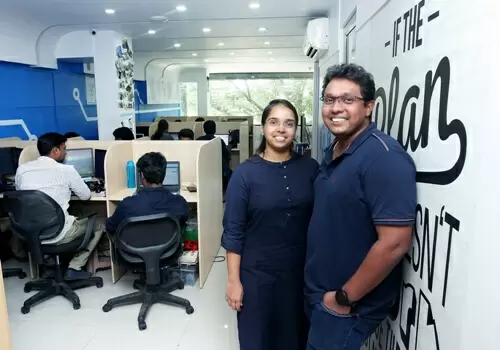 A 75-member team is working at SP Robotics

By 2015, the company touched a turnover of Rs one crore. When the couple noticed that 50 per cent of the revenue was from the educational side, they opened two more centres, which were shut down soon.
Hailing from non-business families, the young entrepreneurs had bitten off more than they could chew. Priya - whose mother was a chemistry teacher, father a government employee and sister a doctor - admits that they had made a 'rookie entrepreneurial mistake.' They had put their finger in every pie.
From IoT (internet of things) for home automation to industrial robots to educational kits, they were into everything.
"We didn't know what a 'business plan' meant," says Pranavan, who hails from a middle-class home with roots in Sri Lanka. His parents are both classical violinists and his sister too, like Priya's, is a doctor.
The centres they had opened failed because they didn't have enough skilled teachers. "We are dealing with young children, who are full of questions and curiosity. The moment they find the teacher not having the answers, they lose interest. We couldn't give our students mediocre teachers," explains Priya on the reasons for shutting the centres.
In 2016 they raised about Rs 2 crore through angel investors and other investment groups for developing a digital teacher. "We decided no more physical trainers and opted to teach through a smart class module." The model was ready the next year.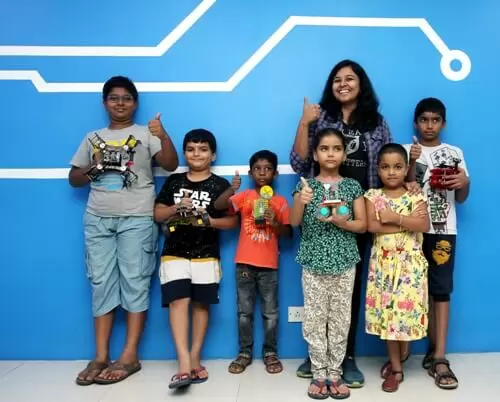 On completion of training at SP Robotics, children learn to make aerial vehicles on their own

People now bought the kits online and learned through the digital teacher. They also opened two training centres in Chennai, to test the smart class module. Within six months the two centres flourished.
With four robotic kits in the market - bots, drones, IoT and VR – students now had two learning models. They could buy online the kit or attend courses offered at the training centre, called Maker Lab, for a much lesser amount. Cost of kits range from Rs 7,000 Rs 50,000 with VR models being the most expensive.
Soon their annual turnover went up to Rs 1.5 Crore and in 2018 they launched the franchise model for their training centres. Today they have 75 centres and the turnover of S P Robotics is Rs four crore while the brand revenue is about Rs 7 to 8 crore.
Pranavan says that for Rs 5,000 one can fly a world class drone at their Maker Lab and can learn to make one's own version of an aerial vehicle. "Once the kids get the hang of the technology, they can make their own device at home. All they need is a couple of wheels, sensors and other components that might come within Rs 1,200!"
Their industrial projects include work for Qualcomm, an American MNC that deals with products like wireless chips. They made an Automated Guided Vehicle for Qualcomm. The project was put together by a team of students from their Makers Lab, aged 11 to 13 years old. It was treated like an internship project, enabling the kids to make Rs 5,000 to Rs 10,000.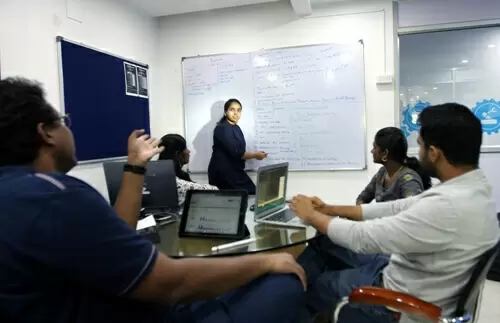 Priya and Pranavan have embarked on a path to popularise robotics among the children in India

In fact, Priya and Pranavan are revolutionising India's technology scene through their venture. That was actually the vow they had taken when they, as a student pair, returned from an international robotics competition in Iran.
Despite being placed second against bigger teams comprising dozen members, the pair had then realised that robotics had not made a proper impact on Indian technology and wanted to change it all.
This Article is Part of the 'Amazing Entrepreneurs' Series

Trending Now: