Millennial trio's e-vehicle venture targeting exports poised to cross Rs 107 crore turnover
Rama Devi Menon
&nbsp | &nbsp Hyderabad
13-September-2019
Vol 10&nbsp|&nbspIssue 37
In a trailblazing move, the Hyderabad-based Gayam brothers, Raja and Rahul, have been quietly rolling out futuristic electric bikes and smart auto rickshaws, under the brand name GMW, and are expecting to generate Rs 107 crore in sales by this year end.
"Electric vehicles can help reduce 1 gigaton of carbon emissions and save India $330 billion, now spent on buying 877 million metric tonnes of oil," says Rahul Gayam, 29, the younger brother, who is the Chief Technology Officer of the company.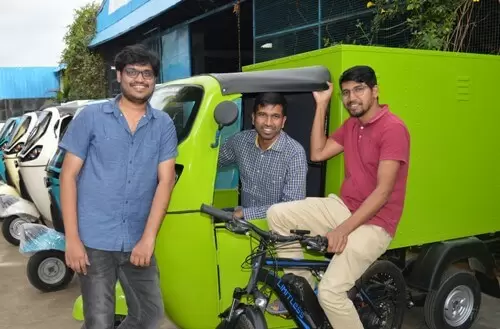 GMW honchos Sri Harsha Bavirisetty (far left) and brothers Rahul Gayam (centre) and Raja Gayam are poised to go for the kill as e-autos have reported a surge in sales amid auto slowdown (Photos: Special Arrangement)

He had worked in the field of materials for supercapacitors and batteries in electrical vehicles as part of his PhD research at the Hyderabad Central University and worked for an electric truck manufacturing company in the US.
He joined his elder brother Raja, 33, an IIIT-Hyderabad graduate, who was trying to put to good use their father's old bus body building workshop in Patancheru on the outskirts of Hyderabad.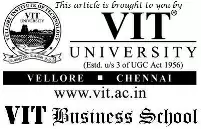 The brothers roped in Sri Harsha Bavirisetty, 32, also from IIIT-Hyderabad, and started working on converting a Tata Nano into a plug-in electric car. After four and a half years of research and development, they came up with an electric three-wheeler, GMW Smart Auto in 2015.
GMW, the brand name that is reminiscent of the global automaker BMW, stands for Gayam Motor Works and has exported about 7,000 e-vehicles and sold 900 in the Indian market so far. The youngsters are poised to go for the kill, as reports suggest that e-autos have witnessed increased sales in the midst of slowdown in auto industry.
GMW Smart Auto comes in passenger and cargo variants. The passenger vehicle, called Urban ET, can seat three passengers and a driver comfortably.
"The cargo variant, Taskman, is as powerful as a diesel auto-rickshaw going up to 110 km per charge for a running cost of a mere 50 paise per km. It can take a load of 500 kg," say the Gayam brothers.
"This equates to a lifetime savings of Rs. 600,000, saving your overall fuel costs up to 400%. The vehicles give a mileage of 55 km per hour," they claim.
"Our vehicles are the first to be powered by lithium-ion battery in India," says Bavirisetty, who is the Chief Operating Officer of GMW.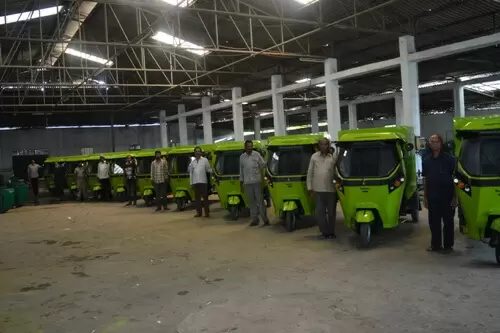 Workers posing with the ready-for-the-market fleet of GMW autos at their plant near Hyderabad

"Most automobile companies use lead batteries due to the apparent low cost of production but actually the cost of owning a lithium battery is far lower than a standard lead battery when you factor in performance and the battery's longevity," he adds.
He says GMW vehicles emit no exhaust gas and make no noise. "Their uniqueness is in the battery swapping system, which allows drivers to spend less than five minutes at an outlet to exchange their old battery with a fully charged one."
But, unlike gas stations that are a common sight in cities, there are no battery swapping stations on thoroughfares now. So what does an auto driver do when he has to recharge his vehicle's battery that will take about three hours?
It is the setting up of that network that GMW is working on. The company, which is looking to raise Rs 143.5 crore in Series A funding, plans to divert the amount for building battery charging infrastructure, creating a battery and dealership network, funding production automation and R&D.
In addition, all of GMW's vehicles are connected to mobile and cloud through IoT technology, thereby enabling real-time battery health monitoring, vehicle diagnostics, fleet management, mileage, location, pollution and traffic information.
"Currently, almost all vehicles are sold B2B", says Bavirisetty. BigBasket, IKEA, Gati, Delhivery and Flipkart are its major customers who use the e-autos for their first and last mile deliveries. GMW is using its customers' hubs to set up battery swapping stations.
"The governments of Andhra Pradesh and Telangana are using our cargo vehicles for waste pickup and disposal applications," says Bavirisetty, adding that their other clients include Uber, Grofers, Chittoor Police and Central American police.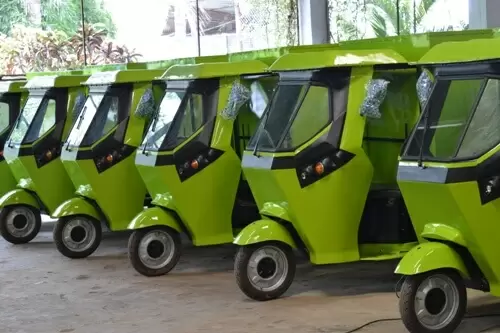 Majority of GMW autos are exported to western countries

The wheelbase of their autos are designed to enable the vehicle take sharp turns on narrow roads, while the wide body design provides for a spacious cabin and a low centre of gravity offers more stability. The powerful electric motor offers great acceleration on steep inclines, with a built-in torsion resistant suspension, a feature that explains its success.
However, not content with resting on its laurels, GMW developed a smart electric bicycle in 2016, the Limitless E-Bike, which can be charged in a couple of hours and can run for 65 km per charge.
The bike has three levels of pedal assistance, with the first one providing the least assistance and the third the highest. One can just press the up and down button to select the desired level. An LCD display unit shows the status of Pedal Assist, Speedometer, Odometer, Time and the Battery Status.
When one starts pedaling, the motor starts working and supplies about 80% of the energy. However, if you don't want to pedal, you can use the throttle that is beside the right handle. The bikes are available in two variants, Limitless Sprit and Limitless Torque, priced at Rs. 32,500 and Rs. 48,500, respectively.
The e-bikes have been exported to Singapore, Hong Kong and USA for food delivery pilots for UberEATS. The bikes are also being tested by the Police in Central America for patrolling applications.
The Vijayawada police department is also using the e-bikes for members of its special women's squad called Shakti.
GMW's e-autos and e-bikes are exported to more than 15 countries in the US, Africa, Asia, Central America, and Europe, including Lebanon, El Salvador, Bangladesh, Indonesia, Sri Lanka, Singapore, Hong Kong, Japan and the Philippines.
In 2011, when Raja Gayam, the Chief Executive Officer of GMW, took over the idling workshop that had once produced auto spare parts for State governments of Karnataka and undivided Andhra Pradesh besides the Indian Army for 30 years, he tried his hands on making petrol and CNG models of three-wheelers.
Later, the Gayam brothers switched over to e-vehicles as they wanted to end the auto industry's reliance on oil. Since 2015, they have pumped in Rs 50.2 crore in investments into the bootstrapped startup.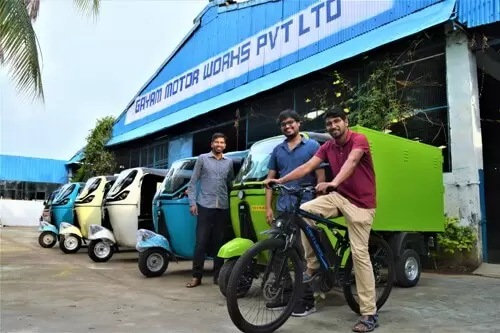 GMW's ambitious plans for expansion comes at a time when globally as well as in India the thrust is towards e-vehicles

Besides, they wanted to bring down air pollution, which is primarily caused by vehicular emission, a vision that is in tune with the goal of many governments across the globe.
It is in sync with the increasing tilt towards electric vehicles in India. Even the Delhi government has released a Draft Delhi Electric Vehicle Policy to ensure the adoption of 25% electric vehicles among new registrations by 2023.
The Telangana government has announced that it will soon introduce electric vehicles in Greater Hyderabad Municipal Corporation (GHMC) and Telangana State Road Transport Corporation (TSRTC) in Hyderabad.
The Uttarakhand Cabinet approved the electric vehicle manufacturing and battery charging infrastructure promotion policy and Kerala's electric vehicle draft policy seeks to introduce modern shared transport system like air conditioned e-bus and e-autorickshaws.
GMW, too, with a mission to reduce pollution, is pushing for the use of hybrid and plug-in electric vehicles instead of conventional vehicles.
It is no surprise then that Rahul Gayam figures in the Forbes 30 'Under 30 Asia 2018' list and was selected for the Summit Mercedes-Benz EQ Global Fellowship.
This Article is Part of the 'Amazing Entrepreneurs' Series

Trending Now: