Providing a home away from home for students is business, also a lucrative one
Sofia Danish Khan
&nbsp | &nbsp New Delhi
20-August-2019
Vol 10&nbsp|&nbspIssue 33
Making a foray in a largely unregulated market of students' residential accommodation, three young people, two women and a man from Delhi pooled in their savings to provide world-class premium hostel facilities through their company, Your Space, which made a turnover of Rs 16 crore in 2018-19.
"I was given an independent room with attached bathroom while pursuing my Masters in Oxford, where most graduate students lived in dormitories with shared bathrooms. I wanted to bring that happy and personal experience to students here," says Karan Kaushish, one of the founders of Your Space, highlighting one salient feature of their hostels: They have air-conditioned, bath attached single rooms.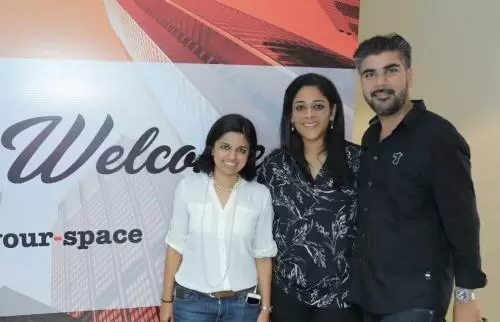 Your Space founders (from l to r) Nidhi Kumra, Shubha Lal, Karan Kaushish had all stayed in hostels during their student days (Photos: Special Arrangement)

Some of the other facilities that make Your Space stand out in the cluttered paying guests and hostel rooms market are the use of paperless technology to store data, biometric access that enhances safety and security, laundry services and multi-cuisine menu to suit the individual palate of the students.
"Ours are the only students' hostels serving four meals a day," says Kaushish, who joined hands with Shubha Lal and Nidhi Kumra (all aged 34) in 2016 to bring his lived international hostel experience to India, where hostels are otherwise synonymous with pesky wardens and unpalatable food.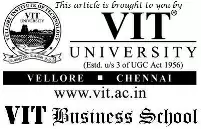 Your Space facilities are for students of various colleges and they are located across eight cities at 21 places. Started with 77 beds at a facility in Greater Noida, engaging a warden and an operations manager, in June 2016, Yourspace now has grown, offering 2,400 beds and employing 65 persons.
"We want to increase the number of beds to 10,000 by 2020,' says Kaushish, the son of a journalist mother and a realtor father.
"I have literally lived in hostels since the age of 19 as I went to Victoria College in New Zealand for my graduation, then to the US for a Media and Management course and finally to Oxford with a Said Business School University scholarship," he adds.
He met Kumra, who was doing her post-graduation at Cambridge on a Bill and Melinda Gates scholarship, through common friends in 2008. She had done her graduation in St Stephens, Delhi, and later worked for Bank of America till her return to India with an intention of starting something of her own in 2015.
Though students of Oxford and Cambridge were traditionally bitter rivals, Kaushish and Kumra got along well and kept in touch.
Kumra also kept in touch with Lal, a graduate of Lady Shri Ram College, Delhi, whom she had met in 2010. Lal was a student of IIM, Kolkata, staying in the college hostel and later worked for Nomura Bank.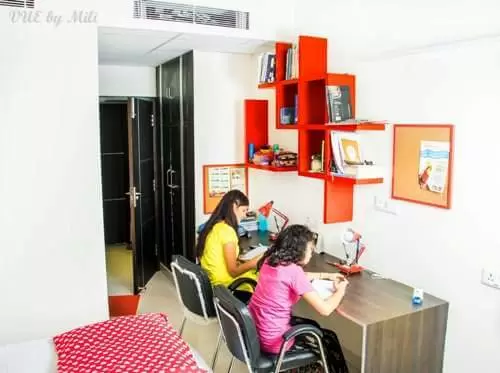 The charges of Your Space rooms vary from city to city

After all three of them gave up their respective careers and returned to Delhi in 2015, they met and started brainstorming for ideas to start their own business in January 2016. They were clear on one thing: Doing something that was App based.
Then came their experiences in student hostels into play, particularly that of Lal who had lived in Indian hostels. They realised that there was tremendous scope for premium hostels and pooled in their savings. With Rs one crore they launched their first hostel, taking a property on lease, burying furniture and so on.
"We first created the product and then looked out for funding instead of seeking funding for a project on paper. The running product gave confidence to our angel investors over its potential and we raised Rs 12 crore in three phases," says Kaushish about the initial funding process.
But how did they manage to run the hostels successfully with 87 per cent retention and what is their USP? "We give students a sense of community by arranging for movie nights, cultural events, and play date with puppies, which is a big hit with students. We provide ideal ambience, great food, comfort and safety without the usual strict environment," says Kaushish.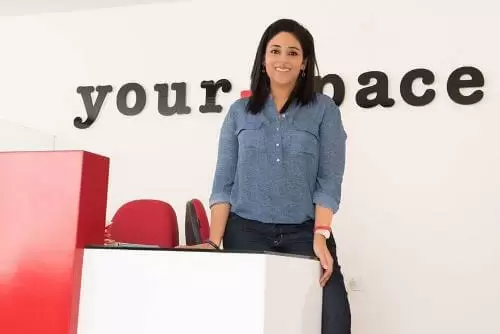 Shubha Lal, an IIM graduate, had earlier worked for Nomura Bank

"The students feel that the hostel is their nest and do not experience any caged feeling. The warden is not the quintessential strict lady who makes life hell for students but one who takes regular feedback from students, and escalates the matter to operation or F&B department as and when the need arises."
He also shares that the hostel buildings have trained security guards and their App comes with a SOS button to enable "reaching help to any student at the earliest possible time."
Giving a rundown on the operations, Lal says: 'We also have twin or triple sharing rooms with attached bathroom, fitted with air conditioners, Wi-Fi, a bed and an almirah. We keep a close watch on the catering services as we run it ourselves and ensure that students get four meals a day."
They have pantries on each floor and an in-house team of chefs, who keep rotating between different hostel buildings to ensure all hostels have same quality of food and a good variety in the form of different cuisines.
They also note down food allergies of students to ensure nobody is eating them even by mistake. Also there is a separate area for cooking non-veg to respect the sentiments of vegetarians.
Students of same course or college are often put together for ease and comfort though requests to be with students of particular community or region are not entertained. However, regular feedback from students is taken into account and changes are made accordingly.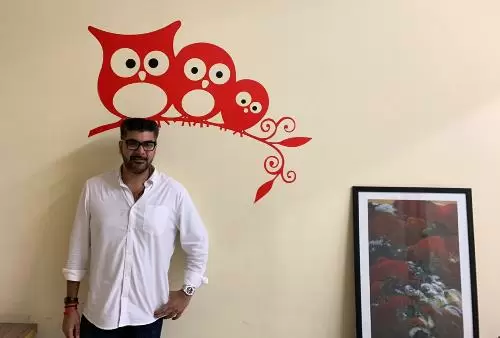 Kaushish drives the operations at Your Space

Giving details about their business model, Lal says: "We rent properties for nine years and build the structures according to our needs. With 180 beds in a three storied 1600 square feet building, the hostel for the North campus of Delhi University is the biggest."
Hostel charges range from Rs 8,000 to Rs 30,000 per bed for a month, depending on the city. If a bed with attached balcony costs Rs 8,000 in Jalandhar, it costs Rs 20,000 in Delhi and Rs 30,000 in Mumbai.
"The most expensive city from the real estate point of view has a paucity of space. That bachelors don't get accommodation easily in Mumbai has played to our advantage," says Kumra who looks after the operations in that city, where Your Space is spread across five locations.
"We have become the automatic choice of parents looking for accommodation for their children as we are the official and exclusively recommended partner of some colleges," she adds.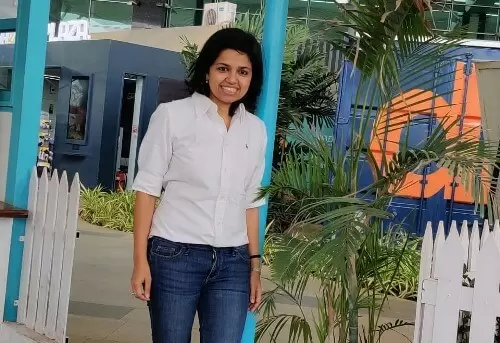 Kumra met Kaushish while she was studying at Cambridge

They are inching towards the target of 10,000 beds implementing new strategies. "Till recently we followed the B2C (business to consumer) format only but now we have expanded to B2B (business to business) format by tying up with colleges in Mumbai. So next academic year we might be able to reach the goal of 10,000 beds. We have even tied up with a movie related contest to promote our services," says Lal.
The three friends are fully into the business 24X7. Kumra and Lal stay at the hostels even at night to ensure that everything is okay and Kaushish is heavily into operations.
All three of them are married and agree that personal life does take a back seat. "We all have supportive families," says Kaushish, revealing the secret of their success.
This Article is Part of the 'Amazing Entrepreneurs' Series

Trending Now: