How a midlife crisis and desire to live with parents led him to build a Rs 140 crore turnover dental chain
Sofia Danish Khan
&nbsp | &nbsp New Delhi
22-June-2019
Vol 10&nbsp|&nbspIssue 25
Repulsed by the dirty spittoon at a dental clinic in New Delhi, Amarinder Singh, already on the lookout for business opportunities, decided to set new standards in dental healthcare in India and started Clove Dental, which has now grown into a nationwide 321-clinic chain with a turnover of Rs 140 crore.
Amarinder Singh (aka Amar Singh), who had been living abroad pursuing education and livelihood in several countries, was back in Delhi in 2010 "when I had a midlife crisis," as he recalls. "I had two daughters, nine and five years old, and I wanted to live with my parents in Delhi."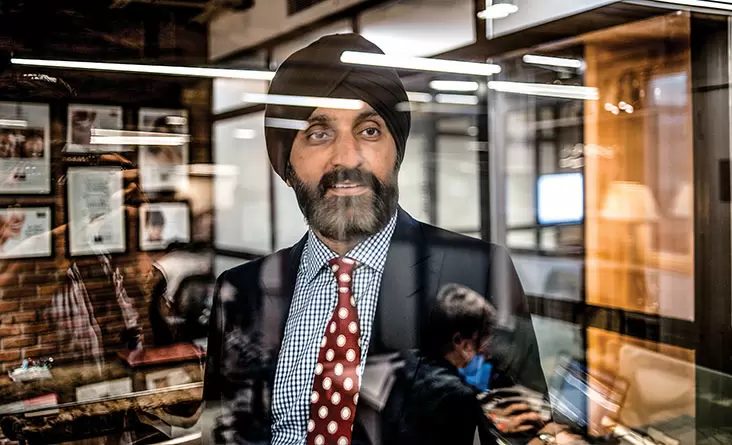 Amarinder Singh stumbled on a business opportunity at a dental clinic in Delhi and today heads a dental chain with 321 clinics (Photos: Special Arrangement)

In Delhi, the sight of a beggar with a child who had a big scar on his head hit him hard and he felt the calling to do a business with a social impact.
"With my background in supply chain I wanted to start a business with multiple centres," he shares. "Even as I was pondering centres for diagnostics, IVF, renal and so on, I went to a posh South Delhi dental clinic with my wife for a check-up. The moment I spat in the sink, I was disgusted to see the rot there."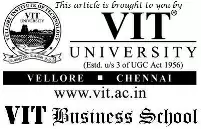 Singh, 50, had had his early education in Delhi. Singh was enrolled in Delhi Public School, where he studied till class five. When he was 11 years old, his parents shifted him to Rashtriya Military School, Dehradun. His father worked for the government of India in the education department and his mother was a school teacher.
When his parents went to work in Nigeria, Singh continued to study in Dehradun, but visited his parents during the summer vacations.
Enamoured by the luxurious life of his parents, he refused to study further in the strict military school. "I wrote a letter to my dad that I'll break my legs if he didn't take me back by the end of that month. I literally used emotional blackmail," he recounts the drama.
Pulling him out of the military school entailed a huge penalty of about a couple a lakhs, which was a huge amount in 1983. However, in Nigeria, Singh excelled in his studies.
"I finished my O level at the pretty young age of 15 and took admission in the university, for a five-year engineering program," he recalls, letting us into one of the most difficult periods of his life.
"I was the youngest in my class and the hostel in Nigeria made the military school look like a walk in the park. Being the youngest, the only one with a turban and one amongst the 12 foreigners among 8,000 Nigerians students, I was picked on, bullied and teased. As a result I went into a cocoon and focused on my studies without any distractions."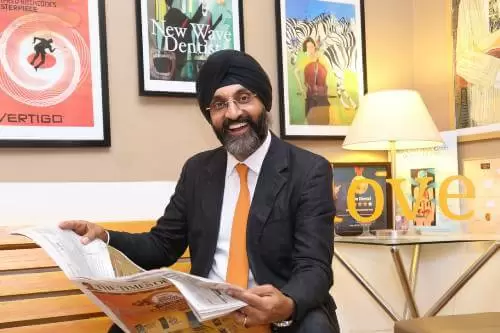 Amar Singh plans to pump in Rs 171 crore for expansion projects

It turned out into a blessing in disguise. His focus on studies led to him graduating as the topper in the University.
In 1989 he was hired as a plant manager at a cereal box packaging and printing company where he managed much older people than him. "The seniors brought in the ease of practically doing things while I gave the company a fresh and young perspective. I was paid $ 500 (Rs 35,000) a month while most of my classmates were making just about Rs 15,000 a month," he says.
Then he went to the prestigious Waterloo University, Canada, for his Masters in Engineering on a scholarship. "I looked Indian, talked Indian but behaved Nigerian and felt like a misfit. So I drowned myself in my studies again and won the gold medal at the department level.
"I was also the only student to get two teaching assistantships while pursuing my masters as my teachers requested for an exception to be made after seeing my hard work. I also enrolled for a PhD program, funded by the government, for one semester but wanted to go back to earning."
He got a job at Proctor and Gamble as a Team Manager, Supply Chain, pocketing a cool 45,000 Canadian dollars or Rs 2.5 lakh in 1992.
Singh ran the supply chain, travelling across Canada and even learning skiing at Lake Louis, one of the best resorts for skiing. After three years, he joined Warner Lambert Pharmaceuticals & Health Company (which is now a part of Pfizer) and worked there for five years.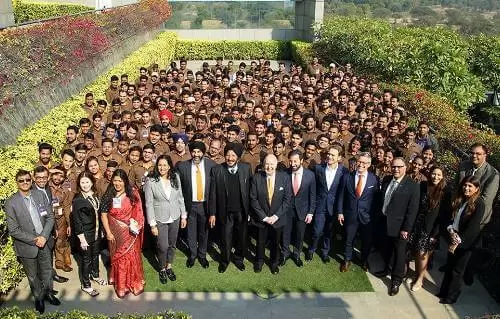 Clove Dental has1785 people on its rolls, including 890 dentists

Somewhere down the line he realised he wanted to do a business degree. "I applied to Harvard and other top notch business schools. I got admission in Wharton as well as Harvard," he tells us, adding, "my mom screamed with excitement on hearing that I got through Harvard. It made me choose Harvard, where I graduated in 1998 with honours."
Then Singh worked for a year in a company that dealt with technology supply chain in Dallas, Texas, and later shifted to San Francisco to start his own venture, Simplexis, with his two friends from Harvard.
It was a B2B company in the education sector dealing with K12 school supplies. He was able to raise 35 million USD in March 2000, and they were featured in Time Magazine as well. In 2002 they sold the business.
Meanwhile Singh got married in 2000 and had a daughter in 2003, during which time he took a sabbatical for six months and took a consulting job. Later, he joined German MNC SAP in supply team and became the VP with 600 engineers working under him.
In 2007, he worked for the software unit of Mitsui as CEO and developed the business multifold before returning to India in 2010.
After deciding on ushering a new culture in dental healthcare, he started Star Dental Centre Private Limited and under its aegis opened the first Clove Dental clinic investing one million USD, as a 100 per cent FDI.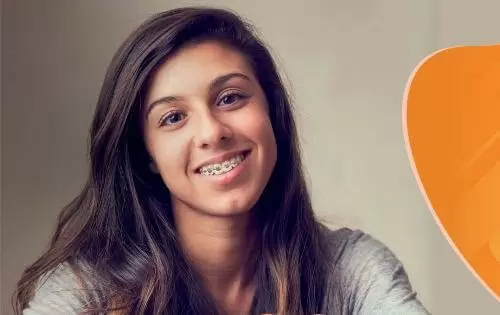 From simple teeth cleaning to complex jaw reconstruction, Clove Dental offers it all under one roof

So far, the company has invested Rs 239 crore ($35 million) and has plans to invest about Rs 171 crore ($25 million) in the near future.
With 1785 employees, including 890 dentists on the rolls, the number of clinics has also gone up to 321. The clinics offer services from simple teeth cleaning to full jaw reconstructions in accidental cases.
"It takes about Rs 30-35 lakh to set up a two-to-four chair dental clinic. We choose a location based on the population of the place and compete with the neighbourhood dentists on affordability and quality," he says.
"While the consultation charges are Rs 250, a procedure can cost anywhere between Rs 1000 to Rs 2500. The clinics have a potential to earn about Rs 9 lakhs per month."
Driven by the motto 'purpose makes hardships easier to deal with', Singh is working hard to ensure that every nook and corner of India has access to world class dentists and clinics though Clove Dental, which is a member of the prestigious Royal Society of Medicine, UK.
This Article is Part of the 'Amazing Entrepreneurs' Series

Trending Now: