A small town girl gets fit, wins beauty crown, and builds a Rs 15 lakh turnover consultancy with zero investment
Sofia Danish Khan
&nbsp | &nbsp New Delhi
11-May-2019
Vol 10&nbsp|&nbspIssue 19
When the glittering Mrs. India Earth crown was placed on the head of Diksha Chhabra in 2017, she was taking a shine to business. The woman, who weighed 90 kilos two years before that beauty pageant, turned her personal experience in battling health and obesity issues into a successful business venture with zero investment.
Through Disksha Chhabra Fitness Consultancy, the girl from a middle class home in Jabalpur became a renowned fitness guru, helping over 300 people shape up and in the process made Rs 15 lakh last year, just by using technology, particularly social media.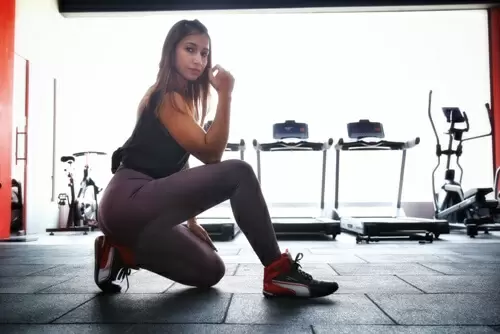 Fitness entrepreneur Diksha Chhabra has helped over 300 people lose weight and get fit (Photos: Vinayak Bhardwaj)

That was indeed a giant leap for the 33-year-old woman, given the fact that in 2014 she was down with polycystic ovarian disease (PCOD) and thyroid problems, which led to her weight shooting from 78 kg to 90 kg.
But this woman of grit, who regained her shape quicker than she had lost it, hails from a typical middle-class home in Jabalpur, Madhya Pradesh.
Her mother was a school teacher in Central School and father owned a surgical equipment shop. "My mother has always been an inspiration for me," she recalls.
"I was in Scouts and Guides and NCC and took part in dramatics. I finished my senior secondary school from Kendriya Vidyalaya with a science background and did BSc from St. Aloysius. I went on to do my MBA from ICFAI University, Hyderabad, majoring in HR in 2008 and took up a job at a KPO, Eclerx, in Pune as an HR professional for a package of Rs 2.4 lakhs per annum."
So goes the narrative of Chhabra's initial life that has nothing more than the usual ingredients that go into the making of the Indian middle class dream. She turned the super woman that she is when she decided to fight back for herself and lose weight in 2016.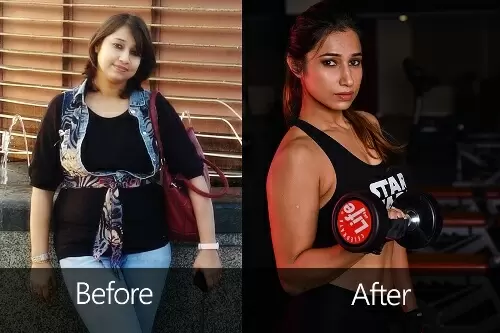 Diksha's 'Before' and 'After' photos testify to her amazing fitness journey

"I got into fitness and started full- fledged weight training from April 2016. My weight came down to 61kg and in 2017 I participated in the Mrs. India pageant. I was adjudged the second runner up, Mrs. India Earth, and also won a title in the fitness category," Chhabra talks about her successful get-fit journey.
"I had also posted about my fitness journey on social media and people started following me and requesting me for advice to lose weight. Mrs. India became the right platform for me to kick-start my venture, Diksha Chhabra Fitness Consultancy."
She also enrolled for certificate courses in nutrition and personal training. With the launch of her website in January 2018 people from various parts of the world started connecting with her.
"I just invested some money in making the website, which was done by a freelance team, as I didn't want to employ permanent employees. This system gave me the flexibility to work with people from across the globe," Chhabra explains her venture.
She was then living in Gangtok with her son Jaagrav and husband Colonel Manu Sharma. It was her marriage to the army officer in December 2009 that came as a turning point in her life. "He would be posted in remote areas of North East and so I had to leave my job and join him," she recalls.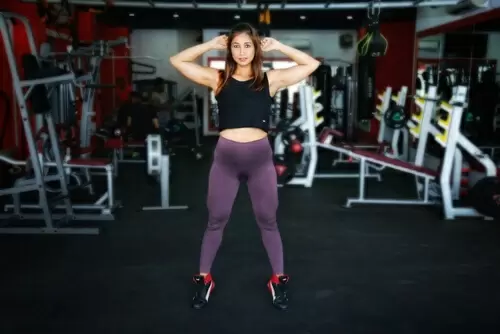 Diksha weighed just 61 kilos when she participated in Mrs. India pageant in 2017

"Our son was born in 2010 and I devoted all my time to him. When my husband was posted in Rajasthan I worked in Army school as a teacher. With his next posting in Delhi, I joined Maple Bear, an international pre-school in South Delhi in 2014 as an administrator. I worked there for one year and thought life has probably become routine when a storm hit our life.
"My mother-in-law was detected with cancer and I was trying to balance my career, my home, and an ailing family member. It was then I developed PCOD and thyroid. Six months after my mother-in-law passed away in 2014, I left my job and then we were posted to Gangtok in 2016," she says, narrating the twists and turns in her life.
Chhabra credits her relatives, friends and even strangers with the motivation for embarking on her weight-loss journey. Once a stranger asked her at a shopping mall if she was pregnant, and on another occasion a distant aunt said that she was looking older than her husband.
"Of course, she didn't know about my thyroid problem and PCOD. But it hit me hard and I decided to lose weight as soon as possible," she says.
Then there was a college reunion. A friend who flew down from Singapore was shocked to see Chhabria and said that she looked like a 'complete aunty' and recalled how active she used to be in sports and dramatics while in college.
"We had a girl to girl talk and she motivated me to put my plans to action," Chhabria recounts.
So how did she start? "I had no idea about dieting so I started walking. Initially walking even 2 km was difficult and I became breathless. Yet I continued to walk. When my husband bought a treadmill I started walking 3-4 times a day," she recalls the beginning of her journey to good health.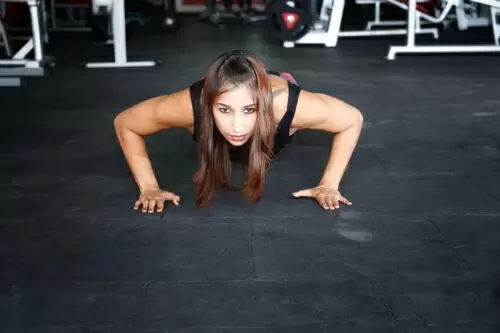 Diksha believes in 'eat right to lose weight' policy

"I would starve myself and would have only soup and salad. I did lose 18 kg but I looked ill, my eyesight became weak and my PCOD and thyroid did not improve. I was on the verge of giving up everything and going back to eat whatever I wanted."
Fortunately, though, she did some research on right nutrition and figured where she had gone wrong.
"Today I preach, 'one has to eat right to lose weight'. Sustainable diet will lead to weight loss and a healthy body with glowing skin. Results may be slow or fast, but there will be positive results," she asserts, eyes twinkling.
Chhabra offers three courses, with fees ranging from Rs 8,000 to 25,000. First one is a three-week program for obese people on clean eating to help them shed 3-4 kg.
Second one is a three-month program on customised diet and exercise, which is intense and puts the client on the right path of losing weight without exerting their bodies.
'Fitter me' is a four-month program for lactating mothers who need the calories but still aspire to lose the extra kilos.
"I usually have 40-50 clients per month, who come to me mostly via word of mouth or through social media and promotional events done with (the sports company) Decathlon," she shares about her clients.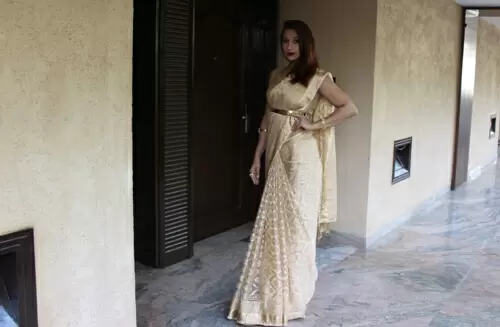 Active on social media, Diksha has 109k followers on Instagram

She monitors the progress made by her clients on a regular basis. "Each client posts daily updates, which I check. We do periodical assessment of goals with pictures, weight lost, and communicate via emails and messages. So I am the lone warrior here with a team of freelance social media managers, PRs and a separate team for the YouTube channel that goes by my name."
She is an Instagram influencer with 109k followers. "I work in tandem with Decathlon Sports India and Optimum Nutrition India, a supplement brand," declares the fitness guru, who had recently delivered Ted talks in Delhi on 'making small things big' and in Goa on 'using social media' for a successful career.
"I maintain a time slot for each continent as I work when my son (9 years old) is away, in school or sleeping. This gives me ample time for family and allows me to work from anywhere in the world," she signs off.

Trending Now: