Starting with Rs 50,000, he built a Rs 324 crore turnover logistics company with 259 vehicles and 375 employees
Sofia Danish Khan
&nbsp | &nbsp New Delhi
07-September-2018
Vol 9&nbsp|&nbspIssue 37
Harpreet Singh Malhotra just can't hide his love for nature and wildlife. He named his company Tiger Logistics, and in his office too, right next to his cabin he has created his own small garden where he holds many of his meetings.
"Tiger is my favourite animal," shares Harpreet, who divides his time these days between running the Rs 324 crore turnover logistics company he had started with Rs 50,000 and, connecting with nature through treks such as his recent one to the Valley of Flowers in Uttarakhand. Also a voracious reader, he is currently reading Amish Tripathi's Sita: Warrior of Mithila.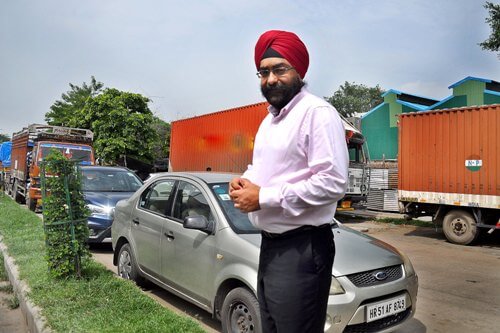 Harpreet Singh Malhotra incorporated Tiger Logistics in 2000 after shutting down a partnership venture that did not take off as anticipated (Photos: Navnita)

Tiger Logistics provides international logistics and freight support to importers and exporters, and has a huge client base in the automotive and yarn industry. His major clients include Bilosa Industries, Sangam Textiles, Yamaha, Honda, Bajaj Auto, LG Electronics, and from the defence sector, DRDO, Indian Air Force, and the Army.
An antique gun hanging on the wall behind his desk is one of Harpreet's proud possessions that also testifies to his family's close links with the armed forces.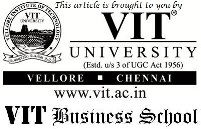 "That gun belongs to my grandfather who had served in the Indian army. My father served in the navy and I studied at navy schools," says 46-year-old Harpreet, who inherited the discipline that comes with such a background, but chose a different path for himself.
Harpreet graduated from Bhagat Singh College, Delhi University, with a bachelor's in commerce in 1992 and later did a diploma in Foreign Trade from IIFT (Indian Institute of Foreign Trade) in 1993.
His first job was at a small logistics company, where he worked as an operations executive for a salary of Rs 700. Three years later, he moved to Hero Group where he worked in their logistics division as a senior executive for the next few years.
Then he started his own logistics company with a friend which did not work as expected and he shut it down within two years. Looking back on the short-lived partnership venture, he remarks, "Growth is restricted if your partner is not ambitious. I realised if I go solo, whatever happens, good or bad, it will be my decision."
With an investment of Rs 50,000, he incorporated Tiger Logistics in 2000 and started operations with a small team of eight people, and support from some of his old clients who made advance payments to kick off the business. In the first year itself the company achieved a turnover of Rs 40 lakh.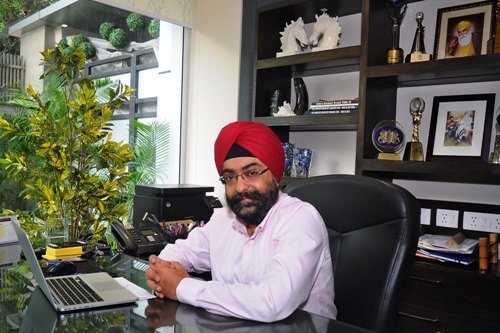 Tiger Logistics has won numerous awards that find a pride of place at the shelf in Harpreet's cabin

The very next year his company was awarded by Gillette India for being a 'self Initiator towards cost reduction'. This was the first award the company won and it has a special place in his heart and is showcased at his office as well.
Working hard, he continued to build the company through sweat and toil. His hard work paid off when for three consecutive years, in 2003, 2004, and 2005, CONCOR (Container Corporation of India) awarded them as No 1 Custom House Agent of Northern India. Tiger Logistics was also awarded as Best Logistics Company of the Year by ASSOCHAM in 2018.
Today, the company has a fleet of 259 vehicles and 375 employees. They have offices in 14 major cities in India and international offices in Singapore and UAE.
In 2013, Harpreet went for an IPO and the company became public limited. The same year the turnover touched Rs 100 crore. "There's a right time for right business for right track of growth, and the time had come for Tiger Logistics," says Harpreet. "With a current turnover of Rs 324 crore, I feel we haven't still arrived and we have a long way to go. My aim is to reach Rs 400 crore by next financial year and Rs 1000 crore by 2023."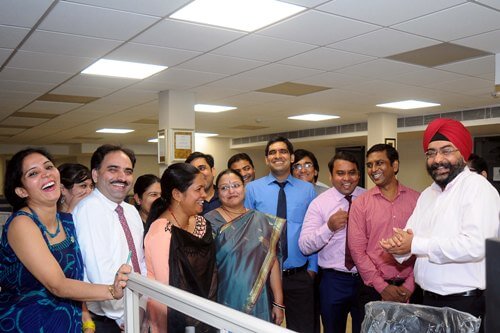 Harpreet treats his employees as assets and they in turn love their employer as the smiling faces reveal

Harpreet is all praise for his team of middle level employees. He says they are trustworthy and more than 70 per cent of them have been with the company for nearly ten years.
"I regularly give raises for great performers, hold monthly meetings and get updates and deal directly with any problem confronting the company," shares Harpreet, who continues to be a hands-on boss dealing with major clients himself and directly making pitches to potential future clients.
His professionalism and integrity has helped him retain many of his clients, the most interesting one being the armed services. The company had recently imported submarines for Indian Navy from Russia and in 2009 handled the import of Airborne Warning and Control System (AWACS) aircraft for the Indian Air Force from Israel.
A major challenge Harpreet faces in the business is the liquidity issues that crop up as clients pay only after completion of work. "It affected us immensely during the demonetization phase," he rues.
Harpreet believes in hard work and toil for success in life. In the background is the antique gun owned by his grandfather

Harpreet is humbled by the support of his family, especially his wife, Benu Malhotra. His daughter Simar Malhotra is in college and son Ishan Malhotra is studying in Class 12. He is now eagerly waiting for the day his children would join his business and help him realise his dream of making Tiger Logistics a Rs 1000 crore company.
This Article is Part of the 'Amazing Entrepreneurs' Series
More Amazing Entrepreneurs
Vinay Jaju and Piyush Jaju, Founders, ONergy

Trending Now: