Easy Parking App Puts Young Entrepreneur Back on Money Making Track
Gurvinder Singh
&nbsp | &nbsp Kolkata
21-March-2018
Vol 9&nbsp|&nbspIssue 12
Life has been like a rollercoaster for young entrepreneur Avishek Tarafdar, who has tasted success and failure both, at times too close together, but the determination to fight back and come out a winner has stood him well in the game called Life.
"I will never forget the days when I didn't have enough money even for a proper meal," says the 33-year-old entrepreneur from Kolkata, whose most recent venture, Park 24X7 Technologies Private Limited, allows easy car parking by showing available parking spots to drivers through an app that was launched in 2016.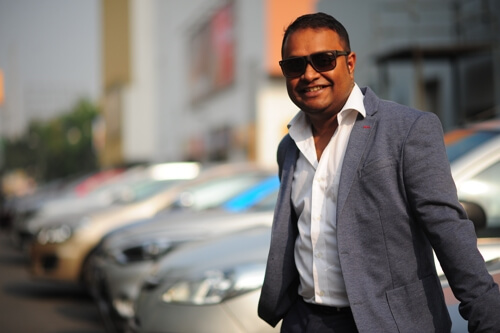 Avishek Tarafdar launched Park 24X7 Technologies Private Limited in 2016 and introduced a parking app to help car drivers easily find parking spaces in cities (Photos: Monirul Islam Mullick)

This business now provides him revenue of Rs 18 lakh every day. The company is set to close at a turnover of Rs 9 crore in the fiscal year 2017-18 and is looking at a target of Rs 72 crore for the next financial year.
Born on August 1, 1984, at Ranaghat in Nadia district, around 70 km from Kolkata, he is the only child of Chandan Tarafdar, a retired bank officer and Mamata Tarafdar, a homemaker. He was a good student and completed his schooling from Pal Chowdhury School in 2002 with distinction.
"I performed well throughout as a student. I also had an interest in computers and my father bought one for me when I was in Class eight. I used to spend hours on it," he laughs, while talking to us at his office in Salt Lake, Kolkata.
In 2003, he took admission at Institute of Engineering and Management in Kolkata for a four-year B.Tech in Computer Engineering.
"Towards the end of my course, I started working on the side as I was always keen on doing something of my own," says Avishek. "I remember my first work as a freelance logo designer for which I was paid $5 by a foreign client. I had managed to get in contact with him through an acquaintance in 2006."
By 2007, the client was so impressed with his work that he gave him a big order and asked him if he could complete the job within a few days.
"I sensed an opportunity and said yes. I lied to him that I was running a big company," he admits. "I took 25 computers on a monthly rent of Rs 250, recruited around 20 people as I was sure I could pay their salaries from the payment that would come from the work and named my company Webspidy Technologies, a private limited firm. I also took a 400 sq ft office space on a monthly rent of Rs 8,500 in Salt Lake."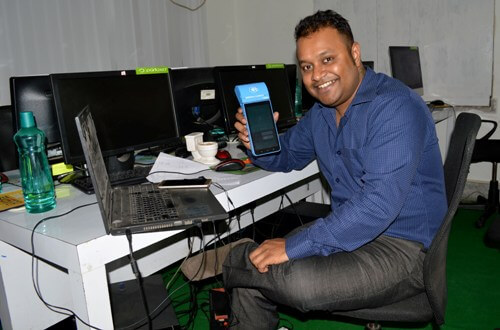 Park24x7 app is currently available in eight cities including Delhi, Mumbai and Kolkata

Within a few months, his earnings shot up to Rs 4-5 lakh per month. "It was no doubt big money for a 23-year-old. We expanded our work to all IT related services including web designing, graphic designing, software development and more," he shares.
His company's turnover touched Rs 8 crore by 2009 with over 1,000 clients globally. He started an ad agency for corporate and ad films, Black Salt Entertainment Private Limited, in 2010 at an investment of around Rs 20 lakh.
In 2011, he opened an office in Singapore for IT services. Next year, he came up with an online alcohol delivery business there, selling 20,000 liquor bottles every month.
Things were looking great for the entrepreneur who had achieved a lot at a very young age… but then the setbacks started one after another.
"In 2013, I ventured into an online business of selling Tantghar (handloom) saris, which are made in Nadia district, my native place," Avishek begins to tell the story of his downfall. "The business was profitable in the beginning but soon it turned out to be a failure after big players like Amazon and Flipkart entered the scene. I suffered staggering losses to the tune of around Rs 3 crore as the sari sellers were not ready to take their goods back."
He had bought the saris and stored them in a godown in Kolkata as it was not feasible to supply on demand from a small place like Nadia.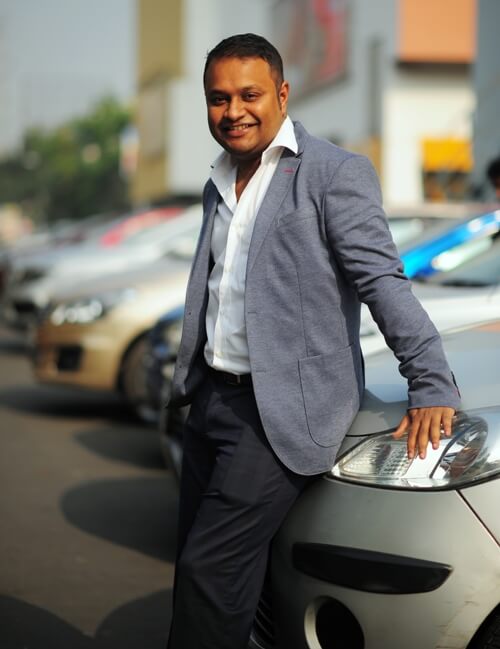 Park24x7 app that was initially launched as a B2C model is now operating on a B2B model

He faced another setback in 2014. "Some of my friends convinced me to invest in the business of maintenance of mobile phone towers," he shares.
"I had no knowledge about that business but still believed in them and pumped Rs 40 lakh into it and hired around 30-35 people. But soon my decision turned out to be wrong. I lost more money and had to shut down this business too."
He suffered another unexpected blow when some of his friends took away most of the clients from his IT firm. In one stroke, he lost 60 per cent of his regular clients and Rs 9 crore worth of business. "I was left with nothing. I survived on eggs and bread and suddenly my life was downgraded a lot…" says Avishek.
"I had also been a bit too extravagant in spending money and life taught me a lesson to be grounded and humble no matter how much money you have."
Avishek was back down to his IT firm, Webspidy, and the ad agency. Eventually, he recovered the losses and things again began to look up for him.
He launched the app Park 24x7 in 2016 at an investment of Rs 1.2 crore. The idea came to him after dwelling on the issue of lack of parking space in Kolkata, having faced the problem several times himself.

"Initially, we launched it on a B2C model that gave real-time parking availability information for drivers looking for a space to park their car. It connected drivers searching for parking slots with anyone who has one, whether in a private driveway or a parking garage," explains Avishek.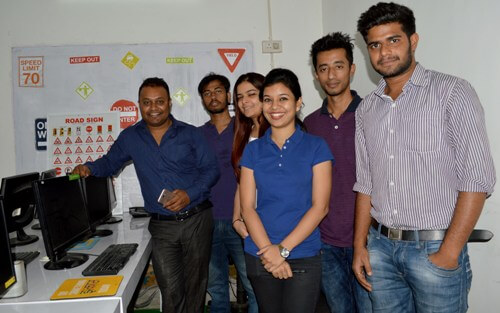 Avishek Tarafdar with some of his team members at his Kolkata office

"But it didn't make much profit for us and so we changed it to a B2B model in late 2017. Now we deal with commercial establishments like malls, hospitals and parking lots where the app shows the real time parking space availability to the parking employee of the establishment and he then directs the car user to park his car in the available space."
They are currently operating in eight cities including Delhi, Mumbai and Kolkata and are going to open offices in Paris, Argentina, the Philippines and Bangladesh in the near future.
Avishek claims that over 15 lakh cars are parked through his app every day and he makes his money on subscription fee from establishments. "We have been earning Rs 18 lakh per day for the past four months since we have changed our business model. We now have 50 employees," he says.
His mantra for success: "Be patient and hang in there even if success is not coming your way easily. And never show off when it does."
This Article is Part of the 'Super Startups' Series
MORE SUPER STARTUPS
Ravish Ranjan, Founder, Pod N Beyond

Trending Now: