His Business Started from a Garage Has Grown into Three Companies with Total Turnover of Rs 71 Crore

Usha Prasad
&nbsp | &nbsp Bengaluru
28-December-2017
Vol 8&nbsp|&nbspIssue 52
From going through seven interview rounds just to bag his first job at an "irrigation systems" company, that too for an under-par salary, Rajeeb Kumar Roy (50), has come a long way. Today, he is Founder & Director, Agriplast Tech India Pvt Ltd, Agriplast Protected Cultivation Pvt Ltd, and Theagrihub, an assisted commerce and agriculture discovery platform.
With a combined turnover of Rs 71 crore, Rajeeb's two units – Agriplast Tech India, set up on owned plot of 1 lakh sq ft with a covered area of 25,000 sq ft, and Agriplast Protected Cultivation, set up on a 80,000 sq ft rented space with a built up area of 9,000 sq ft – are set up in Hosur in Tamil Nadu, close to Bengaluru.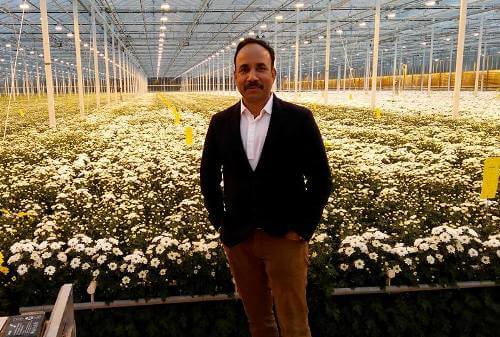 Rajeeb Kumar Roy started his first company Agriplast from a garage in Hosur in 2003 (Photos: Special Arrangement)

He started his first company Agriplast in 2003 in a garage meant for a small car and has driven his way to success in the last decade and a half. In 2017-18, he is eyeing a combined turnover of Rs 130 crore.
While Agriplast Tech India Pvt Ltd deals with Ginegar Greenhouse Film, greenhouse accessories like shading nets, insect nets, weed mat, drip tape, rain hose, and other materials used in setting up of customised polyhouse and ventilated tunnels, Agriplast Protected Cultivation Pvt Ltd offers protected farming turnkey projects.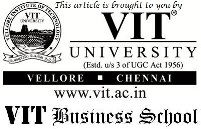 "With good quality and the latest technology, all our products are aimed at increasing farmers' income," says Rajeeb.
Hailing from Madhubani in Bihar, Rajeeb now lives with his wife and two children in Bengaluru. He was an outstation student all his life, enrolling for B.Tech in Agricultural Engineering from Mahatma Phule Krishi Vidyapeeth, Maharashtra, in 1987, and then finishing his M.Tech in Post-Harvest Technology from IIT Kharagpur in 1993.
Later, in 2012, he also completed an Executive General Management Programme from IIM, Bangalore.
With sound technical knowledge about the sector, Rajeeb has travelled around the world, reaching out to farmers from different topographies. Before setting up Agriplast in 2003, he worked as Director Marketing (India) at Ginegar Plastic Products Ltd, Israel, and made Ginegar a household name in the Indian greenhouse industry.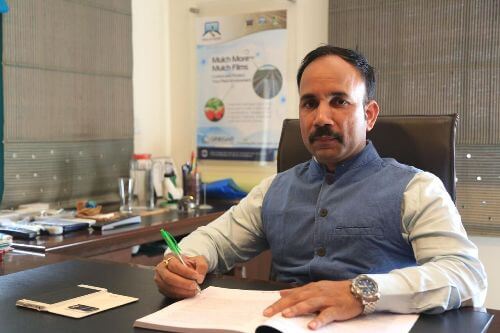 Rajeeb was forced to turn into an entrepreneur after the company where he was employed fell into bad times and could not pay salary to its employees

In his first job Rajeeb was paid a salary of Rs 3,000 and promised an increment of Rs 300 after three months. "I took up the job and worked hard, aiming for the increment, which never happened!" he recalls.
Though his technical expertise was in the field of post-harvest technology, Rajeeb never hesitated to work in the fields, in green houses, where the temperature would soar up to 48 degrees.
Even after nine months, no increment was offered to Rajeeb. He was married by then, and lived in a single room with his wife Ranjana, who worked as a teacher on a salary of Rs 600.
Rajeeb contemplated quitting the company – things were so bad that he sent for an event in Chandigarh with a paltry allowance of Rs 40 per day. "With an IIT degree in hand, it was very humiliating to continue working there under such circumstances. That's when I decided to move on," says Rajeeb.
At the same event, a Chennai-based company had also put up a stall. They were looking to set up a greenhouse division and Rajeeb landed a job in the company as a senior engineer in 1994. He moved to Chennai and started the greenhouse division for the company.
"I got a salary jump of more than 300 percent. They paid me Rs 10,000," says Rajeeb.
The good days didn't last long though. The company fell into losses and could not even pay salaries for its employees two months. It was a difficult period for Rajeeb and Ranjana who by now had a daughter, Akanksha.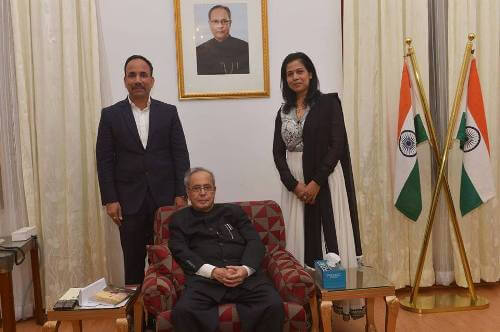 Rajeeb and his wife Ranjana with the then President of India, Pranab Mukherjee

The family had to sleep for nights without food. In extreme desperation, when Rajeeb went to his boss's house with a request to release his salary, he was insulted. This was the break point for Rajeeb and he decided it was better not to work than to work without pay.
After quitting his second job, Rajeeb joined Polyon Barkai Industries Ltd, an Israeli company, which offered him the distribution of their greenhouse coverings in India.
"I was offered a salary of US$ 500 (then Rs 22,000) plus a 10 percent incentive from the sales," says Rajeeb. He took up the job in 1996. In the first year itself he bagged orders worth Rs 50 lakh.
Polyon later merged with another Israeli company Ginegar Plastic Products Ltd and Rajeeb was appointed as Director Marketing (India) for Ginegar in the year 1997.
It was smooth sailing for a while but then Rajeeb faced an unexpected problem in December 2003: His house was raided by Directorate of Revenue Intelligence regarding an import case of under-invoicing by one of his customers.
"My wife had a miscarriage out of shock during this incident," remembers Rajeeb. "I could not sleep for weeks. All I can say is that my honesty and integrity saved me."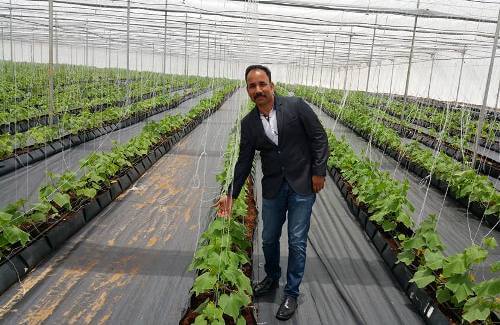 Rajeeb's companies manufacture greenhouse accessories

At that point of time Rajeeb decided to start an import business of his own. By borrowing Rs 20 lakh from friends and relatives at an interest rate of 24 percent per annum and selling his house in Chennai, he laid the foundation for Agriplast Tech India (a proprietorship concern) from a small car garage at Hosur, Tamil Nadu, on his birthday on January 13, 2004.
Majority of his customers, with requirement for a greenhouse, were residents of the nearby city of Bengaluru. In the first year itself, the company registered a turnover of Rs 1 crore.
Agriplast became a private limited company in the year 2011. Subsequently Rajeeb started Agriplast Protected Cultivation in 2013 to offer complete turnkey projects in protected farming. Both his companies have introduced many new farming technologies in India from across the world. Agriplast Protected Cultivation exports a few of its products to Nepal, Kenya and Uganda. The company is also in serious negotiations with a few firms in Australia.
Inspired by the Start-up India and Digital India campaigns, Rajeeb set-up Theagrihub in 2016, which is an e-commerce platform for agriculture products.
His daughter Akanksha (22) runs SAJJ, a fashion design studio in Bengaluru, and his son Abhinav (16) is a budding cricketer and pursuing his studies. His wife is now helping their daughter run her business.
Rajeeb is involved in social causes as well. His passion to work for the unprivileged led him to work closely with the top management at State Bank of India in organising Rs 8.6 crore for Sri Shankara Cancer Hospital & Research Centre, Bengaluru, for purchase of a most advanced PET CT Scan machine, thus making PET CT diagnostic affordable for the poor and needy.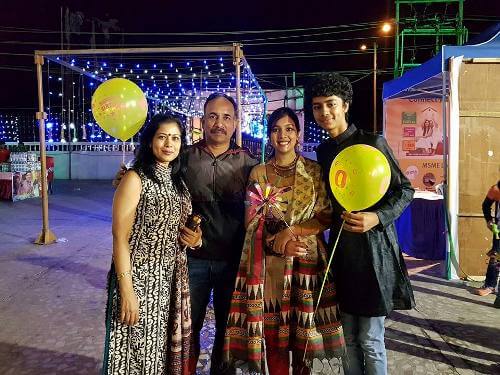 Rajeeb with his wife and children

He is associated with the Mary Kom Regional Boxing Foundation and supports two talented students every year as per recommendation from the champion herself.
Rajeeb says he owes it all to his parents – Late Dr Paramanand Roy and Late Shyama Devi – for the right upbringing and teaching him the basic values in life.
"My father was my biggest inspiration in my life," says Rajeeb. "He was a professor of philosophy in R. K College, Madhubani. He had a tough childhood, he used to be a cowherd, but despite all the hardships, he worked hard and became a professor."
Looking back at his successful journey, which had its own hurdles and tough times, Rajeeb truly believes that "nothing is impossible".
This Article is Part of the 'Amazing Entrepreneurs' Series
More Amazing Entrepreneurs
C K Ranganathan, Founder, CavinKare Private Limited

Trending Now: