How a Small-town Boy Who Lived a Carefree Life Built a Rs 1450 Crore Turnover Company
P C Vinoj Kumar
&nbsp | &nbsp Chennai
20-December-2017
Vol 8&nbsp|&nbspIssue 51
In 1983, a 22-year-old young man from the small town of Cuddalore in Tamil Nadu decides to leave his house with just Rs 15,000 in hand and a dream of starting his own business.
The lad, C K Ranganathan, had lost his dad a couple of years ago; now he was leaving behind his mom, five siblings he had grown up with, and the family house located on a 30-acre farmland, where he had swum in the agriculture wells for hours on end, fished in the ponds, reared hundreds of pigeons, loitered around the coconut and mango groves, exercised on parallel bars with friends, and lived a carefree life.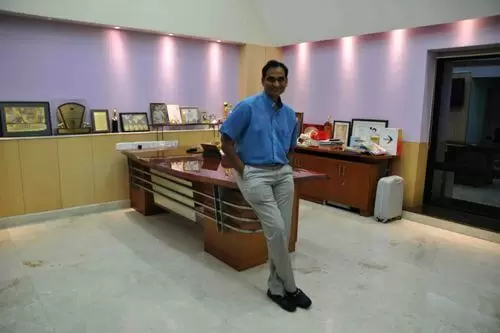 C K Ranganathan, Chairman and Managing Director, CavinKare Private Limited, at his office in Chennai (Photos: H K Rajashekar)

It was a tough decision to take for Ranganathan, following differences he had had with his elder brothers on running the family business. (The family made Velvette shampoo, a sachet product, which was quite popular those days.)
But in retrospect, Ranganathan, or CKR as he is fondly called, has no regrets. For, 34 years later, the small-scale unit he started with a single product, Chik shampoo, has metamorphosed into a Rs 1450 crore turnover company, CavinKare Private Limited, with diverse interests in personal care, dairy, snacks, beverages, and salons.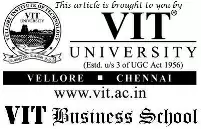 The beginning was humble, though. Walking out of his home with his savings of Rs 15,000, Ranganathan had to first look for a place to stay - and he found one, hardly 250 metres away from where his family lived.
"It was a single-room house and the monthly rent was Rs 250. I purchased a kerosene stove, a foldable cot and a bicycle to move around. I was prepared to face any difficulty when I chose to step out of my comfort zone.
"I didn't repent for a minute the decision to come out of my house, though some people at that time felt I had made a mistake," Ranganathan reminisces, as we chat one December evening at his office in Cenotaph Road, Chennai.
From the early days, one of the hallmarks of Ranganathan's successful entrepreneurial journey has been his quick decision making skills.
Initially, he says, he was not in favour of making shampoo and competing with his brothers. He had weighed some options – including, starting a poultry unit – but soon realised that the only thing he knew was to make shampoo.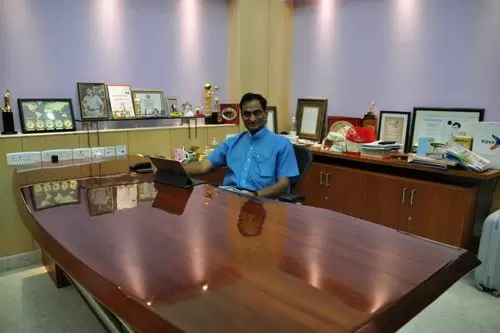 Ranganathan is known to make strategic decisions in quick time

His next crucial decision was to start the factory at Puducherry, about 20 km from Cuddalore, where there would be less hurdles to obtain a manufacturing license.
"I got the license within a week. Had it been Tamil Nadu, it would have taken four to six months and I would have exhausted all my funds by then," says Ranganathan. His first product, Chik shampoo, priced at 75 paise per 7 ml sachet, hit the market less than a month after he left his house.
The brand name Chik was coined from the first letters of his father's name, Chinni Krishnan. Chik shampoo with its different variants continues to be CavinKare's flagship brand and accounted for sales of Rs 300 crore in the company's current turnover of Rs 1450 crore.
Ranganathan's business that began with four employees at Kanni Koil in Puducherry where he rented a place for Rs 300 per month, and invested Rs 3,500 in machinery, has gone beyond the shores of India today.
CavinKare products are now available in many countries including Sri Lanka, Bangladesh, Nepal, Malaysia and Singapore. The company has two overseas subsidiaries - CavinKare Bangladesh Private Limited and CavinKare Lanka Private Limited – and employs a total of around 4,000 people. The majority, around 2,000 of them are employed in their salon chains, Limelite and Green Trends.
In short, the boy from Cuddalore with rustic tastes, who chose to hang out with folks from the fishing community, preferred to study in Tamil medium because he could only cope with it and found English medium tough, and who was labelled 'nee urupada maata' (good for nothing) by his mother, has courted success on his own terms.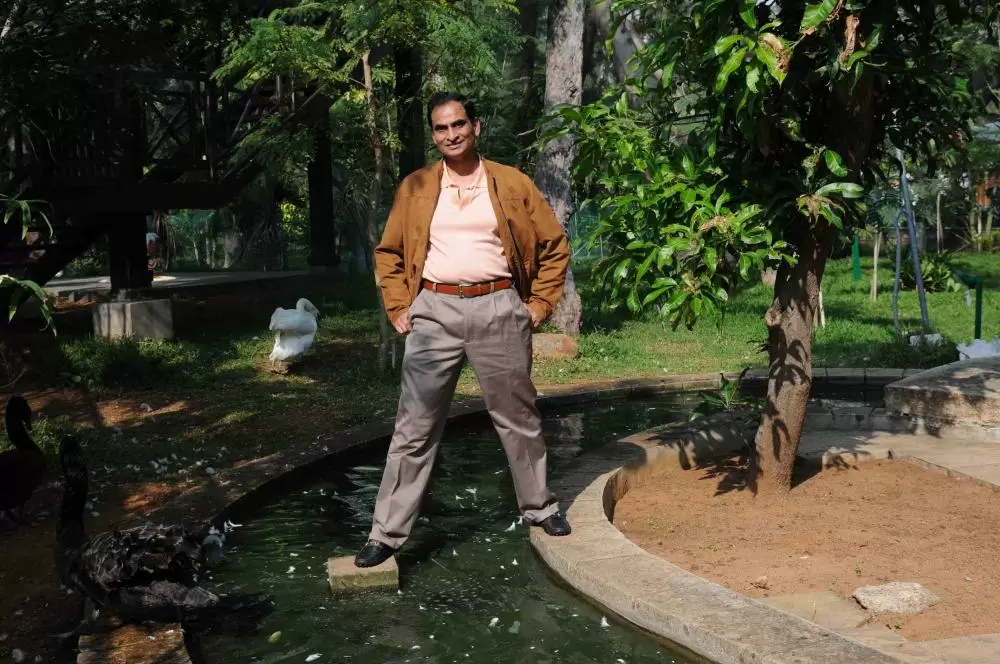 A little known fact about Ranganathan is his love for birds. At his house in Chennai he has kept hundreds of birds for company

So much so that he has recreated the farmland aura he was so fond of during his younger days in Chennai city. At his beautiful home situated on a sprawling 3.5 acre campus by the beachside at Injambakkam in Chennai, he lives with hundreds of birds including cockatoos, pheasants and macaws that are housed in aviaries, which create the ambience of a bird sanctuary. Watching the birds and spending time with them is part of CKR's daily routine.
To reach this level, Ranganathan worked hard and smart, making the right choices all the time, quickly reversing decisions that were not yielding results, learning all the while, and playing to his strengths.
In his early days in the business, he was in direct competition with Velvette shampoo, his family owned brand, which also came in sachets.
When he launched Chik shampoo in 1983, he introduced a premium egg variant that was priced at 90 paise per sachet, 15 paise more than Velvette shampoo. "A distributor said that it was not a good strategy and I immediately reduced the price to 75 paise," recalls Ranganthan.
On the 26th day of leaving his house, he raised the first invoice for Chik Shampoo and by end of the first year he had done sales worth around Rs six lakh.
In 1987, the year he got married to R Thenmozhi, a granddaughter of former Tamil Nadu chief minister, M Karunanidhi, the company was doing sales of around Rs 3.5 lakh per month. It was an arranged marriage, says CKR, though the couple belonged to different communities.
The big break for Chik India, as his company was called then, came in 1988 when it offered one Chik shampoo sachet free in exchange for five empty sachets of any shampoo brand.
It was a marketing masterstroke that hit Velvette shampoo hard and boosted the sales of Chik shampoo. When Ranganathan tweaked the offer as valid for only empty Chik sachets later, the sales increased even more and demand for Chick shampoo shot up in the market.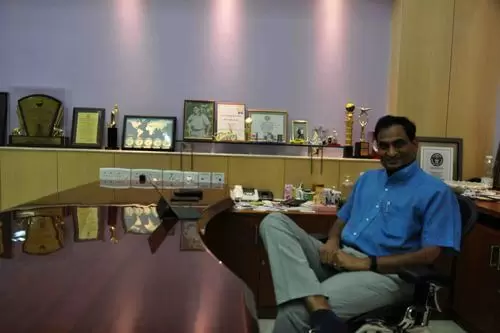 Back in the 1980s, an exchange scheme Ranganathan conceived hit his competitor Velvette shampoo hard and boosted sales of Chik shampoo

"The scheme played havoc and pulverised Velvette. Godrej was distributing Vevette then. I took on a very powerful distribution network… I disrupted the market, gained grip, and discontinued the scheme after 10 months," recounts Ranganthan, clearly savouring the days when he turned into a giant killer.
The annual turnover crossed Rs one crore in 1989. Ranganthan roped in Amala, the top heroine of the day in Kollywood as their brand ambassador, and pumped in money on advertising in TV and print media.
The turnover touched Rs 4.5 crore and then Rs 12 crore a year later. In 1990, Chik India became 'Beauty Cosmetics Pvt. Ltd.' By 1991-92, the company had introduced jasmine, rose fragrances, and Meera herbal hairwash powder and took the largest share of the shampoo market in South India.
In the years that followed more products were launched - Nyle Herbal Shampoo in 1993, Spinz Perfume in 1997, Indica Hair Dye, and Fairever Fairness Cream in 1998.
It was in 1998 that the company got its current name, 'CavinKare' – the CK in it again tied to the first letters in his father's name Chinni Krishnan, who himself was a small-scale manufacturer of pharmaceutical and cosmetic products. 'Cavin' is a Tamil word that means beauty.
In 2001, the turnover crossed Rs 200 crore and the next year Ranganathan launched their salon chain, entering a segment he felt had huge business potential.
Making Lives Happy - that's the tagline of CavinKare

"Whenever I went for a haircut, I used to ask the owners why they weren't thinking of opening more outlets. They would give any number of reasons for not expanding. I saw an opportunity there and we ventured into the salon business," he says.
Five years later, CavinKare launched Chinni's Chikki, rebranding the traditional 'kadalai mittai' (peanut candy bar) as a nutritious snack. This product today accounts for a revenue of Rs 7 to 8 crore in the company's annual turnover.
One of the major strengths of the company is its R & D division, where around 70 people are employed. Ranganathan, who holds a BSc in chemistry from Annamalai University, has all along been a strong votary of this arm of business.
"When I joined the family business (where he worked for about eight months before launching his own company) I was the first one to establish an R & D lab.
"Within five months of starting my business I set up an R & D unit in a separate building, for which I paid a monthly rent of Rs 500, a huge expense then. I hired two chemistry graduates to work in the lab," says Ranganathan, whose foresight has been an asset to him.
Having chosen to study in Tamil medium, unlike his siblings who studied in English medium, CKR had realised quite early that to expand his business pan-India he needed to have knowledge of English. Without wasting time, he developed a customised plan to learn the language.
"I stopped reading Tamil newspapers, and started subscribing to English papers. I bought an English dictionary, and started learning five new words a day and writing five sentences of my own for each of the five words," he says.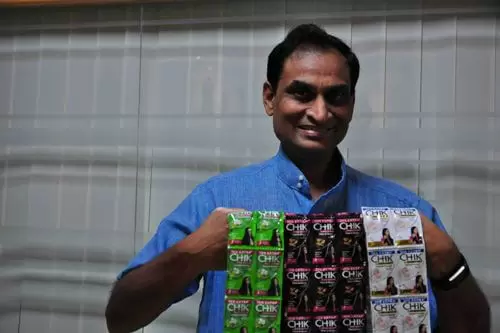 Ranganathan holding the different variants of Chik shampoo sachets that together bring a revenue of Rs 300 crore annually to the company

Today, he is a fluent speaker of English and uses it to communicate with his colleagues in office, who come from every part of the country.
Ranganthan, the son of a small-town businessman, has fought the multinationals to reach the stage where he is today. He has continually evolved as an entrepreneur and has diversified his business through smart acquisitions.
In 2008 he ventured into the dairy business by acquiring a sick dairy unit in Kanchipuram. He acquired Mumbai based Garden Namkeens Pvt Ltd, a snacks and namkeens manufacturer in 2009. His other acquisitions include Maa Fruit Drink and Ruchi pickles.
Ranganathan effectively owns 100 per cent of the company. Private equity major Chryscapital infused Rs 250 crore in CavinKare in 2013 for around 13 per cent stakes, but he bought back the stakes for Rs 525 crore earlier this year.
Ranganathan's children Amutha, Manu, and Dharani, are now trying their hand in their own businesses with papa's seed money. After evaluating their performance, CKR would name his successor at CavinKare. "The better of them will assume the leadership role, and the rest would have to toe his or her line," he asserts.
Ranganathan might not have reached anywhere close to the stage of handing over the baton to the next generation, but the foresighted man that he is, he would be making mental notes of the business moves of his children to make the right choice when the time comes.
You might also like to read

How a son of a daily wager built a Rs 100 crore turnover company.

Wish to share your story?
Trending Now: