First generation entrepreneur adopts unique business model and achieves Rs 80 crore turnover

P C Vinoj Kumar
&nbsp | &nbsp Tiruppur
24-March-2017
Vol 8&nbsp|&nbspIssue 13
Defying every established business principle, a garment export company in Tiruppur has served a single German client for 16 years – without seeking new clients – and increased its turnover from around Rs 7 crore in 2000 to Rs 80 crore in 2015-16.
"I know they say 'don't put all your eggs in a single basket', but it worked for us," asserts Raja M Shanmugam, 52, founder of Warsaw International, a company that was started with Rs 5 lakh in 1989.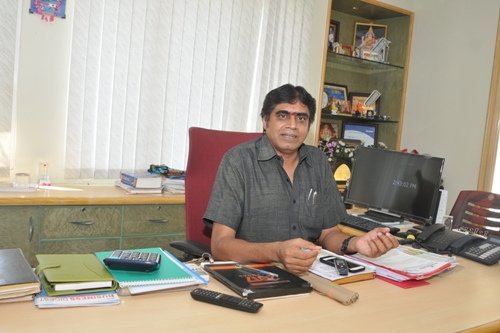 Raja Shanmugam started Warsaw International along with his brother and mother as partners in 1989 with an investment of Rs 5 lakh (Photos: H K Rajashekar)

Shanmugam's success story might inspire youngsters standing at the crossroads of life after facing successive failures. If you think you have hit a dead end, this story will give you a different perspective of life – that every loss is for good, and every disappointment is for your betterment.
A first generation entrepreneur, Shanmugam hails from an agrarian family. His father was primarily a cotton farmer, but also cultivated other seasonal crops in the good old Tiruppur - which until the 1970s was more like an overgrown village and had little of the urban characteristics it boasts of now.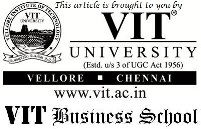 Shanmugam, the second among four siblings, has fond memories of his childhood. His family owned an Ambassador car and they had a couple of horses at home.
"My father loved horses, and we had a horse cart which we rode to places as far as 50 to 60 km from Tiruppur
"We used to travel in the Ambassador on long pilgrimage tours during school holidays. Around 11 to 12 people - including cousins - would squeeze into the car and go on those trips. It was great fun," he reminisces.
Between then and now, Tiruppur has grown into India's textile and knitwear hub. About 2,000 garment factories and hundreds of printing, dyeing, and embroidery units are located here and the cluster's turnover is estimated at Rs 36,000 crore.
Shanmugam studied at Bishop Ubagara Swamy School in Tiruppur. When he didn't get an engineering seat, he decided to do BA with the ambition of cracking the IAS.
After graduating in history from St. Joseph's College, Trichy, Raja left for Delhi in 1987 to join a coaching centre there to prepare for the UPSC exams.
He enrolled in the three-year LL.B course at Delhi University planning to acquire a law degree while preparing for the UPSC exam. He cleared the UPSC prelims in his first attempt, but failed in the mains.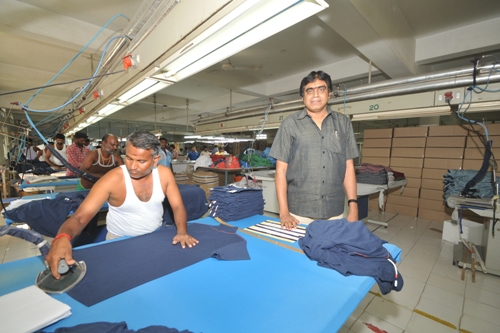 Warsaw International which was started with 25 workers, now employs around 1,000 people

The next year, he sailed past the mains, but failed at the interview stage. However, in his third attempt he could not clear the prelims itself. That's when he decided to put a full stop to his IAS dream and return to Tiruppur.
"All others who were preparing with me got into one of the services. Some like Sylendra Babu and M Ravi are now senior IPS officers in Tamil Nadu," he says.
It seemed like his whole world was falling apart and nothing was going right for him. Both his engineering and civil services dreams had come to nought and he could not complete his law degree either.
The year was 1989 and his younger brother M Ramaswamy too had returned to Tiruppur after completing his graduation from Loyola College, Chennai.
It was in this scenario that the brothers decided to venture into business and started 'Warsaw International' - named after the Warsaw Pact nations, which Shanmugam was fond of as a student of history.
Warsaw is a partnership firm. Both the brothers and their mother hold equal stakes in it. "We made an initial investment of Rs 5 lakh; we raised Rs 2 lakh by selling some land and got a bank loan of Rs 3 lakh by mortgaging our property."
"We faced a lot of challenges initially since we were first generation entrepreneurs. We learned each and everything by experience," shares Shanmugam.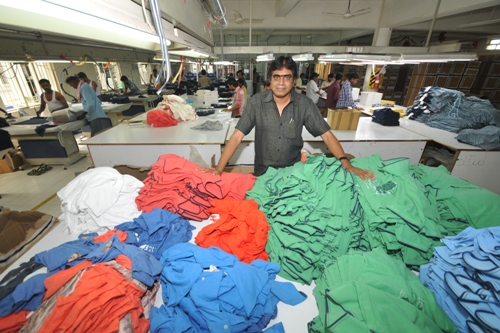 T Shirts made from Warsaw International's factory at Tiruppur are exported exclusively to Tom Tailor, a German company

They started with 12 sewing machines and about 25 workers, and their first business was a sub-contract to make T Shirts from a local export company.
They would procure the yarn, get the fabric done outside, then give it for dyeing, printing, embellishment work like embroidery, and do the final stitching at their factory, a 4,000 sq ft shed that belonged to their family.
"We achieved a turnover of around Rs 20 to 25 lakh in the first year. Right from the first year it was a profitable venture. But we kept ploughing back the money into the business adding new equipment," says Shanmugam.
Soon, they took another sub-contract from a Mumbai client and by 1991-92 their turnover crossed Rs 50 lakh.
In 1992, they bagged their first export order from Textile Puttemans, a Belgian company. "In those days, it was difficult to get direct access to clients. We used to send fax or telex messages seeking appointments and then visited the clients in Europe.
"The first order itself was a huge one and worth around Rs 75 to 80 lakh. It was a good break and we started getting more orders," says Shanmugam.
By 1995-96, the turnover touched Rs 4.5 crore. That's when Shanmugam took a critical decision to slow down the growth rate, put the reverse gear and just cater to two customers - Textile Puttemans and Tom Tailor.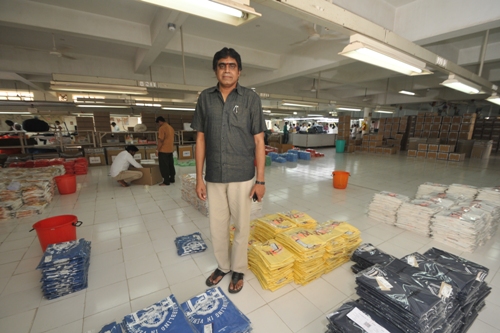 Standing tall: Raja Shanmugam took the decision to cater to a single client in 2000

"We took the decision when we found that we had not managed our finances well and the company's liquidity position was not good. We had made investments in some non-productive areas," says Shanmugam.
Within two years they achieved a healthy balance sheet. But instead of ramping up, Shanmugam chose to focus on a single client – Tom Tailor. "At that time Tom Tailor was a promising and growing company," he says.
Warsaw's turnover then was Rs 7 crore – in the year 2000. From that time both companies have grown together, with Warsaw's turnover increasing year on year.
"Some years the growth has been slow, some years it's been steep. 2004-05 has been the best so far when our turnover jumped from Rs 35 crore to 50 crore.
"Tom Tailor procures from other companies as well, but we supply only to them; it was not a condition that they imposed, it was our choice," clarifies Shanmugam.
However, the company is now set to cater to two more clients in order to increase its turnover to Rs 130- 150 crore in the next financial year.
That's because Shanmugam who recently took over as the president of Tiruppur Exporters Association (TEA), has set a target of Rs 1 lakh crore turnover for the Tiruppur cluster by 2020 – from the current Rs 36,000 crore.
"I want to lead by example and increase our company's turnover by at least three times before 2020," says Shanmugam, who had also served as chairman of NIFT – TEA, a fashion technology institute promoted by TEA, from 2007 to 2013, and in his tenure had constructed a 1.65 lakh sq ft building for the institute.
Shanmugam also holds 25 per cent stakes in Alphine Knits India Private Limited, a Rs 225 crore turnover company - started in 2003 - that owns a spinning mill and is into trading of industrial sewing machines. His brother Ramaswamy holds another 25 per cent stakes in Alphine.
In 2013, Warsaw and Alphine along with five other companies launched a joint venture, Apex Clothing Company India Limited, which set up a 30 MW captive solar plant to meet the power needs of the promoters.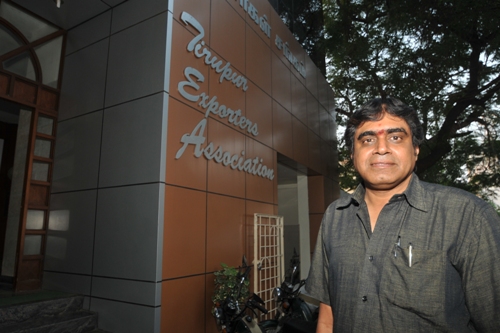 Raja Shanmugam, in front of TEA office, where he spends most of his afternoons

The company is also getting into an integrated coconut project that includes manufacture of coir, coir pith products, and virgin coconut oil.
Shanmugam devotes the second half of each day for TEA activities as he believes it is part of his service to the community.
On Sundays he remains at home, just lazing around, watching TV and relaxing with his wife Sujhetha, a homemaker, and son Vishal who has joined Apex after completing automobile engineering from PSG College of Technology, Coimbatore.
Finally, looking back, does he regret not getting the IAS? "Not at all. In fact it's my friends who are IPS officers now who are regretting. They say I am blessed, and lucky to be on my own," he says, laughing.

Trending Now: