A son of a daily wager who came to Mumbai with just Rs 50 now has building projects worth Rs 500 crore
Somma Banerjjee
&nbsp | &nbsp Mumbai
06-January-2017
Vol 8&nbsp|&nbspIssue 1
The son of a daily wage worker and an occasional grave digger in a remote village near Mangaluru in Karnataka, V.P. Lobo, 47, has built himself a remarkable real-estate business with heart and an impressive cumulative turnover of Rs 75 crore in just six years of full-fledged operation between 2010 and 2016.

His company T3 Urban Developers builds budget homes with high-quality amenities such as intercom, Wi-Fi and library in tier-III cities, and now has projects worth Rs 500 crore.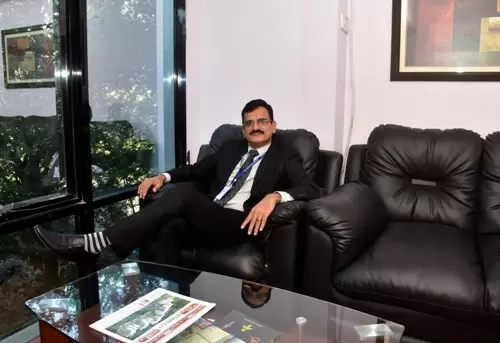 V P Lobo's company focuses on building affordable houses with all modern ameneties for ordinary people in smaller cities and towns of India (Photos: Azhar Khan)

Lobo's journey has been one of positive action against all odds, of building a worthy life brick by determined brick.

Born in extreme poverty among seven siblings to illiterate parents in Vogga village, 50 km from Mangaluru city, Lobo did his schooling in the local vernacular-medium government-aided school.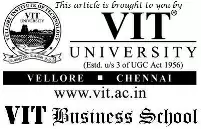 "In those days my parents, who were daily-wage workers, did not get paid in cash," Lobo recalls, "but in rice or other things of daily need. So they did not have any money to pay our school fees."
With the help of a few benefactors, Lobo completed his tenth grade from a high school 25 km away from the village.

After that, he moved to Mangaluru city, where with the aid of the priests and nuns of St Thomas Church, he completed his 12th grade from St. Milagres School, while residing at the missionary hostel.
The question was what next? Abject poverty was staring at him at home, where the family could barely afford one square meal a day.

"My mother would coax us to go grab some mangoes or papayas from neighbours' houses to fill our stomachs." His two elder siblings had remained illiterate because of poverty.

One day, only with 50 rupees that he had managed to save, Lobo boarded a government bus to Mumbai, without informing his parents.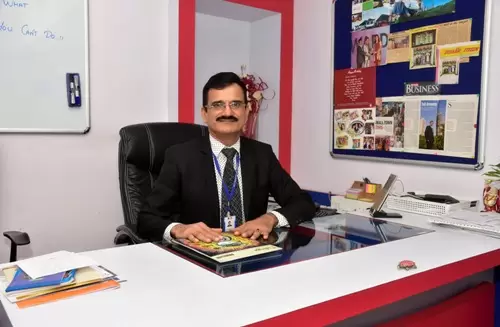 T 3 Urban Developers has completed nine projects in Shimoga, Hubli and Mangaluru in the last six years
When he landed at Mumbai Central bus depot next day, the bus driver, also from Mangaluru, helped him to reach Sunder Nagar slum colony at Colaba in south Mumbai.

A new life began for Lobo. "I lived with the taxi drivers from Uttar Pradesh, helping them in cooking and other odd jobs. I learnt to make chapattis.

"I washed taxis for rupees two per taxi and washed 10 taxis – five in the morning and five in the evening and earned 20 rupees per day."

He started using a small pocket dictionary to learn Hindi and English, and bought an English newspaper daily to read.

Gradually he made friends there and also joined a laundry, to iron clothes there. In a few months' time Lobo started earning Rs 1,200 per month.
"It was then that I wrote to my parents telling them about my whereabouts, and sending 200 rupees from my earnings," Lobo says.

An affluent gentleman who used the laundry often encouraged him to study further. "I fantasized about wearing a suit and tie like him one day and the urge to get an office job became stronger every day," says Lobo.
After six months of landing in Mumbai, Lobo joined a night college run by a charitable Trust in Fort area to pursue a Bachelor's degree in Commerce.
"I hardly got 4-5 hours of sleep," he says, recalling the hectic days of struggle, "what with washing taxis, ironing clothes, cooking and cleaning for the cab drivers I was living with, plus night college and studies.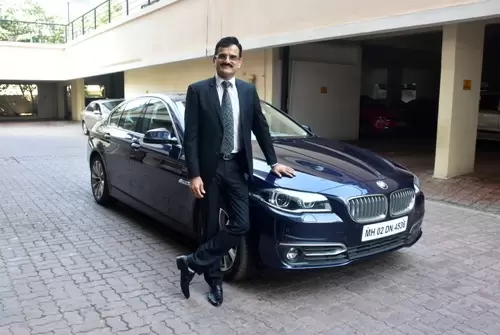 Lobo owns a BMW 5 series, but prefers to walk to his office a kilometre away and often travels by local train, bus or auto-rickshaw
"During the hour-long lunch break I would finish my lunch in five minutes and run to attend a typing class in the hope of finding a stenographer's job."
Lobo landed his first office job in 1986 as a peon in a trading company called General Trading Corporation (GTC), which sold scientific laboratory equipment to educational institutions across the country.
He heard about the job from a friend at the same night college where he went. After just 15 days, the company's owner recognized Lobo's zeal to learn and potential to grow. He was given the job of a sales executive after an intensive training.

"I became so proficient in selling the equipment that clients often mistook me to be a Chemistry post-graduate," says Lobo.

His confidence boosted, Lobo got to travel all over India and visit various university offices such as those of Delhi University, JNU, Aurangabad University, National Chemical Laboratory (NCL) at Pune and BITS Pilani.

"Even today my first employer, Mr Abhay Kapadia of GTC calls me to train his staff - he was the person who laid the foundation of my professional life," says Lobo, who continues to give corporate and motivational training to various companies and educational institutions, while being a visiting faculty to Sahyadri Engineering College in Mangalore.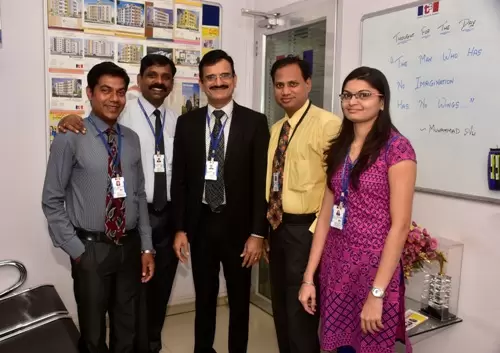 Lobo with some of his staff members at his office in Mumbai
At the age of 19, having saved Rs 20,000 Lobo bought his first home in Mumbra - a one-room-and-kitchen house - jointly with a friend for Rs 60,000.
Lobo brought his younger siblings to Mumbai one after another after school, and they too studied in night colleges while doing part-time work during the day.

After five years of working with General Trading Corporation, Lobo forged ahead. By the age of 25, he was working in Goradia Forging Ltd Company as a regional manager after a two-year stint at HCL.
Then in 1994 he left for Muscat to manage an art gallery there to earn better to marry off his college-going sisters.

After returning from Muscat in 1997, Lobo joined a real estate company called Evershine Builders.

Leaving them in five years to join Agarwal Group, a leading real estate company in Mumbai, he moved to Chennai after a couple of years to work in Marg Group, a reputed infrastructure development company. Then he returned to Mumbai in 2007 as the CEO of the Evershine Group.
"My own experience of the housing problem in Mumbai showed me how tough it is for ordinary people to have their own decent house at an affordable price," Lobo says, mapping his journey.

"In smaller cities and towns there were hardly any builders to provide such houses with planned amenities."
This realisation and his experience of working in the real estate industry encouraged Lobo to start his own company - T3 Urban Developers Limited - in 2009.
"The major chunk of initial funding came from my brother-in-law Capt Cedric Fernandes and from a Muscat-based friend from my struggling days," says Lobo, "and then the shareholders.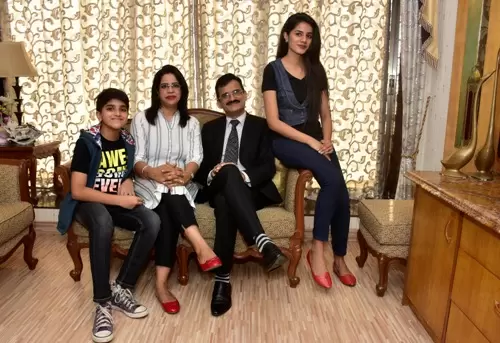 Happy family: Lobo with his wife and children

"From a few thousands to a couple of crores, many people invested in my company. All my previous employers are investors and shareholders in my company, and all my employees are shareholders too. My vision is to build an Infosys of the real estate industry."
Among his company's projects nine have been completed in Shimoga, Hubli and Mangaluru in the last six years; two projects are under various stages of construction in Mangaluru, featuring 400 apartments, while a few projects are in the pipeline in Mumbai and Bellary with around 600 flats.

Today although Lobo owns a BMW 5 series and a luxurious apartment in a western Mumbai suburb, he still prefers to walk to his office a kilometre away and often travels by local train, bus or auto-rickshaw.
His children, an 18-year-old daughter and a 12-year-old son, study in the best educational institutions in Mumbai, but they too travel by public transport. Lobo himself prefers to buy fruits, vegetables and grocery from the roadside vendors or small kirana shops.

"I have not forgotten my past," he says. "I want to give back to them as much as I can."
And to help that happen, Lobo runs a NGO called T3 Hope Foundation where around 100 children from poor background are provided assistance for English-medium schooling.

"Being poor is a crime in India," he says. "Many lack the motivation to come out of poverty. My foundation tries to motivate the poor to defy poverty by getting educated and working hard to grow prosperous."

Trending Now: