From a single truck he built a Rs 1,800 crore turnover listed company with a fleet of 4,300 vehicles

Usha Prasad
&nbsp | &nbsp Bengaluru
06-August-2016
Vol 7&nbsp|&nbspIssue 32
A father's worry about his teenage son's decision to plunge into an unknown business terrain proved wrong.Little did Dr. Vijay Sankeshwar's father realise that his 19-year-old son's entry into the transport business would make him an industry tycoon someday.
Sankeshwar, who started with a single truck in 1976 by launching Vijay Transport, is now the CMD of VRL Logistics Limited, a Rs. 1,800 crore listed company. At 65, he owns the largest fleet of commercial vehicles in India's private sector with 4,300 vehicles (3,900 trucks and 400 buses).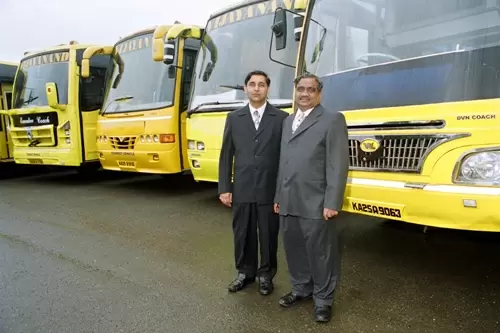 Vijay Sankeshwar owns a fleet of 4,300 vehicles. To his right is his son, Anand, who is the MD of VRL Group

With more than 15,000 employees, the VRL Group is into transportation, courier service, publishing, wind mills and air chartering business. From a turnover of Rs. 2 lakh in 1976, Sankeshwar has built a conglomerate that includes VRL Media Limited, a Rs. 300 crore publishing house.
It is hard to believe that this unassuming man from Gadag in North Karnataka had the fire in him as a teenager to step out from the comfort zone of family business to attempt something different.
In 1976, he started Vijay Transport with a single truck, investing Rs. 1.20 lakh on the truck with borrowed money.
"I took a big risk. It was tough trying my luck in this unorganised sector. I suffered severe losses. My parents and wife wanted me to return to the family business," recalls Sankeshwar of the initial challenges he faced in the transport sector.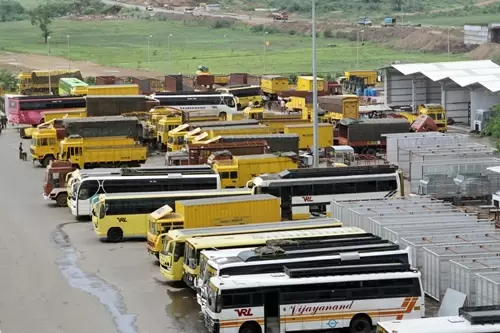 VRL trucks and buses parked at their sprawling shed at Varur, Hubballi

He was in no mood to relent though and pressed on.
"Local icons, who were already in the transport business for four to five years, advised me against my decision to stay put; either because they had seen the tough side of the business or because they did not want a new player in the field.
"I realised that if I didn't take risks, I will never succeed," said Sankeshwar.
Sankeshwar was the fourth child among seven siblings. His family was into the business of publishing and printing books.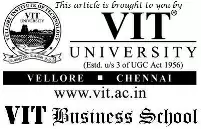 B G Sankeshwar and Co., set up by his father 90 years ago in Gadag, published and printed the D K Bhardwaj Kannada Dictionary, books and guides. Even now they publish five to six lakh copies of the dictionary every year, which is being taken care of by Sankeshwar's brothers.
His father expected him to join the family business. "My father was reluctant to send me to college after my schooling. He wanted me to get into the printing business and settle down," he says.
His father gifted him a printing press in 1966, when he was just 16. Named 'Vijay Printing Press', it was a small set-up with just one machine and two employees.
They printed dictionary, answer sheets of Karnatak University, school text books, and a magazine. Sankeshwar handed the composing, type-setting and proof reading work at the press. At 19, Sankeshwar took a critical decision to take the company to the next level and added modern machinery, which then cost a whopping one lakh rupees.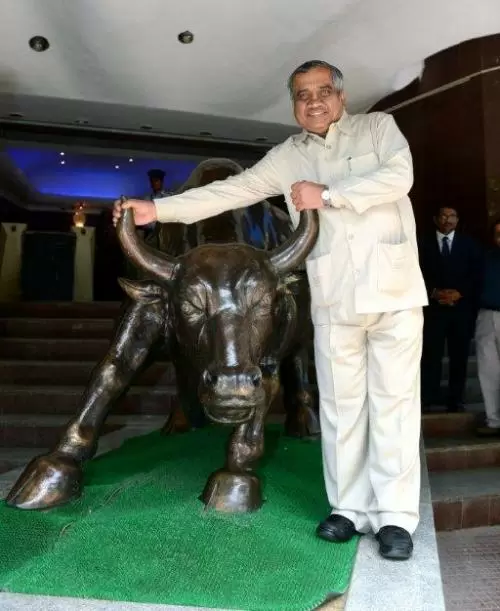 Sankeshwar never flinched at challenges. He always took them on by the horns

"We undertook printing of the Indian edition of American magazine Span. I worked for 12 to 14 hours at the press," he reminisces. With no time to go to regular college, Sankeshwar completed his graduation in commerce from Karnatak University, Dharwad through external course.
Even as he was running the printing press, Sankeshwar did a survey to understand what kind of business he could set up with an investment of Rs. 2 to 3 lakhs. That's how he identified the transport business.
The industry he chose posed great challenges. "With no communication access to reach the drivers once they hit the road, I had no clue when the cargo would reach the customer, till the trucks came back safe.
"Handling drivers was not easy. I suffered severe losses and frequent accidents of vehicles. Not deterred by these setbacks, I worked hard to reach my goal."
The path to success was strewn with difficulties. "I went through a lot of insult and humiliation from my kith and kin and friends when I started my transport business. Well-wishers turned enemies.
"However, the fire in me propelled me to press on. I added one more truck after three years, operating point-to-point between Gadag and Hubballi," he recounts.
In addition to the two trucks he owned, Sankeshwar hired a few more trucks to improve the business.When he was 28, he shifted from Gadag to Hubballi with his wife and children, as he felt the felt the city was more strategically located for his business.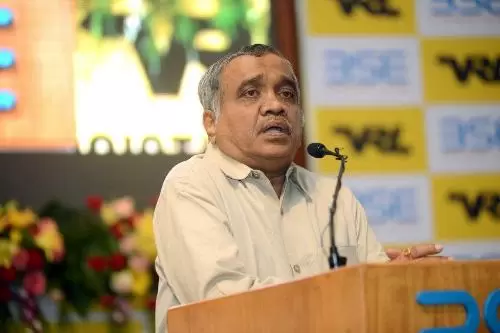 Sankeshwar was a three-time Lok Sabha MP and served once as MLC

When he decided to leave Gadag, Sankeshwar's father was crestfallen and was very concerned about his future. "I had borrowed a lot of money and lost equally. Moreover, I had to compete with the established players in a new territory. I took a house on rent for Rs. 600 in Hubballi.
"Deeply hurt with my decision and fearing my family's future, my father came to Hubballi, met my landlord and gave him a post card with his address written on it. "He informed the landlord that if I failed to pay the rent for two consecutive months, he should write to him and he would come, clear the dues, and take me back with him.
"Luckily, I never missed paying the rent," says Sankeshwar.
As he started growing, he approached well-known corporates in Hubballi and FMCG companies in Bangalore for business. Initially, they cold shouldered him. "Later, after hearing about our timely service, they came back in search of us, and the rest is history," he shares.
With eight owned trucks, the business was converted into a private limited company by the name of Vijayanand Roadlines in 1983.
By 1990, the company had a fleet of 117 vehicles clocking a turnover of Rs. 4 crore. Stretching its operations further, the company commenced courier service within the state of Karnataka in 1992.
Two years later Vijayanand Roadlines became a deemed Public Limited Company. The company started passenger bus operations in 1996 with four buses between Bangalore and Hubballi. Today, VRL operates about 400 buses on 75 routes, across eight states.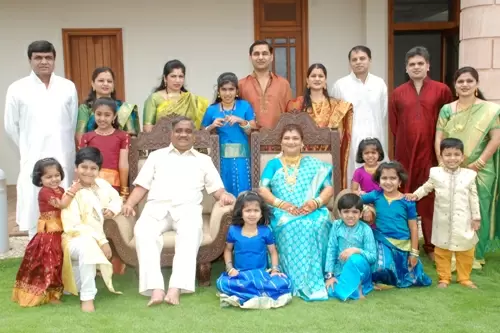 Sankeshwar with his family

In 2006, VRL commenced its wind power business at Kappatgudda, Gadag district by setting up a wind farm of 42.5 MW with 34 wind turbine generators (WTGs), each with capacity of 1.25 MW.
"All my ventures were based on trial and error method. I took maximum risk as well as pride in whatever I have done so far. We never copied anyone in any of our business models," explains Sankeshwar.
In 1999, he became a media baron launching a regional Kannada daily, Vijaya Karnataka - which became the number one circulated daily in the state. In 2002 he launched an English daily, Vijay Times.
In 2006, he divested the entire stake in Vijayanand Printers Limited to Times Group. After the five-year no-compete clause, the VRL Group launched a new Kannada daily Vijayavani in 2012, which again climbed to the number one spot with over 8 lakh circulation.
VRL Media is now set to launch a 24x7 Kannada news channel by end of 2016 from Bengaluru. The company also entered the air charter business in 2008 to provide services to individuals and corporate clients.
The political bug bit Sankeshwar when he was just 12. He was active with the RSS and regularly campaigned for the BJP. He was elected as MP from Dharwad (North) in the 11th, 12th and 13th Lok Sabha polls and was an MLC during Yedyurappa's government. Later, Sankeshwar left BJP and founded Kannada Nadu Party. The party later merged with JD(S). He is not politically active these days.

Sankeshwar, who got married when he was just 22, has a son, Anand - who is the managing director of VRL Group - and three daughters
Recipient of many awards including the Udyog Ratna, Aaryabhatta Award, Sir M. Visvesvaraya Memorial Award and the Transport Samrat, Sankeshwar was conferred with an honorary Doctorate by the Karnatak University, Dharwad, in 2014.


You might also like to read

How a Small-town Boy Who Lived a Carefree Life in His Farmland House Built a Rs 1450 Crore Turnover Company

Trending Now: