Child prodigies to test their arithmetic skills at Chennai competition

17-December-2012
Vol 3&nbsp|&nbspIssue 50
Over 1000 children in the age group of 4-13 years, who would be calculating mathematical sums faster than computers, are expected to take part in a national level mental arithmetic competition to be held in Chennai on December 29.
The children had qualified in selection rounds held earlier at the district and state levels, says K Kumaran, chairman of Aloha India, the Indian subsidiary of Aloha International, Malaysia, which is organizing the event.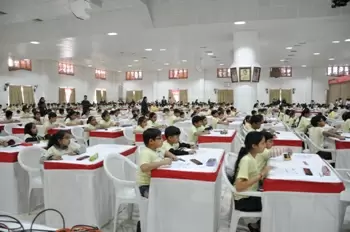 Over 5 lakh children have undergone training in Aloha
Aloha India has over 1300 centres spread across 26 States. The institution offers mental arithmetic programs that take a child through 8 levels of learning. Classes are conducted during the weekends and each level takes around three months to complete.
"It's hard to believe, but the children reach a level when they can solve 70 sums – including addition, subtraction, multiplication, division, squares, square root and fractions - in 5 minutes just by mental calculation," says Kumaran, who set up Aloha India in 2002.
Kumaran had dabbled in various businesses including property development and film production before foraying into education.
"Education had always been close to my heart. When I came across Aloha in Malaysia, I grabbed the opportunity, and introduced the concept in India. We have trained over 5 lakh children so far," says Kumaran.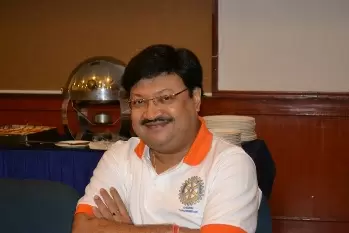 Kumaran says children's education is close to his heart
The Aloha program, he says, has been developed by a team of professors from Malaysia in such a way that it improves the child's memory, concentration, lateral thinking, creativity, self confidence, and overall mental discipline.
"The program is not just about improving the mathematical ability of the child, but it's about the child's holistic development," says Kumaran.
For more details, you may visit their website www.alohaindia.com or call +91-9940299992

Trending Now: