IAS topper from Haryana puts spotlight on status of women in the State

Jaideep Sarin
&nbsp | &nbsp Chandigarh
12-May-2012
Vol 3&nbsp|&nbspIssue 19
When Shena Aggarwal from the small town of Yamunanagar in Haryana topped the most sought after all-India civil services examination last week, her feat put women achievers from the state in the spotlight yet again.
But in her success, the irony that girls and women face in Haryana, the state that has one of the worst sex ratios at 877 females per 1,000 males, also stands out.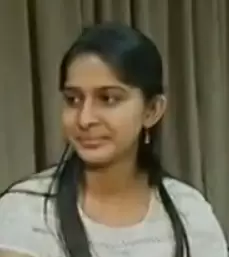 Shena would now be a new role model for girls from Haryana
If Shena's success is the high point for women in Haryana, the absolute low is the continued practice of killing unborn girls through female foeticide.
Shena would now be a new role model for girls from Haryana who have till now looked up to NASA astronaut Kalpana Chawla, who hailed from Karnal town and became the first woman of Indian origin to go to space (1997 and 2003).
This is the same state that has seen the birth of mountaineer Santosh Yadav who became the first woman to climb the world's highest peak, the 8,848-metre high Mt. Everest, twice within one year (1992 and 1993).
If Yadav's achievement is a high, the low is that women in Haryana continue to be hounded by caste and community courts, called khaps, for marrying within the same community.
In one instance, a young couple, Manoj, 21, and Babli, 19, were killed by relatives for committing the sin of falling in love and then marrying against the wishes of their family and community.
In another case in 2010, a woman, Kavita Beniwal from Rohtak district, was forced to annul her marriage and accept her husband as a sibling.
In 2005, a woman, Sonia, from Jhajjar district, was forced to renounce her marriage and accept her husband as a brother on the ground that they belonged to the same community.
But on the brighter side, there are other women with a Haryana link who have achieved success outside. They include India's top woman badminton player Saina Nehwal, who is currently ranked fifth in the world, Bollywood actress Mallika Sherawat and Commonwealth Games discuss throw champion and gold medallist Krishna Poonia.
With Shena's latest success, the Haryana government has decided to honour her and 40 others who cracked the civil services this year.
"She (Shena) has done her parents and the state proud by securing the first position in the IAS examination," Chief Minister Bhupinder Singh Hooda said while congratulating her.
But the state government or its machinery have not been instrumental in the success of these women. Each one of them has reached the top with their own determination. - IANS


Trending Now: