On a mission to make life easier for the visually impaired

Madhulika Sonkar
&nbsp | &nbsp New Delhi
23-August-2012
Vol 3&nbsp|&nbspIssue 34
Over two decades back, visually impaired student Dipendra Manocha stood outside Delhi University's Hindu College waiting to get an application written. After the life-altering struggle of finding a writer, Manocha set himself on a mission - helping the blind read and write.
Manocha, 45, introduced reading aids and support mechanisms for the visually challenged. India has over 15 million blind.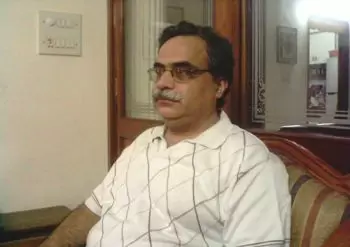 Manocha has developed over 80 technological solutions for the blind (Photo: IANS)
Today Manocha juggles between managing three such organisations that help the blind 'read'.
"I was a research student at Hindu College at that time searching for someone who could write a simple application for me. It was baffling because I was literate and the dependency made me feel handicapped," Manocha recalled.
The bitter experience kicked off a journey on innovation that Manocha had never thought of.
"That very moment I decided there has to be a solution to this. A blind needs to be empowered to be able to read and write on his own," said Manocha.
Even after losing his vision at the age of 12 due to a genetic disorder, Manocha completed his research in Indian classical music. Throughout his education, the dependence on a reader and writer was hard-hitting, he says.
"There are provisions for special students. But during higher education, being visually challenged could mean waiting for someone to write your exams and that person would never turn up at times," said Manocha, who lives with his father in central Delhi.
There were times when the Delhi-based entrepreneur sat surrounded by bookshelves at the Arts faculty library - with the hope of being able to read them some day.
It was in 1993 that Manocha left his full-time career in music and gave up a government job to plunge into the dark world of the visually impaired.
Manocha still feels it was the toughest call of his life.
"It was really tough as I was leaving a PhD fellowship and had to be financially dependent on my parents for long," he said.
"Why do we confine disabled in cliches? Is it fair to ask a blind engineer to stop thinking of technology and indulge in candle making," Manocha questioned.
The thought of empowering the blind clicked in his mind. In 2005, Manocha received the national award for his contributions in the area of disability.
In 1993, when he started working at the National Association for Blind (NAB), a voluntary organisation, he came across a computer with speech synthesiser and screen-reading software.
"I saw this computer with voice commands at NAB after which I said to myself - this is exactly what I need! So we started a journey on coming up with more such technology-based solutions for reading, writing," he explained.
"The idea at that time was not just rehabilitation, but to bring the blind into the mainstream," Manocha, the former director, information-technology services at NAB, said.
He also took the first printout from a sophisticated braille printing machine at NAB.
He now has to his credit over 80 technological solutions for the blind. The aids and appliances range from a talking mobile phone to digital talking books at lowest possible cost.
Interestingly, Manocha fondly remembers the first novel he was able to read on this 'talking computer'.
"Oh! It was Dracula. It was a phenomenal feeling," the former musician breaks into a laugh. He quit his PhD in classical music in 2003 to set up the Saksham Trust for empowering the blind.
Over the last two decades, Manocha and his team have helped provide publications in accessible formats to those who cannot read normal print, easy-computer operating tools and unique online braille library with 19,000 downloadable books in digital format.
The avid reader also heads the Digital Accessible Information System (DAISY) For All -- part of an international organisation that provides digital talking books for the blind.
Manocha feels the tools are a way of liberating the blind, "We have capsuled each and every solution to suit Indian needs. There is Hindi language in softwares, text reader and cost-effectiveness."
Some of the recent developments in Manocha's organisation include a talking thermometer for Rs. 250, a talking qwerty phone, and a digital handi-cam among others.
But the road does not end here, he says.
"There is still a lot to be done. There are barriers and new paths to be covered. I have this sense of responsibility for others," he said.
His motto is far to go before he sleeps. - IANS
Wish to share your story?
Trending Now: