He came to free his mind, his parents have now come to find him
Vishal Gulati
&nbsp | &nbsp Kullu (Himachal Pradesh)
15-September-2011
Vol 2&nbsp|&nbspIssue 37
This article, a real life story of an Australian couple's search for their son, who went missing six years ago while on a visit to India, is part of The Weekend Leader's First Anniversary special series on the theme of Hope. Editor
"If I am gone, I am not dead. I have gone to free my mind..." These are lines in the memoir of a missing Australian youth that have been keeping the "journey of hope" alive for his elderly parents.
Jock and Dianne Chambers from Mount Gambier in Australia are in India these days - for the father it's the fourth visit in six years - in search of their youngest son Ryan, who went missing from Rishikesh in Uttarakhand in August 2005.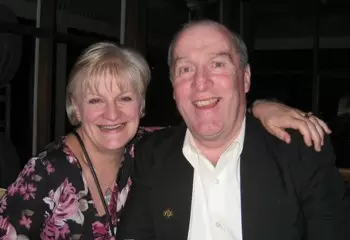 Hopeful
: Jock and Dianne Chambers believe that their son Ryan who went missing in 2005 is still alive and they will be able to locate him (Photo courtesy:
www.ryanchambers.in
)
Backpackers Ryan and his childhood friend John Booker were on an eight-month religious retreat in India. They flew out of Adelaide June 19, 2005, for Kuala Lumpur. After spending a night there, they reached Chennai the next day.
After two months of travelling in various Indian cities and tourist resorts, they reached Rishikesh's Sri Ved Niketan, an ashram offering yoga and meditation teachings.
On Aug 24, Ryan, then 21, left his room early morning barefoot and shirtless, leaving behind cash and travel documents. He has been missing since then.
"We have come here (Kullu) in search of our son and spread information about him (through posters) that he's missing and his family in Australia is desperately waiting to hear about him," said 60-year-old Jock.
The picturesque Kullu Valley, also known as the valley of gods, is an attraction for thousands of backpackers. Of late it has gained notoriety for luring foreigners for cheap and quality hash. But some never return home -- they simply vanish.
"During our stay in Kullu and nearby towns, we met police officials and interacted with locals and provided them details about Ryan," he said.
The couple provided to the police posters which carry their son's picture and the pronouncement of a reward of Rs.10 lakh for anyone who gives clues about him.
"Police officials informed us that in the past five years they have neither arrested any foreigner roaming without visa documents nor come across any unidentified body of a foreigner in Kullu Valley," Dianne said with tears in her eyes.
Before landing in Kullu last week and staying here for three days, the couple was in Rishikesh and Dehradun, the capital of Uttarakhand.
The couple met Director General of Police (DGP) Jyoti Swaroop Pandey in Dehradun last month who informed them that the case would be handed over to the Special Task Force.
"We are more satisfied this time after meeting Pandey. He asked about the entire chronology of incidents and assured full cooperation," said an optimistic Jock for whom this is the fourth visit to India since the youngest of his three sons went missing.
This time the couple met a woman astrologer in Indore who assured them "their son is still alive and he is being looked after by a woman who is elder to him."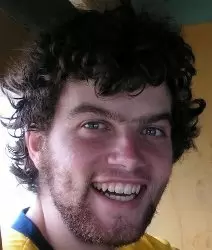 A photo of Ryan taken on a houseboat in Kerala before he disappeared
Ryan's family has tried every tool to trace him - from Australian authorities to hiring a private investigator. They are now banking more on social networking site Facebook and a blog on Ryan.
Jock, who gets up early in the morning to update the Facebook status, said a few sightings of Ryan have been reported but never able to be confirmed.
After Kullu, the couple stayed in Shimla for a couple of days before leaving for Delhi to catch a flight to Chennai Tuesday night to follow up a comment posted on website www.ryanchambers.in by a person who spotted Ryan at a bus stand there in April 2010.
"When i was in india (where i come from) i saw him at chennai, koyambedu bus station... i initiated the conversation and when he told me he was from australia, i was delighted...
"I did see him and talk to him for like 15 mins until, when i asked him, if i was bothering him for which he replied, 'a little bit' and so i left," wrote Babu, an Indian settled in Australia, on the blog Aug 15, 2011.
Hopeful Dianne, who is in India for the first time, said: "Had my son disappeared in my country for such a long period I would have lost all hope. But the culture of India to adopt outsiders makes me believe that my son is alive and is somewhere in India."
The mother, who got a call from Ryan just a day before he went missing, said: "I feel Ryan had developed some psychological problem, being too philosophical during his visit." - IANS


Trending Now: