People don't know how to react when lines between virtual and real worlds blur
Krishna
&nbsp | &nbsp Delhi
08-February-2014
Vol 5&nbsp|&nbspIssue 6
For Ruchi (name changed), 30, a postgraduate medical student in Uttar Pradesh, her smart phone has been her constant companion and her one link to her husband, family and friends.
Even as she toils away in the Emergency Room, does her rounds or sits in class, she regularly updates her Facebook profile with the latest pictures and posts and religiously follows her friend's tweets to remain up-to-date with all the news and gossip doing the rounds.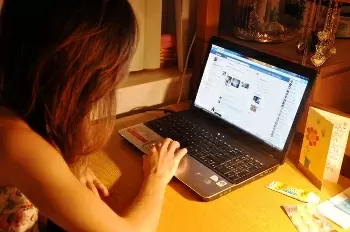 When constant messaging on social networking websites gets out of hand, it can lead to disastrous consequences (Photos: WFS)
But recently she understood just how much harm a mischievous comment on Facebook could inflict on her otherwise uneventful life. The remark in question was directed at a picture of her on a night out with one of her colleagues.
When her husband read it, he got really upset. It took many phone calls and fervent reassurances to get things back to normal.

Urban denizens across India cannot even imagine their world without the numerous social networking platforms that they are hooked on to today - Twitter, Facebook, Myspace, Instagram, Pinterest, Tumblr… it's a long list.
In fact, many log on as soon as they wake up, eager to share their state of mind and thoughts on the day ahead. 'It's breakfast for me', 'off to work', 'in a meeting', 'heading for lunch', 'holding hands with that special someone', and so on, the updates never cease.
From funny to emotional to starkly private, nothing is too personal. In fact, the more quirky, interesting or unusual the messages, the higher the 'likes', 'pokes', 'nudges' and hits on the page, and the wider the networking circle.

Yet, what happens when all this virtual adulation goes out of hand? In lesser cases, like that of Ruchi's, the problems get sorted in time; but it can have very tragic consequences, too, as evident from the way things played out in Sunanda Pushkar Tharoor's case.
The minister's wife, and a darling of the social circuit, was in the middle of a bitter Twitter war with Pakistani woman journalist, when she was found dead in a five star hotel in Delhi.
When news of her unexpected demise broke on the night of January 17, 2014, besides the sea of condolence messages that flooded cyber space there were several comments on the role that Twitter had played in her death.
Sample these: Mahesh Bhatt (@MaheshNBhatt) - 'terrible news about sunanda tharoor. this is murder by twitter'; PV Sindhu (@PVSindhu95) - 'Moral of Sunanda Pushkar episode: Keep real life and virtual life separate. Results of overlap can be disastrous'; BG Mahesh (@bgmahesh) - Sunanda Pushkar dead after some hateful "banter" on Twitter. Was it just co-incidence or are other factors involved?
This, of course, is not a one off instance. In general, social networking sites inevitably put a lot of pressure on marital relations, which affect women disproportionately.

While no one can squarely blame social networking sites for encouraging users to open up about their personal lives and put their marital disputes on a public platform, tragic incidents like Pushkar's do serve as warning signals to the overeager newbies.

Psychologist Dr Geeta Pedgaonkar, who sees many patients troubled due to unpleasant online experiences, says, "Social networking sites are a great way to connect with family and friends. For celebs, it's a direct medium to interact with fans. But wrong handling can lead to complete chaos, depression and even tragedies.
"The rich and famous are especially under a lot of pressure because there is a lot of curiosity about their lives. At times people just don't know how to react or act when the lines between the virtual and real world blur."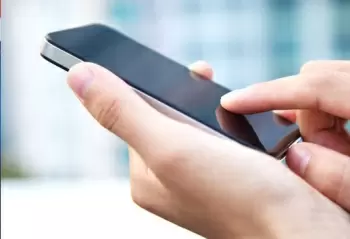 Urban denizens across India can't even imagine their world without the numerous social networking platforms they are hooked on to today
Be extra cautious and sort out your problems at home and not publicly, that's the advice Pedgaonkar wants to give to all those who can't wait to showcase their "perfect life and relationships" online.
Rumors of break-ups, failing marriages, illicit liaisons, and other such sensational incidents always lead to a vicious cycle of allegations and counter allegations that can become difficult to handle.
"Unfortunately, despite all our education and so-called empowerment, women in India are not as liberated as their western counterparts. When a Britney Spears or a Lindsay Lohan tweets about her failed relationship or rehab stint, nobody bats an eyelid after an initial burst of interest. In this part of the world, however, controversy surrounding any woman can get too big and out of hand," adds the doctor.

Sanjay Arora, who describes himself as a "veteran of social networking", talks about the dangers of the medium, "I really think that social media makes it easier for people to hook up with good-looking, attractive, smart people from around the world and so it can lead to a lot of heartache."
As times change the ways in which relationships of the heart are being dealt with are also undergoing a transformation. Yet, one thing is quite clear, being very personal in a public space, even if it is virtual one, can land one in a tough spot.

Vicky Vaswani, a young businessman and social networking regular, puts it this way, "Personal battles have to be fought within a private space, otherwise you will get nothing but pain and disaster later." - Women's Feature Service


Trending Now: