A new bright picture of Saudi Arabia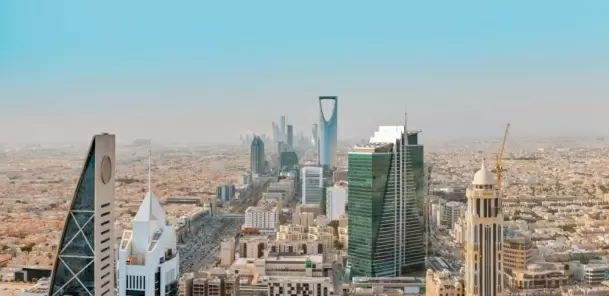 This September 23 marks the 90th anniversary of the unification of the Kingdom of Saudi Arabia by the founder King Abdul Aziz bin Abdul Rahman Al Saud. Nine decades of continued growth and nation building transformed the kingdom into a global economic power and regional anchor of stability. Today, Saudi Arabia continues its illustrious path of progress under the leadership of Custodian of the Two Holy Mosques King Salman bin Abdulaziz Al Saud and His Royal Highness Crown Prince Mohammed bin Salman bin Abdulaziz Al Saud, Deputy Prime Minister and Minister of Defence.

Modernizing and sustaining our momentum of achievements for our great nation

After nine decades of holistic development, the Kingdom is going through unprecedented transformation of its economy, institutions and society and heading to achieve the dreams envisaged by our leadership for our great nation. Under Vision 2030, we are now looking at a post-oil age of world-class technological research, innovation, diversification of the economy and huge investment opportunities.


What began as a strong will towards a futuristic vision has now transformed into multifaceted, rewarding realities that transcended boundaries to present a new bright picture of Saudi Arabia -- a hub of innovation, promising investment and increased opportunities for all. The numbers so far have reassured us that we are on the path to realizing our goals. Foreign investment in Saudi Arabia grew at its fastest rate in 10 years in the first quarter of 2020, with a near 20 percent rise in the number of new international startups. Earlier this year, the Kingdom of Saudi Arabia was ranked the top reformed and top improver among 190 countries by the World Bank's Women, Business and the Law 2020 report. The current IMD World Competitiveness Yearbook has ranked Saudi Arabia 26th, making it the seventh most competitive country amongst our G20 peers.
According to the World Bank Group's Doing Business 2020 report, Saudi Arabia is the most improved country in the world for doing business and implemented a record number of reforms for improvement. The recent labour market statistics released by the Saudi General Authority for Statistics (GASTAT) in Q1 for 2020 revealed that the unemployment rate dropped to 11.8 per cent and is moving towards achieving 7 per cent by 2030. Another achievement is that the female unemployment rate in the country has decreased by 2.6 per cent from the previous quarter. Another positive trend has been registered in the IT and digital sector. The kingdom holds the third rank in the world in terms of growth of digital economy. These numbers reaffirm our resolve to navigate challenges and realize our ambitious goals of Vision 2030.
We are also focusing on logistics. Our aim is to attract 1.6 trillion riyals in private investments over the next decade through the National Industrial Development and Logistics Program. Millions of job opportunities will be created in the Kingdom including over 1 million jobs in our rising tourism sector by 2030. We have ambitious projects under construction. Some of these projects are smart city project Neom, entertainment city Qiddiya and the Red Sea Tourism Project among others. Neom's vision, for example, is to be the land of the future. It will have new cities with extensive infrastructure that includes a network of airports, seaports, industrial areas, as well as creative and innovation centers to unlock the potential of a knowledge-based economy, and a range of world-class tourist destinations. NEOM launched its first initiative to train national cadres to work in NEOM Project. The program in its first year will receive 1,000 students in three majors; tourism, hospitality and cybersecurity. The Red Sea has been envisioned as a resort built across a lagoon of 50 untouched islands. Optimal positions for the resort's overwater assets that will be built around four key islands along the Red Sea coast have been identified. Red Sea Development Company has already awarded infrastructure contracts for an international airport that is due to open in 2020. These projects will go a long way in helping us put Saudi Arabia on the world's tourism map.
The successful implementation of the vision realization programmes remarkably improved the administrative and economic performance, and enhanced efficiency. Our e-government initiative is helping in strengthening government institutions to be more effective, transparent, and accountable. Saudi Arabia's electronic government programme has been at the forefront of developing robust information and communications technology infrastructure and integrating digital technologies into all areas of administration. Our government agencies have been able to simplify and improve operating processes through timely, cost -- effective and secure delivery of services. Commercial licenses now are issued within 24 hours, renewing passports in five minutes and issuing digital authorization in less than 10 minutes. Resonating with our efforts to diversify the Saudi economy, e-commerce in the Kingdom has also grown significantly and we have more than SR80 billion ($21.3 billion) in services and products and 45,000 shops and e-commerce platforms. We are certainly banking on the Artificial Intelligence (AI) industry that is expected to contribute an estimated SR500 billion ($133 billion) to the Kingdom's gross domestic product by 2030 and is currently estimated at SR 15-20 billion.
Needless to say, the societal reforms that have been introduced in the last few years have been path breaking. Empowerment of women has been at the forefront of the Vision's goals. Women have assumed more key leadership positions in Saudi Arabia today and have become the harbinger of economic and social development. Saudi women can now join various sectors of military services.
Even when we have been hit by a pandemic, our commitment to Vision 2030 remains unmarred. The realization of Vision 2030 goals is well under way. Saudi Arabia's G20 presidency, with its holistic and inclusive themes are also a reflection of the Vision 2030 guiding all efforts of the Kingdom.
Saudi Arabia's Presidency of the G20
The Kingdom of Saudi Arabia assumed the G20 Presidency on December 1, 2019 with three aims: empowering people, safeguarding the planet and shaping new frontiers, converging to form our umbrella vision for G20 "Realizing Opportunities of the 21st Century for All". It is indeed a privilege for us to host the summit, becoming the first Arab nation to do so. In response to the prevailing Covid-19 situation across the world, the G20 led by Saudi Arabia has taken extraordinary measures to restart global growth and prioritize focus on public health.
As an immediate response to the unravelling global situation in March, the Kingdom commenced the first extraordinary G20 Leader's summit. This summit was instrumental in garnering global cooperation to take all necessary measures to contain the pandemic. Since then, virtual conferences of G20 ministerial and working groups have been held at regular intervals, resulting in an unequivocal commitment from the G20 members to deal with the pandemic through global cooperation and resilient policy making. The second virtual meeting of G20 Finance Ministers and Central Bank Governors led to a landmark outcome -- G20 countries agreeing to suspend debt service payments for the world's poorest countries through the end of the year. During the third G20 Finance Ministers and Central Bank Governors Meeting, it was noted that this landmark initiative had benefitted 42 countries, amounting to an estimated debt of $5.3 billion to be deferred.
In response to the commitment made during the Extraordinary G20 Leaders' Virtual Summit, the Kingdom of Saudi Arabia has pledged $500 million to relevant international organizations to support global efforts in combating the Covid-19 pandemic. This pledge supports emergency and preparedness response, developing and deploying new diagnostics, therapeutics and vaccines, unmet needs for international surveillance and coordination, and ensuring sufficient supplies of protective equipment for professionals.
On September 3, the G20 Foreign Ministers held an extraordinary virtual meeting and discussed enhancing international cooperation to recover from the impacts of Covid-19 pandemic as well as strengthening preparedness for future pandemics and the efficacy of opening borders while taking all prescribed health precautions.
Nurturing our strategic partnership with India
The Kingdom of Saudi Arabia has valued India as a close friend and an important strategic partner. Our cultural, socioeconomic engagement and strategic partnership is based on mutual respect and shared interests.
Through the mechanism of the Strategic Partnership Council (SPC) we are working on further strengthening our partnership and deepening our friendship. Saudi Arabia and India identified tens of opportunities of joint collaboration and investments across various sectors. In the beginning of 2020, the Kingdom of Saudi Arabia awarded 41 new foreign investment projects to Indian investors. Our investment in India is growing and our engagement is expanding.
Undoubtedly there is a huge untapped potential available in merchandise trade, particularly in non-oil trade and we are enhancing cooperation in commercial, investment, cultural and technological fields. Our trade in the last couple of years has increased significantly. Current bilateral trade of approximately $34 billion will surely continue to grow. The bonds we share with the Indian people are diverse and deeply rooted and will continue its importance as we pursue our mutual quest for a prosperous future for all.
(His Excellency Dr. Saud M. Al Sati is the Ambassador of Saudi Arabia to India. The views expressed are personal) - IANS