7 things North Indians should know about Tamils
The North Indian media holds some strong prejudices about Tamil society. It has no real insight into the Tamil psyche, but always exults in its ignorance, unwilling to learn, but quick to pass its flawed judgments on every issue concerning the Tamils.

Be it the political, social or cultural preference of Tamils, the majority sentiment is rarely reflected by the North Indian media.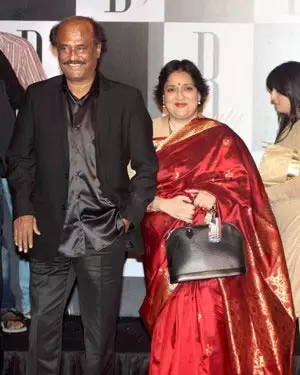 Not all Tamils are diehard fans of Rajinikanth, mind it! (Photo: Indian Photo Agency)
Here are 7 things listed by one of those suppressed Tamil voices you will never get to hear from the studios of Times Now, NDTV, or CNN IBN.
#1

Not all Tamils are great fans of Carnatic music. Neither do we eagerly await the margazhi season to queue up to the sabhas in Mylapore to hear Sudha Raghunathan or Bombay Jayashri.

M S Subbulakshmi's voice on television does not stop us from channel surfing. We would rather hear a gaana song than waste our time on her.
#2

N Ram, Cho Ramasamy and Subramanian Swamy are not the only 'experts' on Sri Lanka. There are others who could speak sensibly on the subject, but yes, their views may not be what you want to hear.
#3

Drop this idea that all of us wake up to a hot cup of filter coffee or kaapi, as you guys have started calling it. Many prefer tea, and down south there are still some who vouch for karuppatti kaapi or (palm jaggery coffee).
#4

Not all of us are Rajinikanth fans. Some of us don't even watch his movies, leave alone bringing our cities to a standstill to welcome the release of a Rajinikanth movie. You need to plan a better story next time a Rajini film releases.
#5

On food, come on guys, you need to really grow up. We do not eat just idli, sambar, dosa and vadai. We love our thalappakatti biryani, velu military hotel, and karaikudi chettinad restaurants. Next time you visit us, try one of these restaurants and don't look for a Saravana Bhavan.
#6

For God's sake don't assume all of us know Hindi and carry views of Hindi speaking politicians without English sub-titles if you call yourself an English channel.

Especially when you are covering matters relating to Tamil Nadu, like say, the current hot topic relating to the release of the Rajiv assassination case convicts. Hardly 3 percent of the population understands Hindi in Tamil Nadu.
#7

Sri Lanka is a separate country and Tamil Nadu is part of India. So next time the Sri Lankan navy detains our fishermen, don't rush to Colombo and faithfully reproduce its version of the incident.

Try to understand the root of the problem, learn about the history of Katchatheevu, and find out how you could be of some help to the beleaguered fishermen.