Aam Aadmi Party is just another political party
I resigned from Aam Aadmi Party (AAP) yesterday after its disappointing response to the Sting operation conducted by a Media web portal. In my resignation letter to Arvind Kejriwal, National Convener, AAP, I said that the party's reaction to the sting is quite opposed to what it has so far been claiming about itself.

Statements of the top leaders of this party have proved that all the problems and constraints allegedly related with other political parties hold true in equal measure for AAP.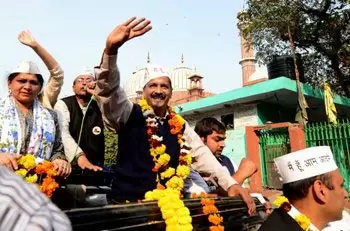 The Sting by a web portal on some AAP candidates has proved to be a setback for Arvind Kejriwal's fledgling party (Photo: Indian Photo Agency)
It is quite possible that there is manipulation with the Sting and it is sponsored by rival forces, but the fact remains that whether it is Shazia Ilmi or Kumar Vishwas or other candidates, they have all been found in rather compromising positions in the Sting video.

The way Ms Ilmi and her Secretary are seen ready to accept any kind of money and the way the Secretary explains their purported monthly expenditure to the tune of around Rs.3-5 lakhs is truly astonishing.

Similarly the way Sri Vishwas shows his affection to money from any quarters, and inclination for extreme luxury seems to reveal that their commitment to "Aam Aadmi" (common people) is rather superficial.

If a Party which is almost a product of the Media has started blaming the Media itself, and if it starts looking for conspiracy in the Sting so as to threaten the web-portal, instead of taking action based on the Expose, it is time to introspect.

AAP spokesperson Manish Sisodia responded to my resignation and said the party was more concerned about the members and the volunteers who had worked day and night for the party.

"Such people should leave the party because they have not actively participated in the party's activities," he said. Sanjay Singh, another senior leader, said that I was no position-holder in the party but an "ordinary member".

Official statement of Aam Aadmi Party said: "Nutan Thakur was never an office bearer at any level within the party. She was a simple member. We hope that media channels stop making an issue out of a member deciding to withdraw his/her membership from the party."

Other than these, I have been receiving abuses, improper comments and personal accusations through phone and emails from many supporters of this Party. It is an entirely new experience for me, which I had never imagined.

I have been an ordinary member of the party, but the point is that for a party every worker ought to be important. Merely because a person is an 'ordinary member', he/she cannot be ignored.

Similarly, a person shall not be abused and maligned just because she has left the party. Her individual decision needs to be respected and not maligned.

It is once again requested to the top leadership of AAP that if they really want to bring some changes in the system, they need to stop crying "conspiracy" at the drop of the hat and instead do some introspection.

This alibi and defence will not help for a very long time and sooner rather than later, if proper action is not taken against people who do not live up to the expectations of the people, the credibility of the party will be eroded further.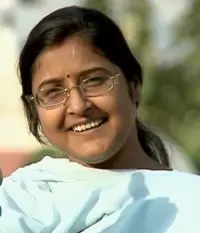 Dr. Nutan Thakur is a Lucknow-based social-activist, journalist and author. For the past many years she has been persistently working in the fields of human rights, right to information, education, and judicial activism. Wife of an IPS officer, Amitabh Thakur, she is the convener of the National RTI Forum, a nation-wide network of RTI activists.