King of Bollywood lends his support to Global Forum on Sanitation and Hygiene

Marianne de Nazareth
&nbsp | &nbsp Mumbai
15-October-2011
Vol 2&nbsp|&nbspIssue 41
In the frenzy over 'Ra One', every one missed out on Shah Rukh Khan's activity outside the glare of klieg lights. He was the first major movie star to talk about the importance of toilets for dignity and health at the Global Forum on Sanitation and Hygiene that is being held in Mumbai from October 9 and which will go on till October 14.

Shah Rukh Khan, one of the most popular and much-loved Bollywood personalities, took up the cause for safe sanitation and good hygiene at the start of the Global Forum on Sanitation and Hygiene.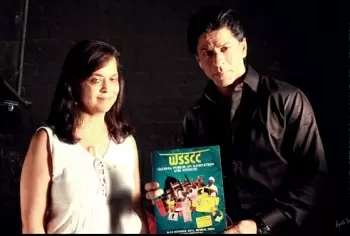 New Role: Shah Rukh Khan has vowed to speak up for safe sanitation and public health (Photos: WSSCC - Ayush Das)
"I am very happy to be an advocate for these important issues, because I believe in every human being's right to live with dignity," Khan said. "It is shameful and tragic that every 30 seconds a child dies from preventable diarrhoea -- that's two unnecessary child deaths per minute, almost 3,000 a day or 1 million young lives wasted each year."

Khan said he dreams of an India and a world where poor and vulnerable people don't have to squat in the street or in the bushes to defecate.

"It's really quite simple. Toilets for all will make India and the world a healthier and cleaner place, particularly for poor women, girls and others at the margins of our societies," Khan said, adding "Sanitation for all does not require huge sums of money or breakthrough scientific discoveries. Political commitment at the highest level, the need to create awareness on sanitation, are all challenging issues, but doable."

The Global Forum on Sanitation and Hygiene, a platform to discuss and advance issues of sanitation, was organized by Geneva-based WSSCC (Water Supply and Sanitation Collaborative Council) for its members and for professionals from around the world, along with the Government of Maharashtra.

Jon Lane, executive director for the UN-hosted WSSCC which asked SRK to serve in the role of ambassador, says the actor's support for the issues is greatly welcomed.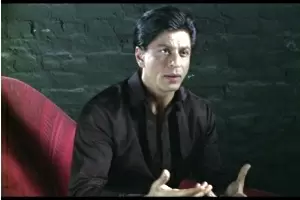 "Mr. Khan is highly regarded by billions of people in South Asia and Africa, where most of the people without good sanitation and hygiene services live," Lane said.

"By extending his support to water, sanitation and hygiene issues, Mr Khan will give a huge impetus to moving the agenda forward of ensuring there is a toilet in every home and proper hand-washing practices are followed by all in the region."

In the coming months, SRK will campaign on the impact toilets and proper hand washing would have on public health.

Some 500 activists, business leaders, health professionals, government officials and others from 70 countries are attending this first-ever global forum, which aims at facilitating learning and sharing between WSSCC members, sector practitioners and policymakers.

It plans to energize professional communities through an exclusive platform dedicated to sanitation and hygiene and then to showcase knowledge, investment, communications, advocacy, partnership and networking approaches.

The forum would strive to strengthen national, regional, South-South and global dialogue and collaboration on issues to do with sanitation.


Trending Now: