Doing his bit to ensure that the tiger roams the Indian forests

Akash Bisht
&nbsp | &nbsp New Delhi
01-April-2011
Vol 2&nbsp|&nbspIssue 13
A tiger is a large-hearted gentleman with boundless courage and that when he is exterminated - as exterminated he will be unless public opinion rallies to his support - India will be poorer by having lost the finest of her fauna. - Jim Corbett

Even as the recent tiger count has lifted the spirits of all animal lovers, it has encouraged a group of youngsters who started Tiger Protection Group a couple of years ago and have been working towards creating a future where man and the beast can coexist peacefully.
"Co-existence is the sutra for the future of tiger conservation in India," says Upamanyu Raju, Founder, Tiger Protection Group (TPG). A wildlife enthusiast, Upamanyu has been a frequent visitor to various tiger reserves in the country.

At a tender age of 16, when a wildlife scientist narrated him the sordid tale of the tigers across various reserves, he was moved. "That was the turning point of my life. I was disturbed by the facts and it was then that I decided to plunge into the field of tiger conservation. I decided to spread awareness amongst the young audiences to let them understand the gravity of the situation. This led to the birth of TPG in 2009," he adds.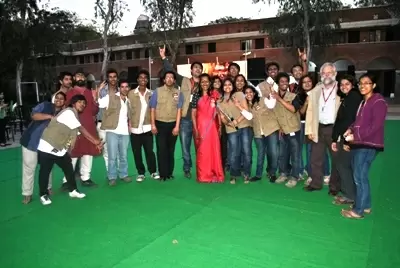 For Tigers: The Tiger Protection Group has many youngsters who are committed to protection of the big cats


Having interned with the species conservation department at WWF during one of his summer vacations, Upamanyu was well versed with the nuances of tiger conservation. This helped him in devising a strategy as to how to approach this complicated subject.

He says that people are not aware why the tigers are dying, why they are an important part of our eco-system and how people could contribute to this cause of saving the species. "Experts can't save tigers. Government only acts or rather reacts when there is a public opinion and once that opinion is created, the government has to oblige. And with youth spearheading the movement, the powerful will oblige," feels Upamayu.

Doing his second year BA (Honors) in History at a reputed Delhi University college, Upamanyu has come a long way since he decided on doing his bit to save the tiger. TCG has a team of 20 dedicated youngsters and has conducted workshops at premier tiger reserves in the country. "We recently conducted a workshop for school children in Ranthambhore Tiger Reserve. We recently participated in the annual festival at Delhi's St. Stephens College to spread awareness about the tiger. We have been working with tribals in Madhya Pradesh and trying to find ways of coexisting with the beast," he adds.

The group believes that the villagers residing in and around these tiger habitats should be provided alternate livelihoods making them less dependent on the forests. Upamanyu talks passionately about the plight of forest guards and tribes living in these remote forests, where there are no forest veterinarians. TPG has decided to conduct a training programme for veterinarians by bringing experts from London School of Zoology and a guide training programme for the villagers.

The group also has a dedicated page on Facebook and has more than 24,000 members. Any information about tigers is shared by the users and the makers of the page keep informing the members of what could be done to save the tiger. "I am neither a graduate, nor am I an expert but that doesn't mean that I can't do my bit to save the tiger. You don't need experts or scientists to save the tiger. You need ordinary people to do it," says Upamanyu.

Wish to share your story?
Trending Now: