How this IIM graduate with failing vision created a Naukri for Persons with Disabilities
01-September-2022
Vol 13&nbsp|&nbspIssue 35
When COVID-19 hit India, many tried to save their jobs amidst the nationwide layoffs, but not Vineet Saraiwala, who quit his high paying job at Future Group and launched a startup to create livelihoods for persons with disabilities (PwDs).

Started in December 2020, Atypical Advantage (AA) offers an online database of PwDs looking for full-time/ part-time jobs, where corporates can register themselves and make recruitments. In a way it is shaping up into a Naukri for PwDs.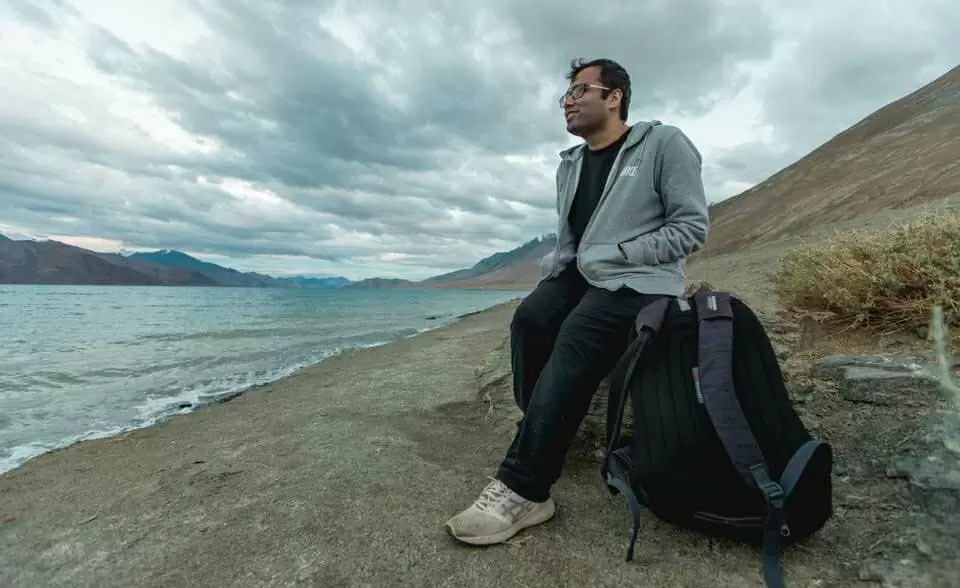 Vineet Saraiwala, founder of Atypical Advantage, wishes to provide livelihood opportunities for PwDs through his portal (Photos: Special Arrangement)
The website also provides a platform for PwDs to showcase their talents and seek business. Many have registered with them and started earning through their portal.
Swaminathan Manivannan, an artist with autism spectrum disorder, has sold around 15 paintings, and Raj Jain, a partially visually impaired singer, has done 10 shows and both have already earned more than Rs 1 lakh each.
In the last 1.8 years, the venture has given livelihood opportunities to more than 1000 PwDs and has worked with 120+ brands.
What makes this startup truly inclusive is that its founder, Vineet, an MBA graduate from IIM Bangalore, has retinitis pigmentosa, a rare genetic disorder that causes steady loss of vision over a period of time. At present he is left with just 10 per cent of his eyesight.
The 32-year-old shares his experience of running Atypical Advantage, convincing big brands that talent and skill can never be limited by disability, and why he took the social venture route instead of making it a non-profit.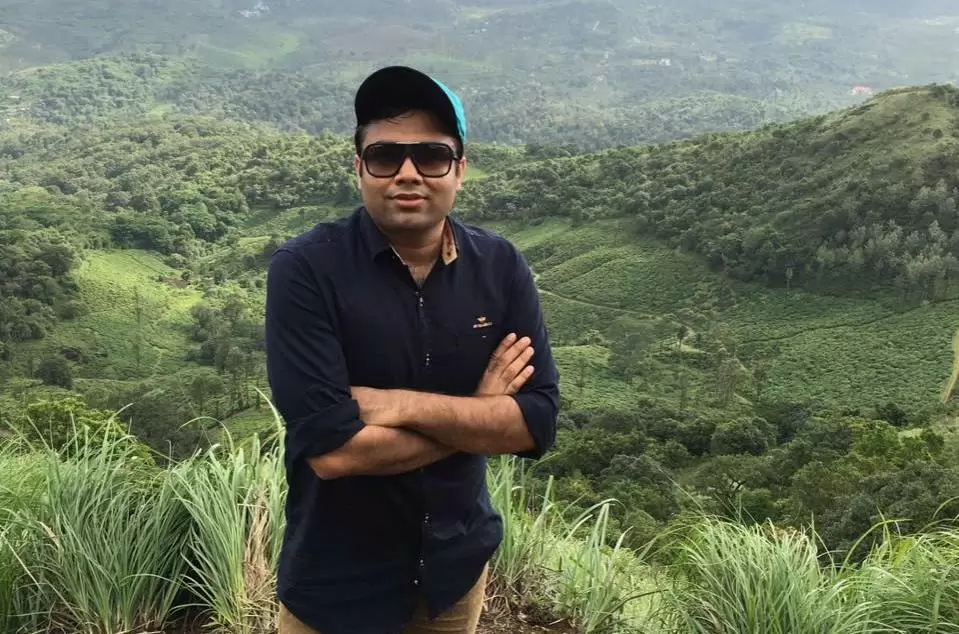 Vineet completed his MBA from IIM Bangalore in 2015
"I was not excited on my first day at IIM Bangalore, where I did my PGP (Post Graduate Programme in Management) between 2013 and 2015. Fear and self-doubt gripped me. My future at India's most prestigious educational institute seemed hazy as I had lost the majority of my vision by then.
I was weighed down by severe anxieties. I feared my batchmates would not accept me. What if people questioned my abilities?
What if I succumbed to the magnitude of the education curriculum? Will I be able to walk from the hostel to the classroom on my own? How will I clear my exams?
The thought of being completely blind in the next ten years was scary.
I am glad I decided to embrace my condition and immerse myself in the experience of studying alongside some of the brilliant minds in our country.
I realised that the best way to prove my mettle would be to lead group projects and make presentations whenever I could. When I started doing this I realised my leadership qualities.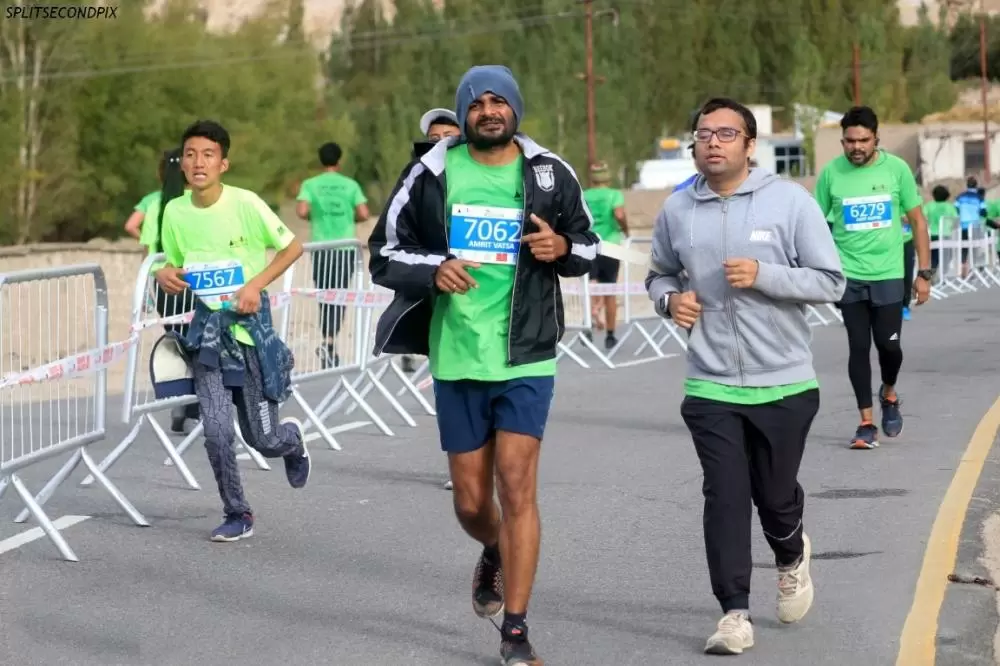 Vineet taking part in a half marathon at Ladakh
These qualities were further honed at my first and only job at Future Group. Of course, I was rejected by many companies before Future Group. The year was 2015 and companies were yet to explore inclusive hiring.
I joined as a management trainee at Future Group, Mumbai. I not only went on to become a deputy manager but also headed Big Bazaar's inclusion efforts during my tenure there, where I handled nearly everything, from logistics, operations, and analytics, as well as the hiring process.
I was living a comfortable life with a good salary package, but all that changed during the pandemic when I was flooded with resumes from PwDs who had lost their jobs. I also came across people with so much talent and skills, but whose strengths were yet to be discovered.
I felt there was a need to connect such candidates with companies who would be willing to provide them jobs. But there was nobody to do it. That's when Mohan Alexander, co-founder of Amba, encouraged me to do it myself and even supported me by giving Rs 20 lakh.
My boss at Future Group also encouraged me to develop this idea. Using my work experience, professional connections, and my savings I started building Atypical Advantage.
Our biggest challenge was the mindset change. Companies had reservations about the skills of our talents and candidates. It took sensitisation workshops, testimonials from candidates who got jobs, art samples and videos of performing artists to build trust and bring a shift.
Finance was another challenge. I was hesitant to ask for money from investors in the initial days. We would keep an account of every rupee and try to save wherever we could. Slowly but gradually we raised Rs one crore from a series of investors.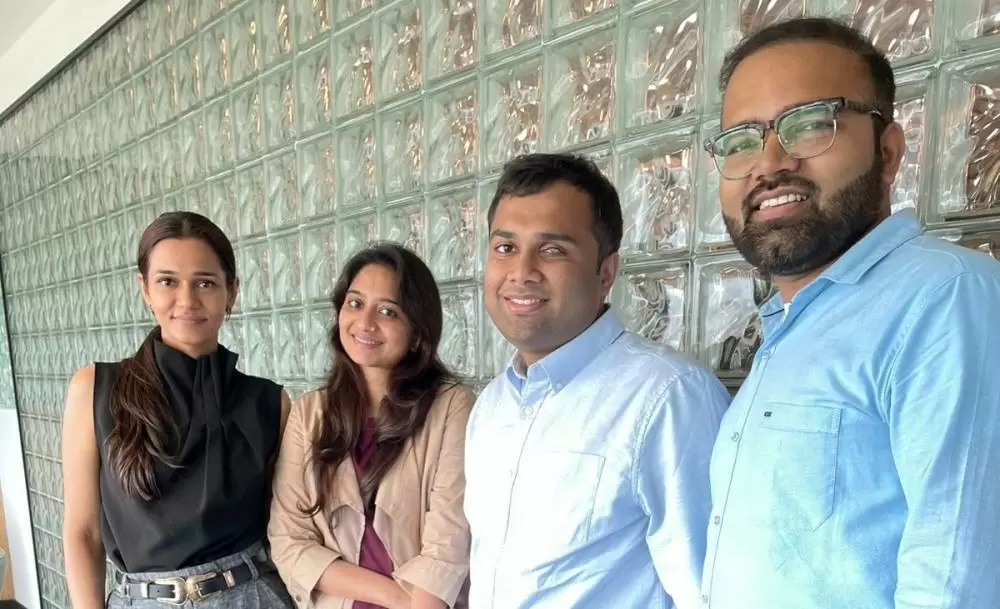 Vineet with his team members at Atypical Advantage
One of the lessons I learned while raising funds was to always go with investors whose ideology aligns with mine. Thankfully, none of our investors focuses on financial returns; they recognise the social value of our organisation.
Companies such as Amazon, Pepperfry, TCS and HUL have hired people from us. Recently, Amazon hired 40 candidates with disabilities from us.
On India's 75th Independence Day, 30 disabled artists painted glass facades at Pepperfry Studios across India; a blind telecaller bagged a job as an IT Analyst at TCS, and a 15-year-old girl with a learning disability was hired by Amazon as a model for a digital advertisement on Alexa.
As for our performers and artists, many of them have received Rs 1 lakh in earnings so far. A painter with Down Syndrome sold her painting to a buyer from California at Rs 28,000 and a girl with Muscular Dystrophy is now generating income from her coffee portraits.
We have a standard 8.33% placement fee on the candidates' remuneration, provided the candidate gets hired. We manage events end-to-end and our margin here ranges from 15-30%.
This month, we are expecting to break even and our revenues have been steady. Research points out that organisations that take time to build, tend to stay longer in business.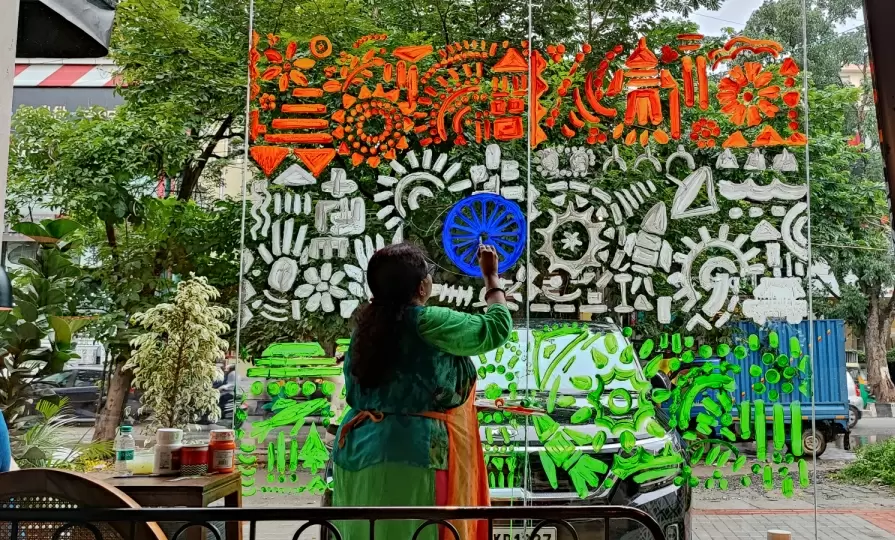 A PwD artist painting the glass wall at Pepperfry Studios
Seeing the impact we have made, I feel proud. I couldn't have done this without my business management learnings.
The best practice to grow your company is to take feedback from the market. Instead of perfecting your product before the launch, improve it on the go.
Eventually, I want to be able to generate livelihoods for 10,000 PwDs monthly and mitigate the inequality completely.
I sincerely hope that one day my company would become redundant and companies would directly hire PwDs, and society will give them opportunities without our intervention. - ©
TWL

Trending Now: