Academic milestones and high flying jobs fail to satisfy the woman as much as social work
Sofia Danish Khan
&nbsp | &nbsp New Delhi
04-November-2019
Vol 10&nbsp|&nbspIssue 44
By connecting the haves and the have-nots and offering succour to hundreds of poor kids, hungry people and destitute elders daily, Delhi based 40-year-old Geetanjali Chopra has found the soul satisfaction that her high flying corporate career could not give her.
"I started a Facebook page, 'Wishes and Blessings', to fulfill the wishes of people in need and receive blessings in return," she recalls. "The response to it was so overwhelming that in April 2014 I registered an NGO in the same name."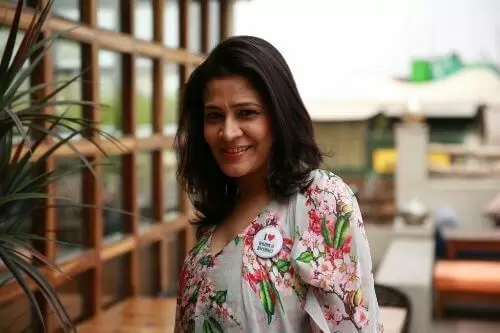 Geetanjali Chopa started her NGO with her 11 years of savings in 2015 (Photos: Special Arrangement)

Under Wishes and Blessings, a plethora of projects have been taken up; education to children from underprivileged families, a home to abandoned elders, and providing warm clothing for the roofless during the biting Delhi winter and free food for the deprived.
Just before pumping in her 11 years of savings to start the NGO, Chopra was working for Centre for Policy Research as a fellow. "I had a heart to heart talk with my boss and told him about my desire to do social service," she shares.
Chopra had made up her mind to spend more time with the kids at Samarpan, an orphanage, with which she was associated and a school for visually disabled children she was visiting regularly.
"Nothing, travelling the world or fat paycheck, gave me the happiness I got when I spent time with the kids there," she recalls.
She first visited the school for the visually disabled children on her eighth birthday. Her grandfather, ML Chopra, who had instilled empathy towards the downtrodden in her, had taken her there then and a few times later on.
"I was surprised when a kid there did not know when his birthday was. And at that age I wanted to do something," she recalls. 'After my grandfather's passing, I felt a huge void in my life. On his birthday in 2014, I decided to visit the school again."
After spending some time there, she realised that the children wanted to celebrate Holi. It was surprising to her as the children, who could not see colours, wanted to celebrate this festival of colours.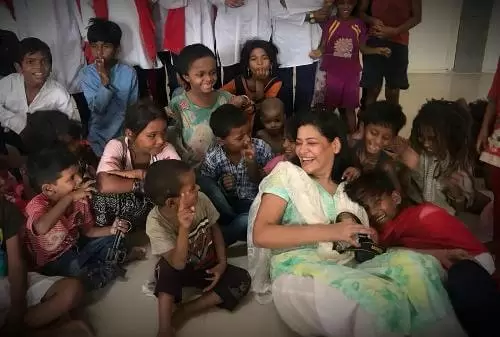 Chopra provides food and clothing, apart from various other services to the underprivileged children in Delhi

"I hated Holi because of the toxic colours but wanted to cheer up the kids. I sent a quick mail to friends and colleagues and within few hours I had envelopes on my table with as little as Rs 21 to bigger notes," says Chopra, who celebrated the festival with the children.
"It was a different kind of a high to see the children having fun," she says.
Prior to working for the Centre for Policy Research, Chopra had worked for newspapers like the Hindustan Times and The Indian Express and had stints in television and the United Nations Development Program (UNDP).
She also taught at Jawaharlal Nehru University, her alma mater, from where she took her Masters, M Phil and PhD degrees after her graduation in journalism from Lady Shri Ram College, Delhi University.
In between, she also did a diploma in International Human Rights Law from Utrecht University, Netherlands and another diploma in International Institute of Humanitarian Law from St Remo, Italy. Also she has a couple of books, chapters and articles to her credit.
But today what she cherishes is the love and admiration of her charges that are exemplified by the Mother's Day cards she receives. At 'Mann Ka Tilak', the old age home run by Wishes and Blessings, one lady gifted her gold bangles, her sole possessions, to Chopra once.
'Mann Ka Tilak', built like a home keeping in mind the fact that people need cosy spaces to live and mingle with each other as a family, houses 15 elders. "All of them consider me like their own daughter," she says.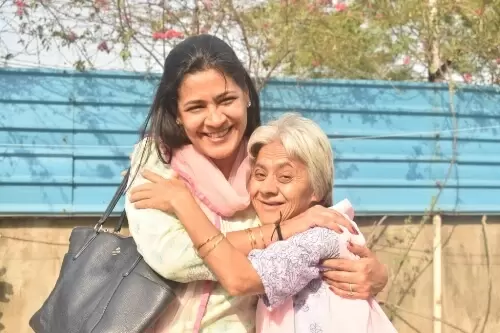 Wishes and Blessings runs a home for the elderly. Chopra with an inmate

Chopra is also upbeat over the way she had groomed the children under the care of her NGO. The first time she distributed sweets to them there was a mad scramble that left her with scratches on the hands. Now the same children offer her sweets before starting to eat.
Recently when she was scolding the children for not learning properly she saw a five-year-old girl, Aashna, mimicking her from behind. Asked what she was doing, the girl said: I want to grow up to be just like you. "That was the most humbling as well as the most rewarding moment for me," Chopra says.
Through the 18 centres across Delhi NCR, the NGO has converted Rain Shelters, or 'rain baseras' as they are popularly known, into learning centres, where children of various age groups are taught to read and write.
There are four centres with Street to School programs, where more than 400 kids are enrolled. They are taught basics things like hygiene, washing hands and conversing in English. Later they are enrolled in regular schools.
About 150 children have been enrolled in schools and the NGO pays their fees.
Another program, 'The Winter Drive' is organised on 10 consecutive Fridays, beginning from December, to distribute blankets, mufflers, gloves, caps, socks, and even eatables to people living on the streets.
The '3 meals a day' program benefits about 500 people, including children, daily. With variety in meals, including eggs and paranthas and various vegetables, a glass of milk is also provided to the beneficiaries. The elders of the home also get their meals under this scheme.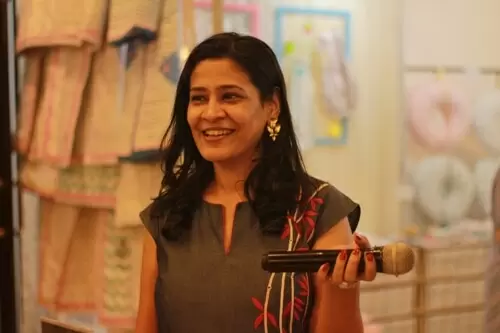 Chopra spends about Rs 12 lakh every month in running her NGO

"Anybody can sponsor one person's meal for Rs 1100. 90 meals are provided at a meager cost of Rs 12.33 per meal. And it is complimented with a glass of milk," Chopra says. "This October, we celebrated the serving of ten lakh meals. We focus on the quality of food and also quantity."
The NGO's expenditure for an entire month is about Rs 12 lakh, including the salaries of 50 staff members. Apart from ensuring comfort for the elders, majority of expenses are towards food and school supplies for children.
"The expenses go up exorbitantly in the month of April when a new session begins. But we always manage to sail through with the help of generous contributors," says Chopra adding: "The NGO regularly organises fund raisers, marathons and annual Diwali mela that help getting some extra money."
They have regular sponsors who contribute on a monthly basis. "We have more than 300 corporate donors, Indian origin donors from abroad, monthly donors as well as one time donors."
Keeping the fund inflow into the NGO remains a challenge. "Some would like to know as to how we manage with such low funds, while others want to know our cut," she says, adding: "We charge a nominal fee of 10% as compared to 16% by other NGOs to pay salary to our staff."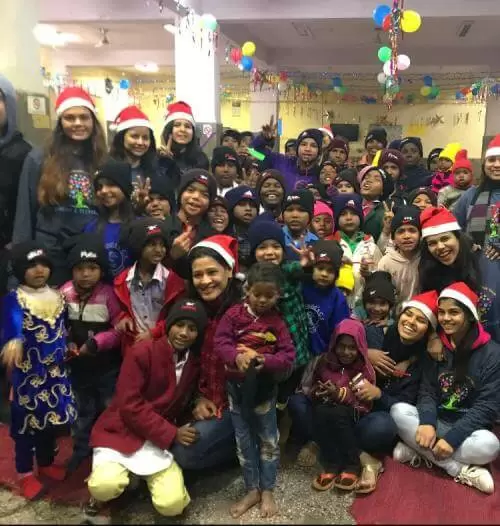 Festivals, for Chopra, are meant to be celebrated with the downtrodden and underprivileged

She regrets that not many people are willing to invest in social enterprise. At times people don't fulfill their commitments and stop payments in the middle of the year, she says.
"This has created quite a huge amount of charity dues in the form of non- payment. It is sad to see people committing to charity and reneging. We can't force people to pay but we won't let beneficiaries suffer because of this."
Chopra, who otherwise runs a hand-made paper business, besides designing clothes, is fondly known as 'NGO aunty.'
She gets her family's abiding support for her initiative. Her father, a chartered accountant, checks the books, mother, a lawyer, is an ambassador for Wishes and Blessings and husband Gaurav Khosla, a banker whom she married this year, too, is supportive.

Trending Now: