Good Samaritan businessman reaches out to Uri martyrs' families

Somma Banerjjee
&nbsp | &nbsp
29-September-2016
Vol 7&nbsp|&nbspIssue 39
When realtor and philanthropist Mahesh Savani saw the daughter of an Indian soldier who was martyred during the recent terror strike at Uri in Jammu and Kashmir crying on television and telling that her father told her to study hard and become successful, his heart broke.

He decided to take the responsibility of educating the children of the 17 martyred soldiers and soon wrote letters to Prime Minister Narendra Modi and the defence ministry expressing his wish.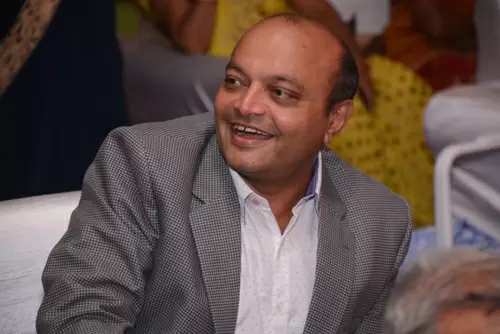 Mahesh Savani is already helping several girls who had lost their fathers and got many of them married with his money

The Surat based businessman and owner of PP Savani Group is already supporting 472 girls who had lost their fathers, and had helped many of them get married.

"We are offering two options for the martyred soldiers' children's education. The school going children can continue to study in their present school or come to Surat to study in the schools run by PP Savani Group.

"If they chose to study in their present schools we shall hand over the cheque for their tuition fees directly to the respective school authorities," says Mahesh.

Mahesh has also pledged to sponsor their higher education and bear the wedding expenses of the martyred soldiers' daughters.

Having earlier made a similar offer in the aftermath of the Kargil war, he did not hear from the families of the martyrs.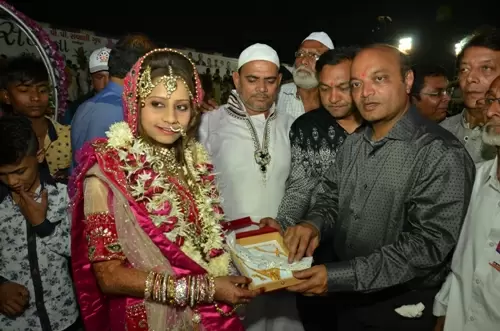 Mahesh with one of the girls he had supported and helped in getting married at a mass wedding ceremony

"I guess they were so poor or might have lived in remote areas that they might not have known how to approach us."

However, this time he is taking no chances and is making efforts to contact the families directly. So far he has collected the details of eight soldiers – two from Jammu and Kashmir, two from Madhya Pradesh, three from Uttar Pradesh, one from Maharashtra.

Efforts are on to locate the other families as well.

In the past, 46-year-old Mahesh has received many awards and recognitions from various organisations for his social work.

One event that he conducted resulted in 251 people pledging their bodies after death to medical institutions.
Wish to share your story?
Trending Now: