An army widow battles to bring dignity to families that lost their men in war

Tisha Srivastav
&nbsp | &nbsp Bangalore
03-November-2014
Vol 5&nbsp|&nbspIssue 44
When Subhashini Vasanth tried to go to the corporates in Bengaluru to fund-raise for a project with martyr wives, a certain response from an official she met in the UB (United Breweries) group shocked her. He asked her, "what will be the takeaway for us, can we serve beer at the function?"

She walked away silently, thinking how little awareness there is in South India, of what sacrifices soldiers who die in combat make.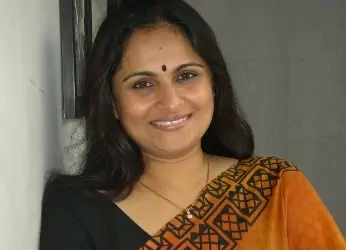 Subhashini helps the wives of martyred jawans to face life with confidence and supports the education of their children
It also made her determined to do something about it. Today, seven years after her husband Col Vasanth was killed in combat in Jammu & Kashmir, this has been a journey of the most unexpected twists and turns.

She has now become a one woman AWWA of her own, that's short for Army Wives Welfare Association. Not for herself, but for thirty widows of jawans from across rural Karnataka.

But first a flashback. A Bangalore girl, a trained classical dancer, whose graduation degree was a mix of psychology, literature and journalism, Subhashini has lived in Sadashiv Nagar all her life.

Of the fifteen years of her married life with Vasanth, 7 were spent apart, with him on field postings, where families visit for short periods.

On July 31, 2007, Vasanth, who led the 9th Maratha Light Infantry laid down his life fighting armed militants who were trying to enter Indian territory in the Uri Sector of Kashmir.

Within three months of his tragic demise she wrote and performed a play 'The Silent Front' about soldiers who die unsung in combat, and staged it in Delhi and Bangalore.

"I was myself numb, shocked. It was a real emotional need to hold on to people sailing in the same boat, just to reassure myself that I was not the only one.

"The urge was an instinctive reaching out to other families. Emotionally, this is a bag you carry in life, sometimes it gets heavier, sometimes lighter." She opens up, as I listen silently.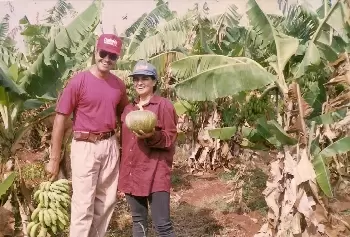 Subhashini with her martyr husband Col Vasanth
As family and friends visited her, they started brainstorming on what she could do to really help. By January 2008, she collected donations, started a foundation - the Vasantharatna Foundation for Arts – in memory of her late husband, Karnataka's only Ashoka Chakra awardee, and focussed on giving out educational scholarships for children of martyred jawans.

She asked the Sainik Department in Karnataka for a list of families who had lost jawans in the state.
The list she zeroed in was from the Kargil war onwards. It included 30 families in Belgaum, Bagalkot, Coorg and other parts of rural Karnataka.

"I visited the martyr's wives in their homes and I knew they needed utmost support and handholding," she says.

Next came an effort to organise cultural sensitization programmes as tribute to serving soldiers and solemnly celebrate martyrs in a civilian space.

"Especially in the South of India, the ignorance about the army is deep, people are not really conscious of the services, there is no sense of kinship," she says ruefully.

The response to the shows was very good as long as people didn't have to pay for tickets, she adds.

But she had to fight a different battle with the state government. The Central Government honoured her deceased husband with the Ashoka Chakra award that came with a medal, citation and a specified amount that got added to his pension.

However, Vasanth's home state Karnataka went by a Government of Mysore order, which offered a minimum of a one-time cash award, an annual amount and/or land to live on.

The State government sent Subhashini a cheque of Rs 20000, sanctioned an annual amount of Rs 800, and a figure just crossing Rs 1 lakh to buy land in Bangalore. She returned it pointing out that the state was still using 1971 wartime compensation amounts in 2014.
By this time, Haryana and Punjab offered Rs 25 lakh to their Ashoka Chakra awardees. A back and forth battle resulted in her being given a government land grant of five acres near Nandi Hills, which was already encroached before it reached her.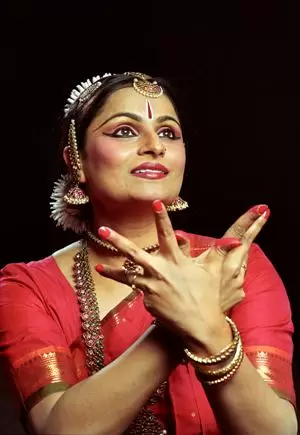 A trained classical dancer, Subhashini staged a play that she wrote on soldiers who die unsung in combat
The state government also informed her that in response to her question, the next Ashoka Chakra awardee will be given a lump sum of Rs 5 lakh, but this would not apply retrospectively in her case.

From her own experience she grasped that legal and financial help was crucial for the wives of jawans. With Pegasus Institute, she organized a three day camp for these women on Bangalore's outskirts where financial, legal, psychological advice was turned into active modules.

When Captain Ravi of Pegasus asked her what her goal was for them, she said, "Self-Esteem. Basically, women are still tuned to clean, cook and sew and look after your husband's home, this is taught to be both your world view and your role definition, especially in the army.

"When you lose your significant other, that role is partially gone. What can she do? It hits self-esteem. But there are immediate realities one needs to put a focus and learn to move on. The transition needs to be supported. I felt there was a vacuum there."

But an unexpected road block was that all the ladies who had received the educational scholarships chickened out last minute from the camp. They had not travelled alone ever.

Subhashini had put a condition. "You will have to travel un-chaperoned by your family and bring your kids."

Left with no choice, they came, and were received at the railway station.

The camp was complete with a counsellor, financial and legal advice, Bonfire, singing and dancing, English communication for the children. Games and bonding.

The women had never been allowed to have fun. They opened up and shared how the only time they had been invited for functions in their own town or village was as the martyr's mannequin.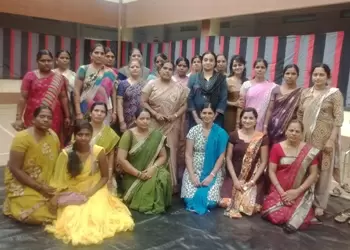 Subhashini with the wives of martyred jawans
This felt like the first time someone had thought of them as individuals, as human beings, since 1999. The next camp happened in Belgaum and by the time you read this, a film will be out on these women.

You can see how a 7th standard pass in Jamkhandi, near Belgaum whose husband was martyred, finished her education and is now a principal in a local government school.

How these women have been handheld to face up to the social stigma of never being invited for auspicious functions, of learning to laugh and dress up. Of learning to live, let go and move on.
An ongoing project is to send gifts on their birthdays as well as their child's. A woman's sensitive touch on this journey of finding a new identity.

"What we are looking at now is for these 30 women to be the change-makers who would help others. A live and dynamic process which must touch many many lives," says Subhashini.

Her four member team at the foundation works out of a small room in her parents' home, where she lives with her two daughters.

While she defied the 'widow' norms from day one, she has continued to share her husband's stories with their daughters, keeping him real.

She continues to take dance classes, is re-editing a book on Vasanth and is able to look at the pain from a distance.

As I exit, one line of hers keeps it real, "My understanding of a martyr is deeper today, I can see the lacunae inside and outside."

Trending Now: