Hyderabad's young team of 'transformers' surprise the homeless by giving them a makeover

P C Vinoj Kumar
&nbsp | &nbsp Hyderabad
30-August-2014
Vol 5&nbsp|&nbspIssue 35
Somewhere in Hyderabad a man with unkempt hair, wearing dirty clothes, and squatting on a footpath is approached by couple of youngsters, who quickly give him a bath, shave, and haircut before helping him wear a new set of clothes. Job done, they put a mirror in front of him, and the man can't believe what he sees. A smile begins to play over his lips, and he grabs the hands of the boys, 'the transformers,' and thanks them profusely for their act of kindness.

The youth are part of a team of volunteers with an NGO, Youngistaan Foundation, whose founder Arun Daniel Yellamaty is a former journalist.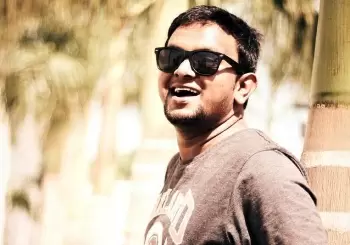 Arun and his team of volunteers are showering love on the homeless with their acts of kindness
Arun had heard sermons on love and kindness all through his childhood, but could see little of it demonstrated in real life as he saw the plight of homeless people on the streets of Hyderabad.

Nobody seemed to care for them. Hardly few even noticed the presence of those hapless souls on the sidewalks, clad in rags, with knotty, disheveled hair, begging, or loitering aimlessly.

Arun's epiphany moment came when few friends from a foreign country on a visit to the city were greatly moved by the condition of some of them, and did not hesitate to buy them food.

"I realized how we have hardened ourselves, and how these people we see on the streets need our care and attention," says Arun, who started voluntary work even while he was a reporter in Deccan Chronicle in 2012.

He always used to be concerned about the disadvantaged people. While doing his graduation in mass communication, he had formed a music band with some of his friends.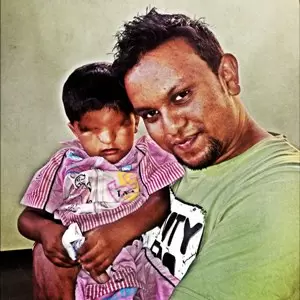 Arun with a child in an orphanage
Wherever they performed, the members of the band used to tell the youth who attended their concerts to do some community service.

Later, the members of the band decided to do some social work themselves and started feeding the poor.

Each member used to contribute money every week to buy food packets from a restaurant, whose owner gave a 50 percent discount on the bill to support their cause. They then distributed the food packets to people living in pavements and on roadsides.

Soon word spread about their good work and as the number of volunteers started growing, they began to feed more people, and at one point decided to cook their own food instead of buying it from a hotel.

Now they are feeding about 1000 people every Sunday. Their volunteers include both students and working professionals in the age group 18-30.

Each Sunday they gather at a house in Abids to prepare the food.

"About 70 volunteers are involved in the project. They work in groups. Each group is in charge of tasks like buying groceries, cutting vegetables, cooking food, and distributing the food packets to the poor," says Arun, who is now working in an IT company as a corporate communications professional.
The 'before' and 'after' photos of a homeless person who got a makeover from volunteers
Around 50 volunteers are with 'the transformers' project to give a makeover to street dwellers. "After giving them a wash and new set of clothes we also give them a hygiene kit that has a soap, shampoo, comb, toothpaste and brush," says Arun.

Another set of 60 volunteers are part of project 'Bright Spark.' Volunteers of this project visit five orphanages in the city every Saturday and teach school subjects, creative arts, games, and music to the child inmates.

The volunteers share the expenses incurred in these projects. "We spend around Rs.1 lakh every month on our various projects. People make voluntary donations of Rs.1000, Rs.2000 or whatever amount they could donate. Some also donate in kind for our food project," says Arun.

As for his long term goals, he dreams of building a home for the destitute and orphans where the inmates would receive food and skill training for supporting themselves.

At 28, marriage is not too far away for Arun. He admits he is looking for a girl who would share his passion for service.

(For more information on Youngistaan: Facebook.com/YoungHyd)


Trending Now: