A chartered accountant, after stints abroad, finds meaning in life in India's villages

Souzeina Mushtaq
&nbsp | &nbsp New Delhi
22-November-2013
Vol 4&nbsp|&nbspIssue 47
Some years ago, as a volunteer looking for "meaning" in his life, Aditya Natraj knew what he wanted to do when he saw a population equivalent to the entire population of Germany giving up the basic schooling in India.
Around 80 million children were dropping out of schools. "It was ridiculous," he says.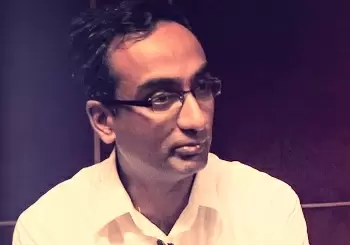 Aditya believes in equipping school principals with necessary skills to engage children in classrooms and control dropout rates
But education, he knew, was more of an opportunity than a privilege. Of eleven siblings, his paternal grandfather was among four who made it to the college. His own father was among 44 first cousins to attend college.
"There was no difference in the gene pool; it was all about opportunities," says Aditya.
His maternal grandfather, though having the opportunity to attend college, had no money to pay the fees. A stranger, taking pity on him, paid his fees. He managed to finish his education and ended up becoming the 2nd Chairman of LIC of India.
Aditya, who had the opportunity to study abroad, felt it was time for him to give back to the country.
He founded a mission to train principals to run schools in a better way and started Kaivalya Education Foundation (KEF), which has made a major impact in the field of education in India.
Born in Mumbai and brought up in Middle East, Aditya used to come to India once in two years to meet his grandparents in Bombay and Bangalore.
In 1989, he shifted to India to study his intermediate and college. This was the time when he was exposed to the real India. "It was a transformative experience. The difference between the rich and the poor lay bare in front of me," he says.
After finishing his B Com from Sydenham College of Commerce and Economics, Mumbai, Aditya worked in Chennai for five years as a Consultant with KPMG.
Yearning for the purpose of life, he started volunteering with different organizations. On weekends, he would teach orphans.
He then left to pursue his MBA from Insead, France. After finishing his MBA, he worked as a chartered accountant in London.
He returned to India in 2002 and joined Pratham, an NGO that provided education to the underprivileged children in the country.
In the aftermath of the 2001 earthquake in Gujarat, Pratham was operating across 14 districts in the State.
According to Aditya, restarting schooling was their priority. "The trauma was immense and the people were still dealing with the catastrophic experience. I thought schooling would give them a sense of catharsis," he says.
In his estimate, 85 percent of the teachers teaching in government schools in Kutch were not from the area. After the earthquake, they got themselves transferred to their home districts. So there was no one in schools to teach the children.
Aditya came up with the idea of alternative schooling, where he asked the youngsters to get together and teach the children. The program was implemented in about 600-700 villages.
It was during this period, in 2002, he had the opportunity of meeting Saurabh Patel, the principal of a government school. At a time, when most government school staffs were getting themselves transferred out of earthquake-hit areas, Patel had got himself transferred to a remote village in Kutch.
There were no local teachers and the literacy rate was the lowest in the state. This did not deter Patel, who restarted the school with the help of UNICEF, who provided him books and tents. The number of students went up from 83 to 127.
Amazed by one man's power to change the entire village, Aditya decided to equip school principals with skills to change the entire education system for good.
He feels the problem lies in promoting the senior-most teacher in the school as principal without proper training, as it hampers their ability to deal with administrative matters.

In his 5 years in Pratham, after visiting government-run primary schools across the country, he found 20 percent of schools functioned well because of their proactive principals. He decided to motivate the principals to improve the education system.
In 2008, Aditya launched KEF and began the first pilot program in Rajasthan's Jhunjhunu district where 100 rural school principals enrolled in a workshop on how to manage schools, motivate teachers and deal with children.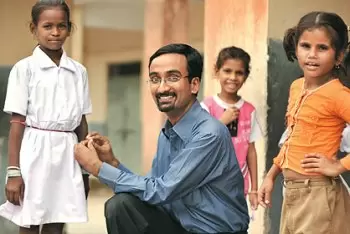 Aditya's team works in Gujarat, Maharashtra and Rajasthan
The Ajay Piramal Foundation funded the project.
Eventually, he expanded the Principal Development Leadership (PLD) projects with his team of around 400 people in Ahmedabad, Surat, Mumbai, Jaipur, funded by Michael & Susan Dell Foundation apart from Piramal Group.
The training curriculum for principals is divided into four parts- personal, instructional, organizational and social leadership.
In personal leadership training, the focus is on interaction with one's own self. In instructional training, the focus is on understanding and adopting progressive methods instead of corporal punishment in dealing with school children.
The organizational training emphasizes on the teamwork among the staff members, and social training stresses on the importance of right communication with parents.
Aditya is glad that the education scenario is improving in India and the number of dropouts has reduced to 13 million children from the whopping 80 million a few years ago.
"Children are taking interest in studies, owing to the new methods adopted by schools," he says.
He recalls an incident when a principal broke down in front of him. "He told me that his students do not want the bell to ring. Instead they want him to teach more. 'I wish you had come 20 years back, I would have benefitted more students', the principal told me," he says.
He has plans to expand the program all over India. A 40-year-old man today, Aditya says he is thrilled by his work.
"I have found the meaning of my life," he says.


Trending Now: