A poor Dalit farmer teaches corrupt cop an unforgettable lesson

Imran Khan
&nbsp | &nbsp Patna
20-June-2012
Vol 3&nbsp|&nbspIssue 24
Asked to pay a Rs.1,000 bribe, a landless Bihar farmer begged to differ. And he vented his ire by collecting alms and sending the amount to Chief Minister Nitish Kumar with the request it be paid to the corrupt police officer who had asked for it.
Instead of cursing the system and his fate, Saurabh Kumar alias Chabila Paswan, a poor Dalit farmer in Vaishali district, about 40 km from here, gathered his family and begged on the streets to collect the bribe money.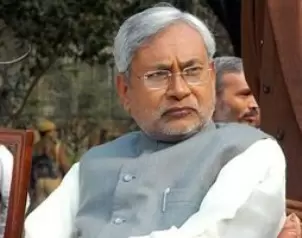 Paswan sent the money to the CM's office with the request that it be paid to the police official if "the law permits"
The intrepid Paswan, his wife and children even slung placards around their necks to tell people why they were collecting money.
"I was angry and frustrated after I ran from pillar to post to lodge a police complaint. Then this innovative idea to fight against corruption came to my mind. I decided to beg to collect money to pay bribe," said Paswan, recounting how he was asked for a bribe from the Katahara police post in-charge when he went to lodge a complaint about threats to his life.
"I was shocked when a police official demanded a bribe of Rs. 1,000 from me for lodging a complaint that I was being threatened by some powerful people to be killed. When I told the police official that I'm not in a position to pay bribe, he made it clear that it was not possible for him to lodge his case."
Paswan added that he sent the money to the chief minister's office with the request that it be paid to the police official if "the law permits" or be deposited in the welfare fund.
"I had purchased 10 postal orders of Rs.100 denomination each and sent to the chief minister by Speed Post in a closed envelope. The envelope also has a petition detailing my plight," said Paswan over phone from his village Halaiya.
He also told the chief minister that nothing moved without palms being greased.
Senior police and administration officials refused to comment.
However, Vaishali Superintendent of Police Upendra Kumar Sinha said he had heard about the case. "Police will inquire into the allegations of bribe," he said. - IANS
Wish to share your story?
Trending Now: