Azim Premji to sell Wipro shares worth Rs.1,530 crore to fund education
13-March-2012
Vol 3&nbsp|&nbspIssue 10
The Azim Premji Trust of Wipro founder chairman Azim Premji will sell 35 million shares valued at Rs.1,530 crore ($300 million) to fund educational activities of Azim Premji Foundation, which also runs a private university in this tech hub.
In a regulatory notification Monday, the trust said the amount raised through the sale of shares would be used to scale up the foundation's activities to improve the quality and equity in school education.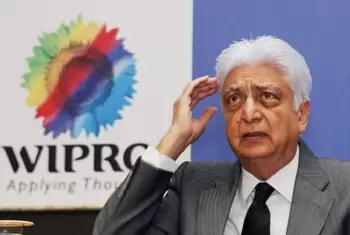 Premji transferred 213 million shares, then valued at Rs.8,846 crores, to the Trust in Dec 2010 (Photo: Saggere Radhakrishna)
At close of trading Monday, the IT bellwether's blue chip share of Rs.2 book value was quoting at Rs.437.15.
Premji, who still holds 78 percent of the Wipro's equity stock, transferred 213 million shares, then valued at Rs.8,846 crore (Rs.88.46 billion) to the Trust in December 2010, which accounted for 8.7 percent of the company's total shares.
"The foundation is scaling up its field programmes by establishing district and state-level institutions focused on capacity building of existing functionaries in the education and development sector," the trust said in a statement here.
The endowment will also use a part of the fund to scale up the university's programmes focused on research and teaching in education.
"In the next five years, the not-for-profit foundation aims to scale up six fold to 60 district and state-level institutions from 10, especially in the disadvantaged districts across the country," the statement noted.
Each such district, where the foundation will establish an institution will also have two 'demonstration schools'.
"The university will also scale up its teaching and research programmes over the next five years," the statement added. - IANS


Trending Now: