COVID-19: Dineout introduces vouchers to provide financial support to restaurants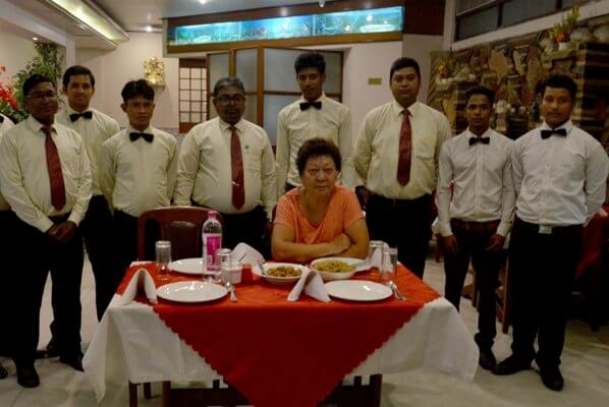 The COVID-19 lockdown has made it extremely tough for restaurants to pay for expenses, rent, salaries & more. To help them navigate through this turmoil, India's largest dining out and restaurant tech platform, Dineout has introduced "Restaurant Vouchers" that customers can purchase now and redeem later when the pandemic subsides.
Dineout has also started an online petition requesting the government to support the restaurant industry via employee unemployment pay cover amongst other restaurant needs as requested by NRAI.
Photo: IANS - for representation purpose only

India's food services industry currently employs around 7.3 million people. If lockdowns continue, 20% to 25% of the employee-base could lose their jobs.
The F&B industry and local restaurant businesses have been severely impacted amidst the nationwide shutdown to help reduce the spread of COVID-19. With an annual turnover of Rs 4 lakh crore, the industry could potentially hit total bankruptcy as it fights a long and hard battle against basic survival.
Dineout is a restaurant tech solutions platform that partners with 50,000 restaurants in 20 cities, offering discount and cashback on every restaurant bill payment among other benefits to customers.
A press release from Dineout said that restaurant vouchers can be purchased via Dineout on supportrestaurants.in available in Rs. 1,000 denominations which can be redeemed in the next six months.
Dineout will transfer the funds to the restaurants at no additional charges to ensure that restaurants continue to receive the crucial cash-flow to survive these trying times, and food-lovers get discounted coupons from their favorite eateries in town.
Beyond financial support from customers, Dineout has also started an online petition to support NRAI on change.org (https://www.change.org/ReliefForRestaurants), requesting the Finance Ministry and Government of India to help restaurants with employee unemployment pay cover, moratorium on upcoming statutory dues, delay in utility bill payments, holiday/temporary stoppage on EMI payments & interest, freezing rental dues & restoration of Input Tax Credit on GST for all restaurants.
Speaking on the initiative, Ankit Mehrotra, Co-Founder & CEO - Dineout said, "Restaurant Vouchers are a great way to keep the momentum of cash flow steady for restaurants without any additional charges from us. We urge food-lovers across the nation to do their bit for the restaurants they love and also sign the petition for the government to hear our voice."
Restaurant Vouchers can be purchased on the Dineout app or on web here - www.supportrestaurants.in –TWL Bureau