Dhoti issue: Uproar in Tamil Nadu Assembly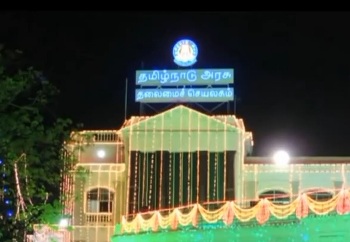 The denial of entry to a sitting judge of the Madras High Court and two senior advocates by the Tamil Nadu Cricket Association (TNCA) Club for wearing a 'dhoti' was raised in the state assembly Monday.
Members across party lines condemned the incident and urged the government to take legal action against the club.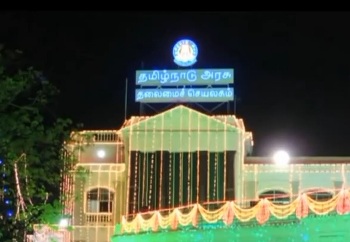 Tamil Nadu Assembly (File Photo)
Speaking on the issue, DMK's M.K.Stalin said such a practice is followed by many clubs like the Gymkhana Club, MCC Club and the Boat Club.
He said that to encourage the youth to wear the traditional Tamil dress, a dhoti day is organised by the state run Co-Optex.
Stalin said significant contributions have been made by dhoti-clad people for the country.
The TNCA Club recently denied entry to Justice D. Hariparanthaman and two senior advocates for being clad in a dhoti. They went to the club at an invitation to attend a book release function.
The book "Legal Fraternity Embraced Me" was authored by former acting chief justice of Madras High Court Justice T.S. Arunachalam.
DMDK member V.C. Chandhirakumar said wearing dhoti is part of Tamil culture and urged the government to take action against the club.
Similarly, A.Soundararajan of the CPI-M condemned the incident as shameful.
Responding to the views of the members, Minister for School Education K. Veeramani said the government will consult the legal department on the matter and take appropriate action.
He said the clubs are registered under Societies Act and have their own by-laws. - IANS