The stranger on the highway
My Good Deed

He must have been in his early twenties. He was walking with slow, unsteady steps. I stopped to ask him for directions to the town I was driving to. He tried to be of help, but couldn't guide me well. It was a hot day and he looked fatigued.

He said he himself was new to the place. Then, with a bit of reluctance, he asked me if I could drop him in the next junction, pointing to an overbridge about a km away on the highway.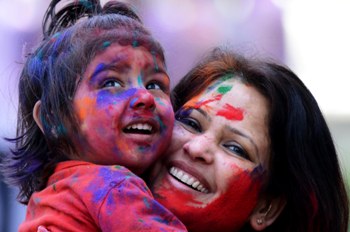 The stranger had a smile on his face as he went his way (Photo for representation purpose only. Courtesy: Indian Photo Agency)
I normally don't give lifts to strangers. But this young man had a melancholic look about him that moved my heart.

He seemed broken-hearted. I asked him where he had been to and where was he headed to. He said he had just attended an interview for a job, his elusive first one.

He did not get the job. He had a diploma in electrical engineering. He was from another town and was staying with his brother here.

I decided to cheer him up and asked him to get into my car. As I drove, in the two minutes we had, I told him not to feel disheartened. Things would work out fine, I insisted.

I had gone through a similar phase in my life, I told him. But things eventually turned out fine. I got a job, and moved from one job to another till I reached a comfortable level. Now I am leading a contented life.

He was grateful. He thanked me repeatedly as he got down from the vehicle.

One last time, I repeated the words, "Mark my words, you will be a successful person."

He smiled, and I knew he had got the message. (The Author wishes to remain anonymous).

Editor's Note: If you wish to share any of your experiences when you have played a Good Samaritan, write in to the Editor at [email protected] The best anecdotes will be published.