The hometown of showbiz does not make all those going there feel at home

Surekha Kadapa-Bose
&nbsp | &nbsp Mumbai
29-June-2012
Vol 3&nbsp|&nbspIssue 26
It's not for nothing that Mumbai has been idolised as the quintessential city of dreams and dream-makers. Besides being India's financial capital, it is also the hometown of showbiz that attracts a lot of talent from small towns every year.
Though the latest provisional Census data reveals that the overall migration has reduced – the city has added only about half a million to its population between 2001 and 2011 – what these figures don't tell is that the influx into the glamorous world of Bollywood, television, fashion and advertising industries hasn't ebbed.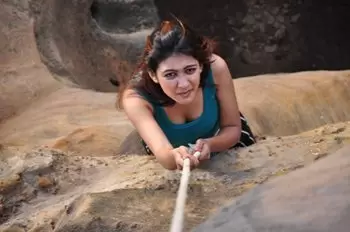 The climb to the top is not easy. Bhumika Brahmbhatt had seen it all (Photos: WFS)
Every day, hundreds of newbie actors, writers, technicians come to tinsel town in the hope of becoming the next Deepika Padukone or Zoya Akhtar.
But as the popular 1950s Hindi film song goes: 'Ai dil hai mushkil jeena yahan, zara hatke, zara bachke, yeh hai Bombay meri jaan' (Oh my heart, it is tough living here, be careful, this, after all, is Bombay).
No one can vouch for the truth of these unforgettable lyrics better than Hindi TV serial actor Garima Shrivastav, who came to Mumbai from Allahabad in Uttar Pradesh about seven years ago with her script writer husband, Yogesh Vikrant.
She recalls, "The first hurdle was getting used to living in a one-room tenement and sharing it with five others! Coming from a city like Allahabad, where in most regular homes each member of the family gets a room to themselves, this was a real shocker. It also required a lot of adjustment, sacrifice and understanding the needs of those with whom we shared a roof."
Shrivastav has been a part of the cast of popular prime time soaps like 'Rahe Tera Aashirwaad' (Colours) and 'Parivaar - Kartavya Ki Pariksha' (Zee TV), and is currently working in 'Choti Bahu' and 'Phir Subah Hogi', both on Zee TV.
As a newcomer in the city, though all the adjustments were for her to make, she had the advantage of age and experience on her side – she was in her mid-20s when she came here.
Moreover, Shrivastav says that having her husband and elder brother-in-law, Shantibhushan Singh, a TV serial writer, there to guide her through the transition and shield her from cons and other "unwanted elements" that inhabit the glam world was helpful.
That wasn't the case with Ahmedabad-resident Bhumika Brahmbhatt. Barely 20 and with no real friends except for the few she had made while hosting a cookery show in her hometown, this young "struggler" was taken aback with the fast-paced Mumbai life when she landed about a year-and-a-half back.
She says, "Friends whom one meets few times back home, change when you come to live with them. This is especially true if they are in the same profession. The insecurities of the industry get to everyone."
Such was her situation that besides looking for quality work, within two months she was out on the streets searching for a place to live, too.
"Adding to all the tensions was the culture of this city where people are warm but in an impersonal way. That is when homesickness really hits you hard and you are tempted to go back," explains Brahmbhatt, who has worked in a reality show, essayed a small role in a daily soap, 'Hamari Saas Leela' (Colours), and done some modelling work. She is still waiting for a "real break".
Feelings of loneliness and depression are common for those living alone in a big city, but it can lead to dangerous circumstances for those trying to find a foothold in the entertainment industry.
In their desperation for work and a better life, many get trapped by fake agents and talent hunters. Elaborates Brahmbhatt, "Networking is necessary but it has its own hazards. Cons on some social networking sites woo girls with promises of job offers. But after one or two unsavoury incidents one starts recognising who is a fake."
For most strugglers, there is no regular job but the one thing that's constant is the financial crunch. Not to say that they are completely on their own as they try to make ends meet.
Back home, parents and elder siblings do understand the struggle and even though many may have distaste for the profession they ensure that at least the basic necessities are met. Yet, every rupee needs to be spent judiciously – for instance, instead of taking an autorickshaw or bus from the local train station a two- to three-kilometre daily walk back home is common.
Of course, old-timers, who have made the city their own, like writer Anuradha Tiwari know a thing or two about getting over tough times. "When I came to Mumbai from Delhi way back in 1996, I knew it was good to know the city one is migrating to, so in a sense I was actually well prepared for this city," says the writer who has penned the screenplay of popular films like 'Fashion' and 'Jail'.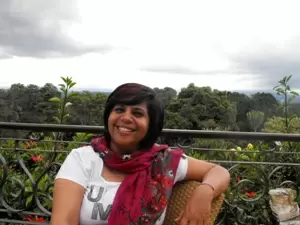 Anuradha Tiwari has travelled the path too
Here's what she did: While studying in Delhi, Tiwari made some good contacts in Mumbai and only landed up in the metropolis with a group of friends. Staying as a paying guest with two male friends did raise a lot of eyebrows at that time "but in a new place one learns to ignore several things".
Tiwari, who is presently working on debut directorial venture, adds, "As long as one is grounded, focused and knows how to go about getting what s/he wants, migrating to any place needn't be a problem. And Mumbai is still the safest city and so single girls do feel secure travelling home after late night shifts."
For work, security, professionalism, success and money there is no better place than Mumbai. But there's a price to be paid – learning to live in small spaces, travelling crazy distances for work or trying to fit into its cosmopolitan culture. After all, 'Yeh hai Bombay meri jaan…' - Women's Feature Service
Wish to share your story?
Trending Now: