The slayer of dacoits to capture your fascination through the internet

Kavita Kanan Chandra
&nbsp | &nbsp Mumbai
12-November-2010
Vol 1&nbsp|&nbspIssue 11
It happened way back in the seventies. Two ferocious looking dacoits, galloping on horses, storm into a remote village of 500 people. They plunder and loot to their heart's content with not a single villager raising a murmur of protest. For that was the kind of terror that Chambal dacoits struck at that time.

But there was one man 'Bahadur', aptly named the brave one, who challenges the villagers. How could two dacoits get away so easily and why couldn't they help themselves, he asked. Son of a dacoit Vairab Singh, who died in a combat, Bahadur was raised by a police officer Vishal. So he forms 'Nagrik Suraksha Dal' (Citizen Security Force) that aids police in combating dacoits.

This was the first story of the comic book series 'Bahadur' written by Aabid Surti and illustrated by Govind Brahmania. Bahadur attained a cult status in the seventies. "I conceptualised this superhero keeping in mind the idea of self-sufficiency promoted by Gandhiji," says Aabid Surti.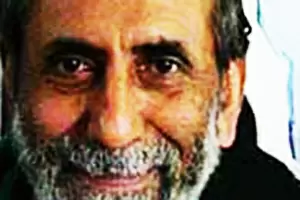 Return of the hero: Bahadur of Indrajal Comic book fame is set to make a comeback with his creator Aabid Surti keen on portraying his hero tackling modern-day menaces like terrorism
More than the fear of bandits, it was the lack of communication facilities in those times that forced the villages to watch their houses being looted. "There was one police station between hundred villages and that too in treacherous ravines. It was very difficult for people to inform the police. There was no point in just blaming the Government or the police but the people had to organise themselves and have unity so they could manage to defend themselves," says Aabid.
So to inspire the villagers, he created Bahadur and dressed him up in saffron kurta – to denote India- and jeans – to mark progress. The comic hero was so popular in the seventies that there was even a 'Bahadur club' in San Francisco, where a comic was sold for hundred dollars.

Since the current generation is not aware of Bahadur's heroism, Sethu from White Lotus film would be re-launching it on the internet soon. It's a coincidence that Govind's son, Pramod Brahmania, an ardent Bahadur fan would be recreating the magic this time.

"Initially we would start the comic with one page weekly to create curiosity. Later we would portray Bahadur tackling recent problems like terrorism," says Aabid, who was born in 1935 in Surat, Gujarat. A man of several talents, he is a painter, and a prolific writer. With 80 books to his credit – they have been translated into various Indian languages - his oeuvre includes fiction, non-fiction, travelogue and children's literature. He is also a screen play writer, playwright, cartoonist, painter and documentary maker.

Recipient of a National award in 1993 by the Indian Government, he also won critical acclaim for his innovative technique of 'mirror collage' in Japan. His famous cartoon strip, the simpleton 'Dabbooji' has been running uninterrupted for 30 years.

National integration and religious harmony echoes in the works of Aabid's work, who migrated to Mumbai in 1944. His childhood was spent in the congested alleys of Dongri and Bhendi bazaar, where he had a ringside view of the underworld formation in the sixties.

Trending Now: