What drives and what ails Indian family businesses
16-November-2015
Vol 6&nbsp|&nbspIssue 46
Title: Indian Family Business Mantras; Authors: Peter Leach and Tatwamasi Dixit; Publisher: Rupa; Pages: 252; Price: Rs.595
True to its title, the book summarises the spirit of Indian family businesses. It has not only captured the positive side of family-run business but also highlighted the various challenges faced by such companies.
The book, written by family business expert and a partner at Deloitte UK, Peter Leach, and Tatwamasi Dixit, Vedic scholar and family business consultant, clearly indicates the traits of family businesses in India.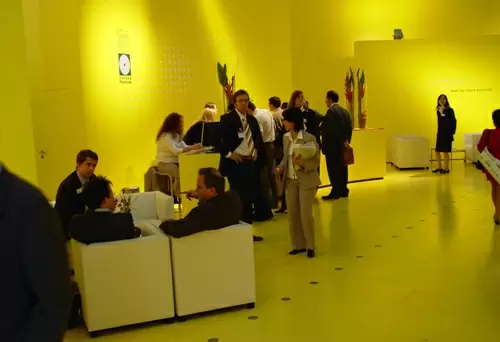 The book has said Indian family businesses are unique and have their own governing characteristics (Photo: FreeImages.com/ Mihai Eustatiu - for representational purpose only)

It speaks about how family business helps to easily identify the talent in the top management as these people are mostly family members themselves. On the other hand, the book highlights how members often get complacent and businesses nosedive.
The authors have also highlighted how disputes between siblings lead to destruction of family businesses. Once a dispute arises, the focus of energy is on resolving it rather than on the business.
It says flexibility in thinking and the spirit of give and take are essential in resolving disputes, rather than becoming involved in indirect communications which can deepen misunderstandings, resulting in disputes leading to destruction.
It has analyses of some of the top Indian business families including Tata Group, Biocon, Ranbaxy, Murugappa Group, GMR Group, Termax and Godrej among others.
The book compared how the Western world has in the last five centuries witnessed tremendous wealth creation, and family businesses have thrived.
Good family governance is fundamental to foster good corporate governance, it explains.
While globalisation has brought new perspectives to the Indian system, human values and family traditions remain at the fulcrum of family businesses in India.
"Family enterprise has been one of the most prevalent and resilient business forms over centuries and across continents. It represents a cornerstone of the world economy and, according to some estimates, family-managed businesses generate well over half the world's GDP," the book says.
There are many family businesses worldwide but Indian family businesses are unique and have their own governing characteristics.
They showcase a distinct, ingrained value system that includes the socio-political concepts of Sama, Dana, Bheda and Danda - Hindu philosophy's four approaches to human interaction, it says.
But the book also said Indian family businesses are in difficult times as many family businesses with aging patriarchs are having to face up to pressing decisions about what should happen next.
Many next-generation family members are attending universities and business schools in Europe, Britain and the United States, and are returning home to experience a severe disconnect between what they have learned and family business practices in India.
Successful family businesses tend to be stable structures. They are often durable, low-profile, profitable and niche enterprises that shun publicity. Commitment and a stable culture lie behind the fact that family businesses are generally very solid and reliable structures - and are perceived as such in the marketplace.
It says Indian family businesses have traditionally been dominated by men and although this is beginning to change, progress is slow and tentative, with gender issues continuing to cause significant tensions and inefficiencies in India's family-owned companies. - IANS
Wish to share your story?
Trending Now: