With women grassroots leaders outnumbering men, Jharkhand is witnessing a change for good

Saadia Azim
&nbsp | &nbsp Ranchi
05-April-2013
Vol 4&nbsp|&nbspIssue 14
Despite a promising career in law, Dorothiya Dayamani Ekka opted to work for the development of her village. She had completed her bachelor's degree in law from Ranchi University, Jharkhand, and had been inducted into the Ranchi Bar Association.
She had even applied for a seat to pursue a Master's degree in law when she decided to give it all up and tread a different path.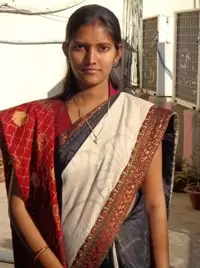 Women leaders like Shalini Gupta, who heads the Domchach block, are taking people's causes with great passion (Photos: Saadia AzimWFS)
Having contested the panchayat elections from Ara village in the Namkum block of Ranchi district in 2011, Dorothiya is now the 'mukhiya' (village head) of Ara and is focused on providing sustainable employment for the women of the village.
"Women do not find jobs easily because men are still preferred when it comes to employment. But they have tremendous potential, and if their natural skills are honed, they will excel in activities like kitchen gardening, poultry rearing and cattle breeding.
We are working to develop small operational business models that will prove profitable for this village," she explains.
Today, the political scenario at Ara is in favour of women. Women head its nine wards and the village panchayat samiti has just one male representative.
"With women in positions of power, it has been easier for other women here to build up their home businesses. It is not just making them self sufficient but also working for the overall progress of the village," says Ellen Ekka, a health worker in the area.
Like Dorothiya, Shalini Gupta, who heads the Domchach block in Koderma district, is another inspiring grassroots leader.
She is a vocal anti-corruption campaigner and along with her team of village women representatives, keeps a keeps a sharp eye on the working of the anganwadis (government-run mother and child care centres in villages) in the area and tracks government schemes and funds that come to the panchayats.
This English graduate, who also has a diploma in software, has been able to bring to light the underhand practices of a corrupt Child Development Protection Officer, whose demands for money from anganwadi workers led to his arrest by the enforcement department a few of months ago.
Shalini and her vigilant colleagues want to make Domchach corruption free. Remarking on their commendable work, Dr Vishnu Rajgadia of the Jharkand Panchayat Women Resource Centre, which works to develop the capacities of women panchayat leaders in the state, notes, "This is a great effort from the women, not just because they have become the guardians of good practices but because they have been able to check corruption in the area to a large extent through a self monitoring process."
In 2011, Jharkhand had witnessed panchayat elections for the first time in three long decades. The Jharkhand Panchayat Act, 2005 has a provision for 50 per cent women's reservation.
But history was created when women contested and won in 56 per cent seats - the highest in the country. Observes Rajgadia, "Interestingly, women also contested from unreserved seats as well and won handsomely. This has helped build up their confidence and they can now think of wresting their due position in local politics."
If the outstanding work of leaders like Dorothiya and Shalini is any indication, then women leaders are bound to outnumber their male counterparts in the years ahead.
Of course, it is not just a matter of getting elected. Today these grassroot women leaders have come together to form a core committee to demand a greater role in policy-making.
Their aim is to overcome the various bureaucratic hurdles in the implementation of developmental schemes.
Recently, over 31,000 women leaders participated in a rally at Ranchi's Morabadi grounds, after which they handed over a charter of demands to the Jharkhand governor.
The rally had been organised by the Panchayat Mahila Shakti Abhiyan, a platform that gives them an opportunity to brainstorm on their ground realities and work towards resolving problems together, with support from the central government's Panchayat Mahila Evang Yuva Shakti Abhiyan.
Their charter of demands lists, among other issues, equal wages for women workers in every field; women help-desks to provide police, legal and social support at block offices; property and land rights for women; and 50 per cent seat reservations for women in the legislative assembly.
Dr Rajgadia, who is presently working with UNICEF and the Panchayati Raj Department of the state government on behalf of the Panchayat Mahila Shakti Abhiyan says, "With more power at the local level, grassroots issues gain importance and elected representatives can devote their work for the development of the area."
In Shalini's Domchach block, women representatives are concentrating on effectively running the anganwadis. The recent incidents of corruption in the disbursement of cycles and scholarships for village students prompted the panchayats in the block to intervene.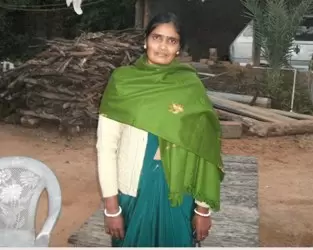 Putul Tigga, head of Brombai panchayat, has restored a once defunct water tank, which can now store one lakh litres of water
"We need the panchayats to play a proactive role. We live here and know the people well. Why should elected bodies not be given the control to implement schemes for our villages?" Shalini asks.
Rahini Bibi, bock head of Danda (Garwa), has faced a similar challenge. According to her, when cycles for students were earlier being distributed at the district level, evidence had emerged of non-existent beneficiaries being included.
"Now that cycles are being given at the block level, we can ensure that only those who truly fulfill the criteria get to benefit from the scheme," she says. A high school drop out, Rahina is now pursuing her own education while working to get a girl's college sanctioned for her block.
Women-headed panchayats are now taking seriously issues that were once dismissed as "trivial".
For instance, Archana Mahato of Muramkala Panchayat in Ramgarh block of Ramgarh district has taken up local irrigation. Thanks to her efforts to get wells dug in four villages, vegetable cultivation in these villages has increased.
If Archana has got wells built, Putul Tigga, head of Brombai panchayat in Ranchi district's Mandar block, has ensured that a once defunct water tank in the premises of the government hospital can store one lakh litres of water. Today, it supplies water to local homes every day and on time.
Another success story has been that of Shruti Deogam, the block head of Ghatshila, who has revived the Tussar silk thread mill in the area by organising self-help groups to start a small mill at the panchayat office itself.
These are all instances of incremental but significant change brought about through the efforts of committed panchayati raj women leaders.
They know they have a long way to go, but the process has begun well and is now unstoppable. - Women's Feature Service


Trending Now: