A Punjab college takes proactive steps to eliminate use of paper in campus

Ritika Sharma
&nbsp | &nbsp Nepra
15-March-2013
Vol 4&nbsp|&nbspIssue 10
At a time when the world is increasingly moving towards paperless offices, the campus of a Punjab-based educational group is 75 percent on the way there. Not only that, there is heavy reliance on social networking sites and new media applications for communicating between students and teachers.
"Today, we are 75 percent paper free. We have come up with more ideas to totally eliminate the use of paper to the extent possible," said Anshu Kataria, chairman of the Aryans Group of Colleges (AGC), located in Nepra village, about 35 km from Chandigarh.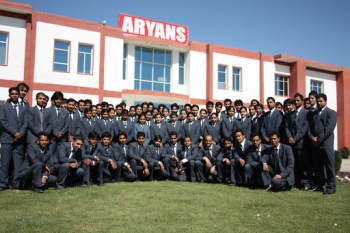 The Aryan college has achieved 75 percent paper-free status
Thus, instead of crowding at notice boards, AGC students reach for their smartphones for information on upcoming events, notices, class schedules and even date-sheets.
They also access their smartphones or switch on their laptops and computers whenever they want to organize seminars and the like or want to inform their teachers about taking leave.
All this not just makes the campus appear technologically updated but has also dramatically reduced the use of paper.
"Every single paper tells a tale of trees being cut and the maximum amount of paper is being used by educational institutions. When we have technology at our disposal and all the students have smartphones and laptops, why not use them instead, in whatever way possible?" Kataria asked.
The campus and the hostels are also wi-fi enabled.
"Communication mostly takes place through laptops or smartphones, via mails and social networking sites like Facebook and Twitter. We are also in the process of starting video calling through Skype and Google Plus among teachers and students. We are holding special sessions with students and teachers of various streams to motivate them to avoid using paper," Kataria stated.
Circulars, notices and other paper forms of disseminating academic information and keeping students' records have been already replaced by e-mails, text messages and video chat technologies like I-Chat and Skype.
"I am proud of my college and I am sure other education institutions will also be encouraged to follow us. Merely celebrating environment days will not help; rather initiatives like this make you feel at every point that you are doing something for your environment," says Waseem Khan, a hosteller who is studying for a masters in business administration.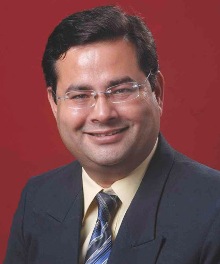 Anshu Kataria, chairman of the Aryans Group of Colleges
"This is a way of doing our bit towards saving the environment. Apart from reducing the use of paper, this will make the entire system of our college very transparent and even our parents will be able to access information about us to evaluate our progress," said Harpreet Kaur, a final year BBA (bachelors in business administration) student.
AGC even plans to execute the weekly and monthly examination online wherein students will take the tests on the computers with instant evaluation that displays the result as the test ends.
The records of the students' attendance, the exam scores and other vital information are also planned to be made available online so that these are accessible to students, parents and the teachers at just the click of a mouse.
Located on the Chandigarh-Patiala highway, AGC imparts education in various fields including engineering, management, computer science and nursing. - IANS

Trending Now: