How Sourabh Sisodiya's Success Journey Inspired Him to Give Back to the Trading Community
Don Higgins
&nbsp | &nbsp
14-October-2023
Vol 14&nbsp|&nbspIssue 41
Coming from a family of jewelers, few expected Sourabh Sisodiya to venture into indices trading. Despite this, the options trader became one of today's most successful stock market professionals, having graduated from the University of Mumbai with a Bachelor of Engineering in Information Technology, becoming a CFA Charterholder, and co-founding the quantitative research and trading firm Quantify Capital. Today, he's a trader many look up to because of his impressive qualities, including emotional discipline and strong risk management.

Similar to other stock market prodigies, such as Sankarsh Chanda—who amassed a Rs 100 crore net worth at age 23, founded the fintech startup Savart, and aims to help many people make better investments—Sisodiya has his way of giving back to the trading community inspired by his success journey. Below is a deep dive into his story: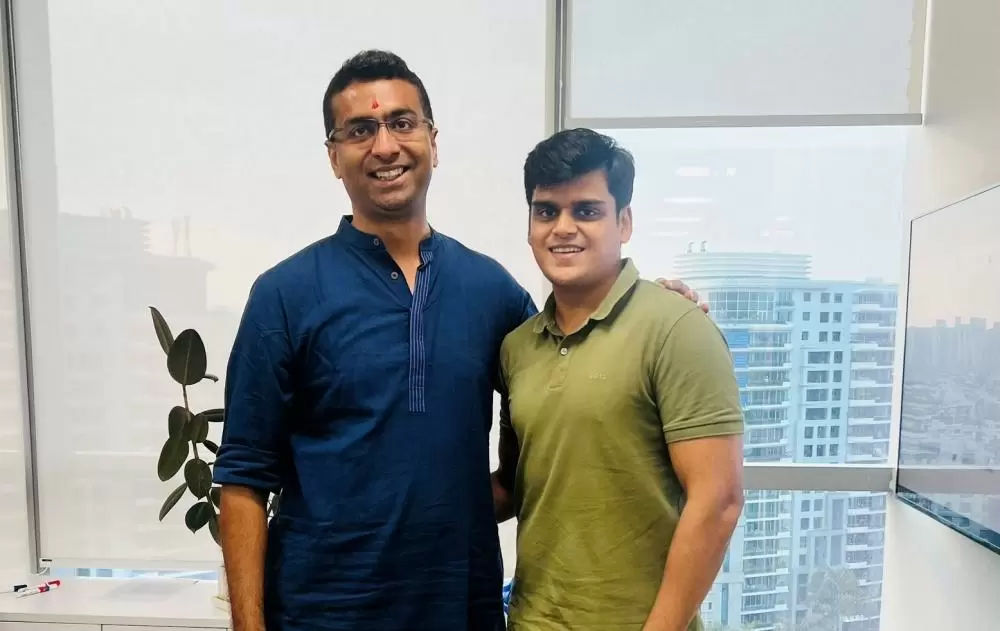 Sourabh Sisodiya's Success Journe
y
Seeking continuous learning about trading
Sisodiya's interest in trading started at 10-years-old when he overheard a family friend, a derivatives trader, talking about his multi-figure profit through options trading. This urged Sisodiya to learn more about trading online, where he came across Warren Buffett. The investing legend is known for his mantras that help lead traders to success, like "Be fearful when others are greedy, and greedy when others are fearful," referring to how fear controls traders during market crashes, and greed dominates when the market rises.
Sisodiya also read "The Intelligent Investor" by Benjamin Graham—which contained strategies for successfully using value investing in the stock market. Then, he moved on to getting internships related to trading to gain experience. In his prime, Sisodiya continues learning by regularly discussing and sharing strategies with fellow traders. Through his penchant for learning, he consistently improves his knowledge for further trading success.
Using efficient trading strategies
Once he learned and gained trading experience, Sisodiya formed his own strategies. One is observing the daily price actions on various indices by taking screenshots. This lets him compare day-to-day movements and make trading decisions accordingly. He also developed Snorlax, his proprietary intraday theta eating strategy. This shows the intraday trend for the index based on historical data, the opening, and a handful of intraday price patterns. Based on these signals, he creates skewed delta positions and implements stop-loss measures.
These strategies serve him well, as those
trading indices
rely on price movements that are affected by supply and demand, economic and political events, and market news. Meanwhile, major global indices can be impacted by investor sentiment toward specific sectors or stocks. This is why it's essential to keep updated with such factors, which Sisodiya effectively does so by taking screenshots and using Snorlax. In doing so, he relies on his skills and technology to help him make trading decisions.
How Sourabh Sisodiya is Giving Back to the Trading Community
Finsense
Now that Sisodiya has gained trading experience and has had steady success, he's helping others do the same. To do so, he helped create the
education technology startup
Finsense. Its goal is to spread financial literacy by enabling interested participants to complete self-paced courses about financial markets. These contain real-life examples and case studies to help them learn about making independent investment decisions. With this, he empowers future traders to make informed decisions and achieve success.
The Trade Room
As mentioned above, Sisodiya continuously learns by discussing strategies with fellow traders in the community. He does this through another project he helped build: The Trade Room. This is a co-working facility for stock market participants, where they share ideas to create a community of disciplined and well-informed traders. As a result, he can slowly build a space where beginner and experienced traders can learn from one another.
Sourabh Sisodiya's success didn't stop him from expanding his knowledge, using efficient strategies, and helping other traders succeed. Given his current projects, the young stock market prodigy will surely help more traders become like him.
This article is contributed by a third party. The views and opinions expressed within are solely those of the author and do not represent that of The Weekend Leader

Trending Now: