Star couple's daughter Ahana Deol to design for a cause
28-January-2012
Vol 3&nbsp|&nbspIssue 4
Fashion designer Ahana Deol, daughter of veteran actors Hema Malini and Dharmendra, is set to put her design instincts to good use for a cause. She will design for a beauty pageant being organised to help families of martyrs from the Indian army, and underprivileged kids.
The grand finale of the pageant, Indian Princess, will be organised by Sunil Rane, in Mumbai March 9.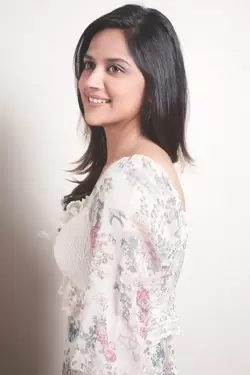 Ahana readily agreed to be part of the event when told about the cause (Photo: IANS)
Ahana, 26, says the cause behind the event propelled her to give her nod.
"It's always an amazing feeling to be part of a wonderful cause and this is the only reason which propelled me to associate with the event. Sunil Rane, who is also a family friend, shared the whole idea behind the event, and I said 'Why not'," Ahana said over phone from Mumbai.
Ahana, who designs under her label Divinorum, has been selling casual clothes for the past two years. But this will be the first time she will enter the commercial fashion arena through this platform.
"I am designing a gown for the show-stopper who will be among one of the participating girls in the pageant. Also, this is the first time that I am stepping into commercial line with a gown in crochet fabric with lot of rust, olive and green colour splashed on it.
"This will be cocktail gown, which a young girl would generally prefer to wear on an evening outside," she added.
While fashion enthusiasts will only get a glimpse of her new line, the complete collection will be available through her brand Divinorum.
"I am launching a website for my brand in March this year, and my collection also encompasses accessories like eco-friendly bags, scarfs, caps and many other things," she said.
Asked about her plans to participate in any of India's many fashion weeks, she said: "I am open to fashion weeks also, but as I said, I am not much into commercial designing so I will take time to actively be the part of some major fashion events." - IANS

Trending Now: