The BSF Wives Welfare Association has reached out to several women needing help

Aditi Bhaduri
&nbsp | &nbsp New Delhi
22-July-2011
Vol 2&nbsp|&nbspIssue 9
Navin Devi's world fell apart one fateful day in 2009 when she received news of her husband's death. They had been married for 12 years but for much of their married life they had been forced to live apart. Her husband, a 'jawan' (soldier) with the Border Security Force (BSF) was invariably posted in the border areas, a long way from their village in Haryana. And so they lived, with Navin looking after the home and their son, and counting the days to the brief spell that would re-unite her with her husband, whenever he visited home. Then one day, she was told that he would no longer return.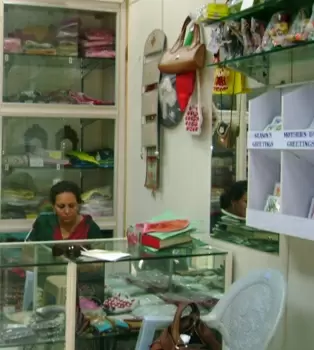 Livelihood ensured: Navin Devi, a BSF widow, is employed at the BWWA shop in Delhi (Photos: WFS)
In a strange way, as if her husband stepped in once again, help came her way - through the BSF Wives' Welfare Organisation (BWWA). Navin today earns a livelihood for herself and her family through a store opened by BWWA in the CGO complex in Delhi that houses several government offices. She runs the shop along with Nanumaya Thapa, widow of another constable with the BSF and a mother of two little girls.

India's borderlands, over which the BSF stands guard, are varied and often hostile in terms of living conditions. Kutch in Gujarat is as different from the hot, humid, thickly forested borders of the Northeast, as it is from the freezing heights of Kashmir. Because of the inhospitable terrain and the nature of their work, there were many casualties in the BSF, many of which may not even be directly linked to action. The whole rationale for BWWA was to give the families of these personnel a sense of security and a feeling of having an extended family within the BSF.

Since its establishment in 1992 on the principle 'Women for women', the BWWA has been engaged in promoting the welfare of hundreds of women - wives of retired, deceased, disabled and serving personnel of the BSF – by making them self-dependent. It gives vocational training on skills like making 'agarbattis' (incense sticks), packaging biscuits and spices and tailoring garments for women and children.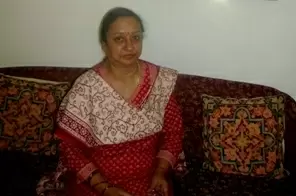 Dynamic president: Anjali Shrivastava, who took over as President of BWWA in August 2009, is keen on helping the BSF widows
The wife of the director general of the BSF traditionally becomes the president of the BWWA and it is she who gives direction to the organisation. The present president is Anjali Shrivastava, the wife of Raman Shrivastava, who took over in August 2009 and has since been systematising and documenting the work of BWWA.

Shrivastava realised that if BWWA has to perform its role, the principle of inclusiveness was essential. Involving the wives and children of constables on an occasion like the BSF Raising Day, in which only officers' families traditionally participated, was one of the steps she took to further this. She was also determined to raise awareness about social issues, so she ensured that both Health Day and Environment Day were celebrated across BSF battalions, with the latter marked by large-scale tree planting initiatives.

BWWA has even arranged marriages for 42 BSF widows. Women like Shilpa Chowdhury Mandal, the widow of Manwar Hussein Mandal, who is today happily married to Ukhandi Verma of the 77 Battalion Tripura Frontier. Children too have been looked after, through scholarships and special talent spotting programmes.

Says Anjana Gupta, wife of Virendra Gupta, Inspector General (Personnel), who is the secretary of the organisation, "At the end of the day it's a very satisfying experience. Families of BSF personnel know that somebody cares for them." - Women's Feature Service


Trending Now: