'Women are enablers of sustainable development, peace and security'
Rakhee Bakshee
&nbsp | &nbsp Delhi
04-August-2014
Vol 5&nbsp|&nbspIssue 31
Lakshmi Puri is Assistant Secretary-General of the United Nations and Deputy Executive Director of UN Women, the United Nations entity for gender equality and the empowerment of women.
Directly responsible for the leadership and management of the Bureau for Intergovernmental Support, United Nations Coordination, and Strategic Partnerships, she has been working for many years now to ensure inclusion of gender perspectives in trade, agriculture, environment and climate change, and food security.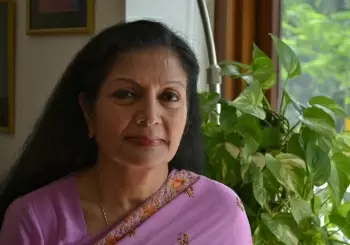 Lakshmi Puri strongly believes that women are enablers, and not just beneficiaries, of sustainable development, peace and security (Photo: UN Women)
As the current Acting Head of UN Women her commitment to furthering the women's rights agenda has only become deeper and more focused. In a one-on-one, Puri talks about the need for mainstreaming gender issues, Indian women's expectations from the new government and a four-point outline to effectively combat violence against women.
Q: In the last couple of years, concerns over gender related issues have been rising steadily. What is your view on this development? What measures are being taken to give a fillip to women's agency?
A: Not only in India, but around the world, gender equality and women's rights have become central issues. I would not like to use the word "concern" because that would be a negative spin on what is considered as the biggest project for humanity in this century.
Women have been recognised as enablers, and not just beneficiaries, of sustainable development, peace and security. Their well-being and empowerment has a direct impact on all these aspects.
Of course, we need to do a lot of work on mainstreaming gender issues. The strength of women has to be rightly understood and utilised so that they can effectively contribute to the progress of the family, the community, society and ultimately, the nation.
The very fact that an agency like the UN Women has been created indicates that the international community sees the issue of gender equality as a priority. What is required is linking women's agenda with poverty eradication programmes, economic growth, environmental sustainability and development.
Q: How do you perceive 'women's empowerment'?
A: For me, it is about dignity, or 'samman', as it is called in Hindi. Women should be able to freely assert their autonomy and exercise their choice.
Q: Do you think the newly-elected National Democratic Alliance government is serious about furthering women's rights in India?
A: A recent survey listed women's safety as one of the key issues that the people of India feel their government needs to act on. Undoubtedly, they want their elected representatives to deliver on gender equality and ending violence against women.
So far, the government has shown every intention of prioritising women's rights and issues. From Prime Minister Narendra Modi, who has talked about the need to accord Indian women with the dignity they rightfully deserve, to Finance Minister Arun Jaitley, who has spelt out the same in his Budget speech, the signs are definitely positive.

Q: It was disappointing to find that the Millennium Development Goals (MDGs) have not been able to address the problem of gender disparity.
A: Earlier this year, when the Commission on the Status of Women met in New York, UN Women presented the first-ever analysis of the Millennium Development Goals from a gendered perspective.
Our observations revealed that MDG 3 (promoting gender equality and empowering women) has a limited focus – on education and parliamentary representation. Additionally, progress on MDG 5, which is related to improving maternal health, was found to be particularly slow and uneven.
Based on this, the conclusion that the Commission arrived at was that even as countries build on the lessons from the implementation of the MDGs, the next generation of goals for sustainable development should tackle the remaining challenges through a transformative and comprehensive approach.
It further recommended that gender equality, the empowerment of women and the human rights of women and girls be reflected as a stand-alone goal and be integrated through targets and indicators into all goals of any new development framework.
Q: Ever since the shocking December 16, 2012, rape incident in New Delhi, the issue of violence against women in India has firmly established itself in the public consciousness. People have been voicing their concern on the rise in gender crimes. What's your comment on this? How far have we come in terms of reducing the threat of violence?
A: While India has progressed considerably in terms of recognising and dealing with gender violence, there are huge challenges ahead. Violence against women is tragic and absolutely inexcusable.
Unfortunately, it is not just the lived reality of Indian women but one that afflicts women and girls across the globe. We see a lot of angst being expressed through various platforms these days but this anger needs to be tapped and transformed into concerted action if we have to eliminate this problem.
We need to seriously implement the 4Ps of Prevention, Protection, Prosecution and Provision. Prevention involves teaching children right from kindergarten, that men and women, boys and girls are equal. This learning has to be ingrained very strongly and clearly.
Protection focuses on creating gender sensitive infrastructure in both urban and rural areas. This can be done by implementing Safe Cities programmes and periodically conducting safety audits. Putting in place effective law enforcement measures is an important part of this as well.
The third P, which is Prosecution, pushes for punishment of the perpetrator(s) and equitable access to justice for victims and survivors. Finally, Provision calls for the setting up of multi-sectoral one-stop crisis centres for women.
Q: Though India has some of the most progressive gender laws, we fail to ensure justice to women. How can we change this?
A: What India needs is the effective and speedy implementation of laws. For that we have to have the right kind of institutions and the right kind of engagement with the civil society. Moreover, there has to be continuous monitoring and evaluation of these institutions. – Women's Feature Service

Trending Now: