Marriage for cancer survivors more difficult that the cure of the disease itself
Anjali Madan
&nbsp | &nbsp New Delhi
22-February-2014
Vol 5&nbsp|&nbspIssue 8
Ekta and Ajay had begun interacting with each other at a conference in Mumbai for cancer survivors in 2007. Thereafter the two, who had successfully fought off the dreaded disease in childhood, were engaged in a common battle of looking for a life partner.
After an unsuccessful and long hunt for a suitable match, the two, in their mid-20s, got married to each other in 2010 under pressure from their parents. Unlike many cancer survivors, the duo is lucky to be married today as misconceptions and social stigma force people to reject cancer survivors as their soulmates.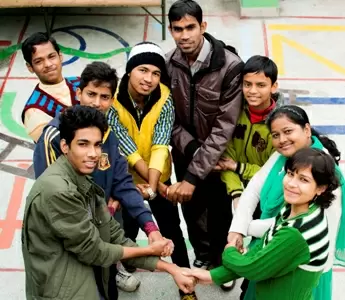 Cancer patients and survivors are finding it difficult to find their life partners and efforts are underway to address the issue (Photo: IANS)
To dispel these and many other misconceptions about the disease, Cankids Kidscan, the National Society for Change for Childhood Cancer in India, tied up with 44 paediatric cancer centres across the country to conduct awareness programmes for over 44 days starting on the 13th International Childhood Cancer Day (ICCD) Feb 15 at AIIMS and culminating in a Kailash Kher fundraiser concert "Aman Tu Mera Hero" in Delhi at the Thyagaraj Stadium April 4.
"We organised a half-day outing for cancer patients, survivors and their families as part of this year's ICCD theme of 'Access to Care'. The key message was that childhood cancer is curable - when detected in time and treated properly at a cancer centre," NGO chairperson Poonam Bagai said.
"Child cancer patients and survivors, including those in the marriageable age, engaged in fun activities away from agony under the outing named "Ghar se door yeh shehar", she added.
In Delhi, over 400 children with cancer, survivors and parents from AIIMS, Safdarjung and Kalawati Saran hospitals took a ride on Delhi Transport Corporation HOHO buses and enjoyed a picnic at the Nehru Planetarium, she said.
In Mumbai, the activity was near the Gateway of India; in Nagpur at Shahibagh and the zoo, she said.
Stigma and access are two vital issues for which we need to create awareness, she said pointing to the case of Sumit Mehrotra, 30, another cancer survivor, who has been hunting for a suitable bride for a couple of years.
Mehrotra said: "The moment we tell the woman's family that I am a cancer survivor, they just back off from the matrimonial talks."
Tanu Goel, 30, another survivor, is also facing similar problems.
"My family and I are very clear about one thing: that we will not hide the facts about my being a cancer survivor," she said.
"I have heard people talk that if they marry a cancer survivor, the next generation will be at a higher risk of getting afflicted by cancer," she said.
At the first Indian Cancer Congress in November, Kapil Chawla, a cancer survivor and advocacy officer at Cankids, urged Shabnam Singh, mother of cricketer Yuvraj Singh, another cancer survivor, to get her son married soon.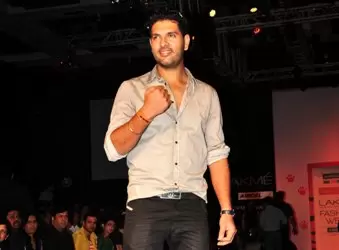 Yuvraj Singh's wedding is expected to provide a big inspiration for many other cancer survivors (Photo: Indian Photo Agency)
"It will be such a big message of inspiration and motivation to cancer survivors everywhere. I think I will only be able to find a life partner after Yuvi gets married. I may even become cool to marry a survivor," he said.
Ritu Bhalla, 23, who is the Girl Child Cancer Ambassador of India, wants to personally spread this message about girls coming forward for treatment.
"If we are able to wipe out the stigma of cancer, why will all of us not get married and have fulfilling lives?" she asked.
Bagai said they were trying to help cancer patients boldly fight the disease and preparing survivors to live with self-respect after their brush with the disease.
"We have formed groups of adolescent survivors who often lose out on studies and other opportunities due to time devoted to treatment. Leadership skills, personality development, counselling, job search and meditation are some of the activities we focus on," she said.
The problems of cancer survivors of marriageable age need special attention. Some survivors have complained that some well-known marriage bureaux and portals also showed their reluctance in putting in an extra effort to hunt for their soul mates, Bagai said.
"We are mindful of the problems faced by some survivors, particularly girls, in getting married after treatment. We will focus on ensuring children come for treatment, particularly the girls, and wiping out the stigma of cancer," she said. - IANS
Wish to share your story?
Trending Now: